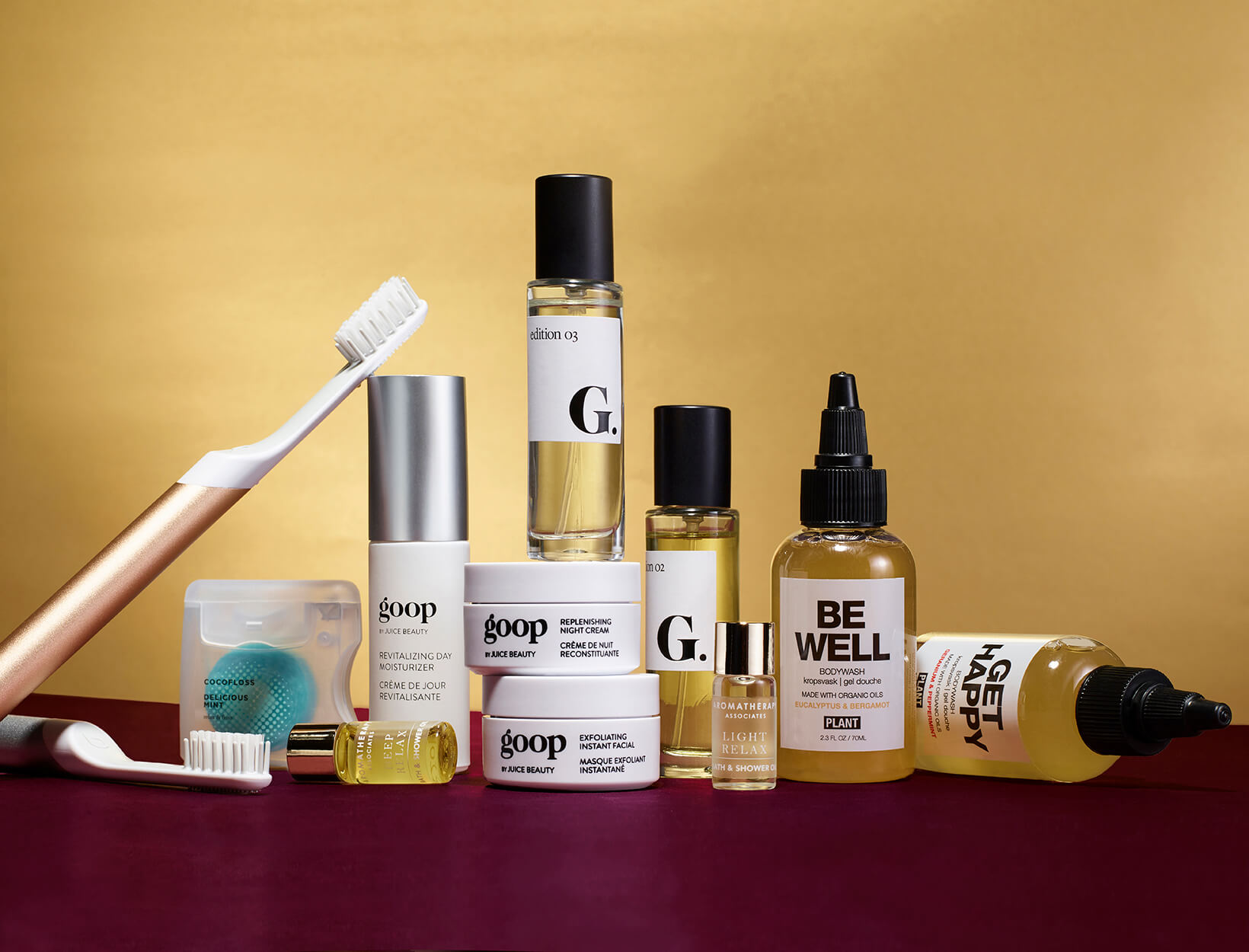 Small Last-Minute Presents for Everyone on Your List
The art of the small present—to disperse over the eight nights of Hanukkah, cram into a stocking, or wrap carefully for your office Secret Santa exchange—is well worth perfecting. There's enough candy in this world to send us all of us into a sugar crash many times over, so unless your recipient is vocal about a particular sweet treat, we're all for branching out.
The "small" can refer to size, or price, or both; a packet of organic seeds (we love seedsofchange.com) is inexpensive but original and thoughtful (rainbow chard is incredibly easy to grow and particularly festive to look at, not to mention delicious).
In the mid-range of our favorite small presents to give (and get), beauty items are the superstars. Below, some favorites:
A Serious (But Easy) Moment of Total Pampering and Relaxation
The recipient mixes this with hot water in a big bowl and soaks for 20 minutes—and will love you forever.
Ban de Pied Pursomagoop, $12

Made with the same exceptional wet-harvested French grey sea salt, wild-harvested seaweed, and green algae, plus steam-extracted essential oils that make Pursoma's baths so powerful, this is the foot bath to end all foot baths. Deeply relaxing, the 20 minute soak recharges your entire system. We love one before bed for maximum overnight detox and replenishment, or as part of a softening, beautifying, super-energizing home pedicure. 
A gorgeous plant
Wonderfully fragrant, this transporting moment of Tuscany greens your environment, and of course tastes amazing.
Rosemary ProstratusWhite Flower Farm, $11.95

Garden designer Miranda Brooks told us last summer that certain plants were good to touch: "Rosemary and black currant are two that are important for me." This rosemary plant from White Flower Farm smells (and feels) incredible; it looks fantastic on a tabletop and tastes delicious. Everyone needs one of these.
goop Mini Fragrances
Edition 03 in an adorable spray top bottle—it's sexy, chic, nontoxic, full of homeopathic, Ayurvedic, and even mystical benefits (see "gets rid of old lovers", etc.)
Edition 03 – Incense Travel Spraygoop, $55

A perfume of spirit-clearing smoke, mystical resins, forbidden spices, and holy woods, this fragrance is deceptively simple. Based on a small collection of gorgeous materials—a rare green frankincense from Oman is the glimmering, woody-airy star, prized for its deeply spiritual aspects and combination of depth and clarity—the magic of the perfume unfolds in the balance between the individual notes, from juniper and black pepper to cardamom and cedar. The push and pull of the elements amplify one another and smolder into a scent that's ever-unfolding, twisting and turning like a trail of smoke from an ancient encampment along the Silk Road.
Organic Pasta
Organic, delicious, made in Italy, and…wait for it …$3!!
Healing/Cushy/Deluxe/Nontoxic Lip Balm
Thick and super-moisturizing, this feels incredible going on, really lasts, and soothes lips like nothing else.
The Greatest Floss on Earth
This floss is demonstrably superior to any other floss, totally nontoxic, and impossibly cute—every person needs a roll.
CocoflossCocofloss, $8

Try clean, refreshing Cocofloss once, truly, and you'll be forever ruined for regular floss. Never mind its non-toxicity and social impact, it's simply better than anything we've tried–ever. Created by two Bay Area sisters, one a dentist, the other an artist, Cocofloss is thick, yet glides smoothly between your teeth, is strong but flexible, and just feels—fantastic, transforming a chore into a pleasure. The floss has the faintest hint of the coconut oil it's infused with, and the mint scent is especially fresh and invigorating.
Chicest Electric Brush Ever
A sleek, simple, and surprisingly enjoyable electric toothbrush designed to care for your mouth, with optional subscription.
Quip Electric Brush quip, $45

An ingenious new take on the electric toothbrush, this moves in short, tooth-sized strokes, so you get to—and fully clean—each tooth. The super-soft, rounded bristles are easy (but nonetheless effective) on gums and sensitive spots, and the minimal, modern design is cooly adorable—you'll definitely want to leave it out on the counter. And you can sign up for automatic refill delivery every three months, so your teeth stay in optimum shape.
Plant Apothecary Mini Body Wash
Everybody wants more soap. This mini-body wash is nontoxic, supremely adorable, and appealing to all genders.
PLANT Apothecary, Get Happy Bodywash, Travel Sizegoop, $7

Made with only nine pure ingredients, including organic geranium and peppermint essential oils, this travel-sized, honey-colored wash has to be our all-time favorite. It smells amazing, is gentle enough for sensitive skin, and puts us in the best mood ever.
Divide and Conquer:
Sets to Break Up and Distribute Freely
If you've got many small presents to bestow, a kit is the way to give everybody something small yet luxurious.
Organic Lemons
LemonsWhole Foods

Make your small gift look (and feel) heftier with some bright fruit: The more-traditional oranges and apples are fantastic, too, but there's something particularly delightful and unexpected about a lemon.
Discovery Set
Our bestselling goop by Juice Beauty skincare: You get four products here.
Aromatherapy Associates Oil Set
Essential oil blends perfect for the shower, bath, or even scent—there are ten, and a little goes a (gorgeous) long way.
Sustain Condoms
One pack includes nine, so you can be generous, virtuous, and sexy all at once.