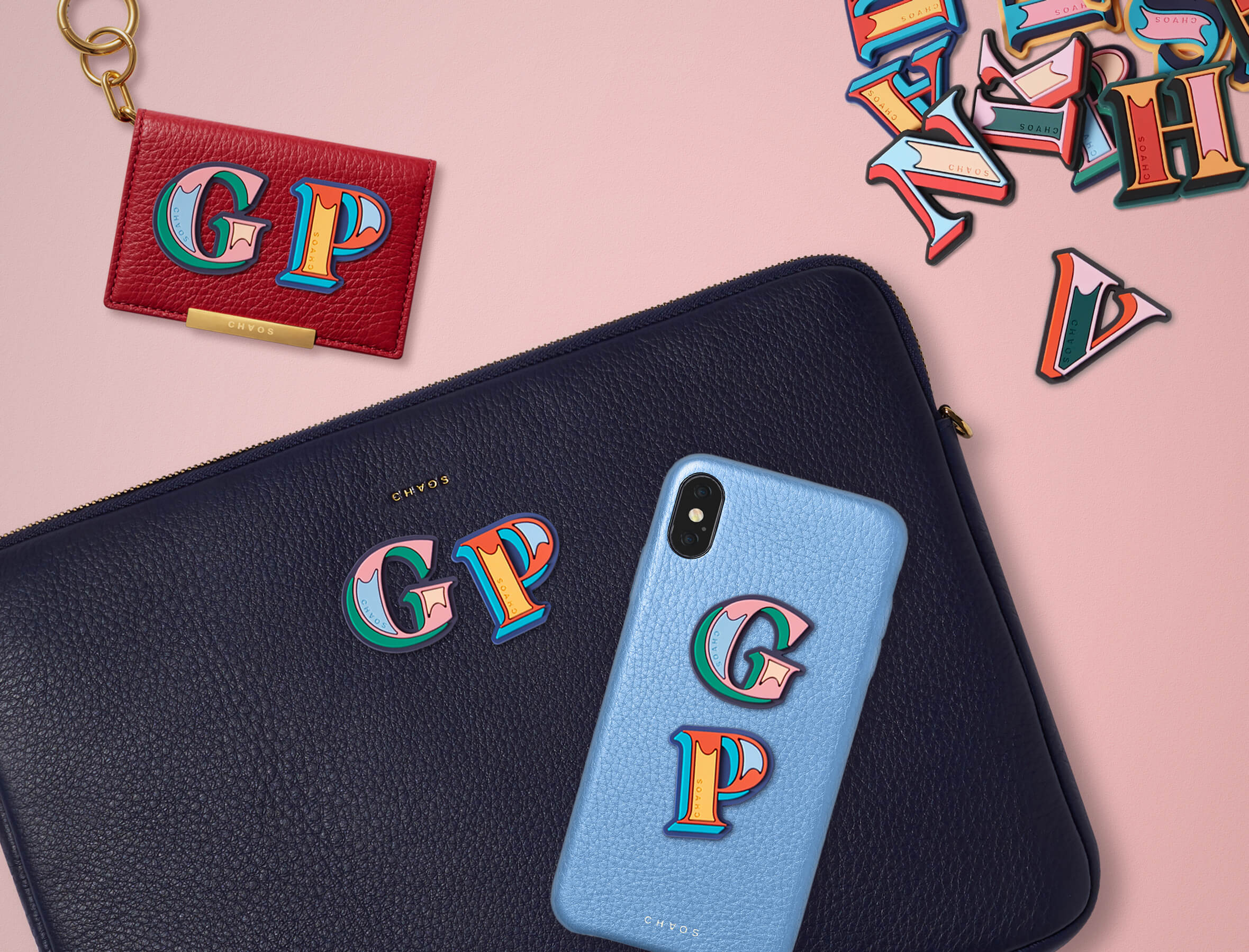 CHAOS CARDHOLDER, Chaos Club, $255; CHAOS LAPTOP COVER, Chaos Club, From $491; CHAOS IPHONE CASE, Chaos Club, From $216; CHAOS INITIAL STICKER, Chaos Club, $33 each
On Your Mark:
7 Presents with a
Personal Touch
Put the gift card down and slowly walk away.
Unwrapping a luxurious, Italian-made Gucci sweater isn't just nice—it's effing glorious. Even more glorious: that same sweater made-to-order with a king-size monogram sitting pretty in the center. And because nothing shouts, "I went the extra mile!" quite as eloquently as say, your niece's nickname engraved on a gold pendant tag, we've corralled the coolest, handsomest, no-one's-ever-borrowing-these-iest customizable gifts (for holidays, birthdays, just-because days).
There's More Where That Came From

Alphabet charms, name-it studs, bespoke bangles, general monogrammable upgrades—if you can spell it, they can do it.