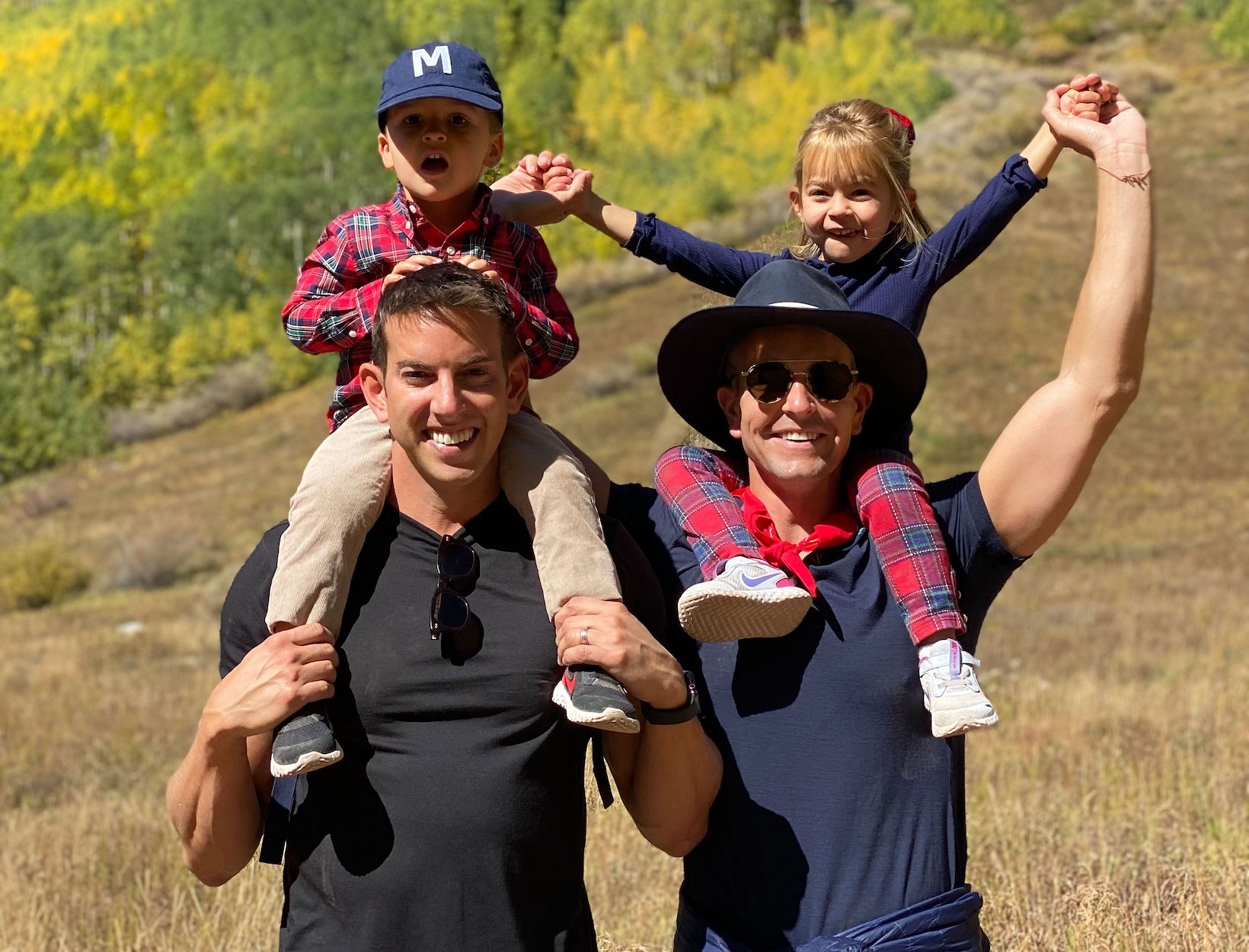 How Gray Malin Does Father's Day
Elephants, zebras, and giraffes checking in to the Parker hotel in Palm Springs. Color-happy balloons floating through the kingdom of Bhutan. Beach balls in Antarctica. And aerial shots of some of the most beautiful places in the world—from Lake Tahoe to Lake Como, Boston to Barcelona. Fine-art photographer and author Gray Malin's work sparkles with joy, playfulness, and whimsy.
Art prints, books, home décor, furniture, stationery, sunglasses—the wildly talented and prolific Malin does it all. This summer, that "all" includes a collaboration with his favorite restaurant on Nantucket, Cru. The immersive experience, Cru Beach by Gray Malin, opens in July. "It's inspired by the classic beach clubs I've photographed around the world," he says. "It's going to be so much fun."
But glitzy collaborations aside, Malin is first and foremost a loving father and husband. So we asked him to turn his discerning eye to our Father's Day gift guide. Read on for his picks, plus his thoughts on design, fatherhood, and Father's Day celebrations.
Gray on Fatherhood
What's your favorite thing about being a father?
It's been so amazing to witness the ways my children are constantly evolving and growing. They are both unique and remind me daily how important it is to honor and value individuality in everyone.
Who are you shopping for this Father's Day?
My husband, Jeff. He is the best father and coparent, and I'm excited to get something thoughtful to celebrate him.
How are you celebrating Father's Day this year?
I am traveling so much in June that a day spent at home with my husband and kids in our new backyard will be the perfect simple celebration.
How has having kids informed how you design your own home?
I absolutely love interior design, and my number one piece of advice when designing a room is to lead with artwork that energizes and transports you. If you start with art, your space will come to life in ways you may have never expected. It may also help you see the space differently and encourage you to take your design in a direction you maybe wouldn't have considered before. Of course I want my kids to grow up surrounded by and inspired by art, and I love seeing their reactions to my work—they were particularly excited about my new series, Dogs at the Parker.