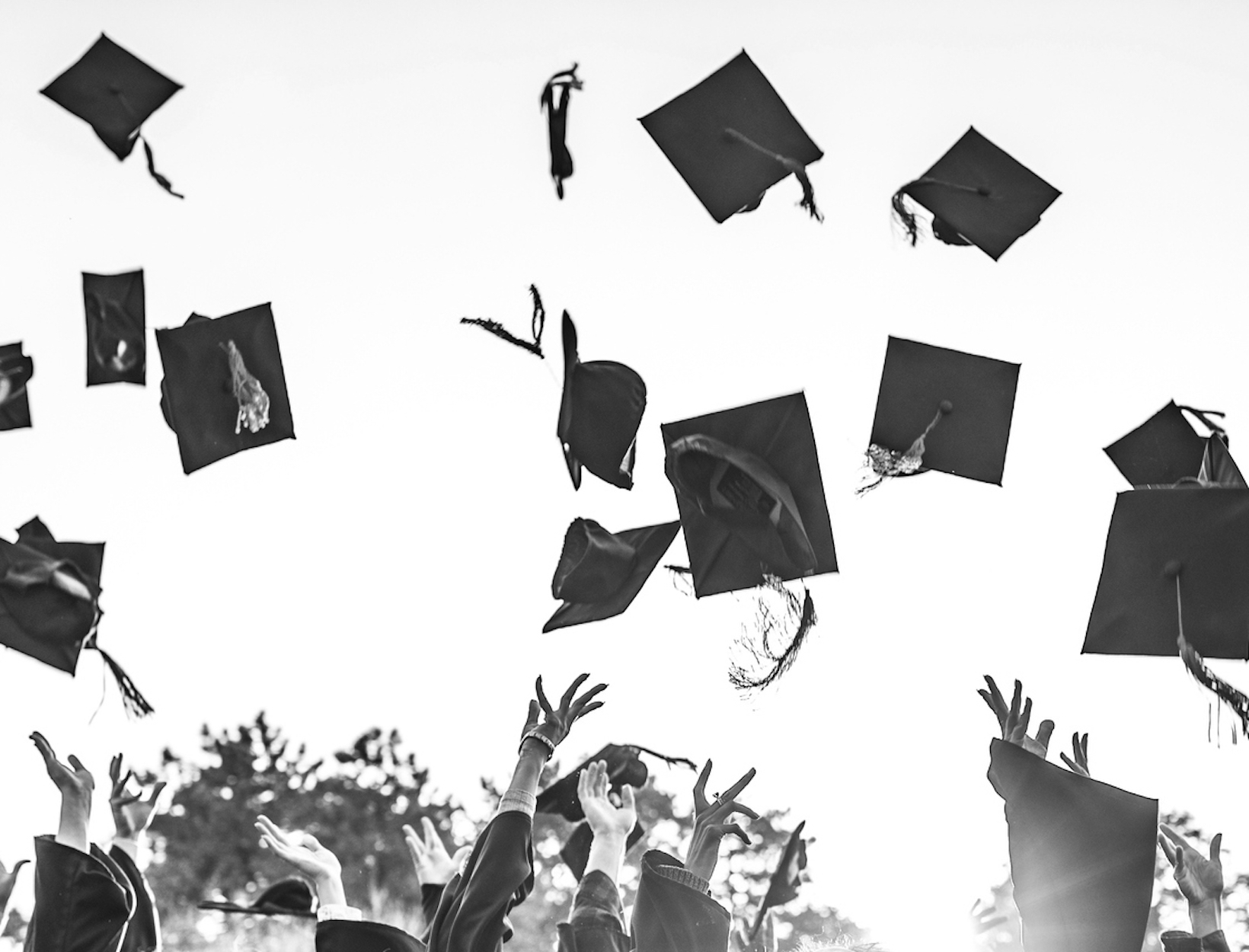 The Graduate:
8 Gifts That'll Set Them Up for Success
After years of term papers, finals, majors, minors, GPAs, and rest-of-your-life questions, graduation day is a big deal for good reason. To make the school-to-real-life transition that much smoother, we've corralled the most useful tools, tricked-out tech, and grown-up gifts. In other words, equal parts pomp and circumstance.
1

work the room

"Dress for the job you want, not the one you have," said everyone, everywhere. These sleek separates—and those sparkly Van Cleef & Arpels studs—do exactly that.

Van Cleef & Arpels earrings Van Cleef & Arpels, $6,800
In partnership with our friends
at Van Cleef & Arpels

+

+

+

---

2

WAKE-UP CALL

Adulting is hard. This totally brilliant twofer makes seizing the day a little bit easier. (And no one can hate on good coffee with a great cause.)

+

---

3

YOUR WISH =
MY COMMAND

Blast music, call Mom, set a timer, get easy dinner recipe ideas. It's a private DJ, a personal assistant, and a digital sous chef, all rolled into one. Genius.

---

4

SIMMER DOWN

The gift that keeps on giving: Stock their first kitchen in one fell swoop with pro-grade pots and pans, plus an organic meal-prep service to make sure they actually get used.

+
---

5

DULY NOTED

Because those thank-you cards aren't going to write themselves…

---

6

RECIPE FOR SUCCESS

Résumé writing, cover letter review, interview prep—one session with the Career Contessa (plus the kind of leather accessories that whisper, "I've got my sh*t together!") will put them miles ahead of
the curve.

+

---

7

ZIP ALONG

We all remember the days of roommate cohabitation and shared bathrooms—here, an essential for keeping all her, well, essentials neatly tucked away. (Extra credit for the pretty pink monogram.)

---

8

BE WELL

Get 'em while they're young: Ease real-world angst with the ultimate mind-body-and-soul reset.