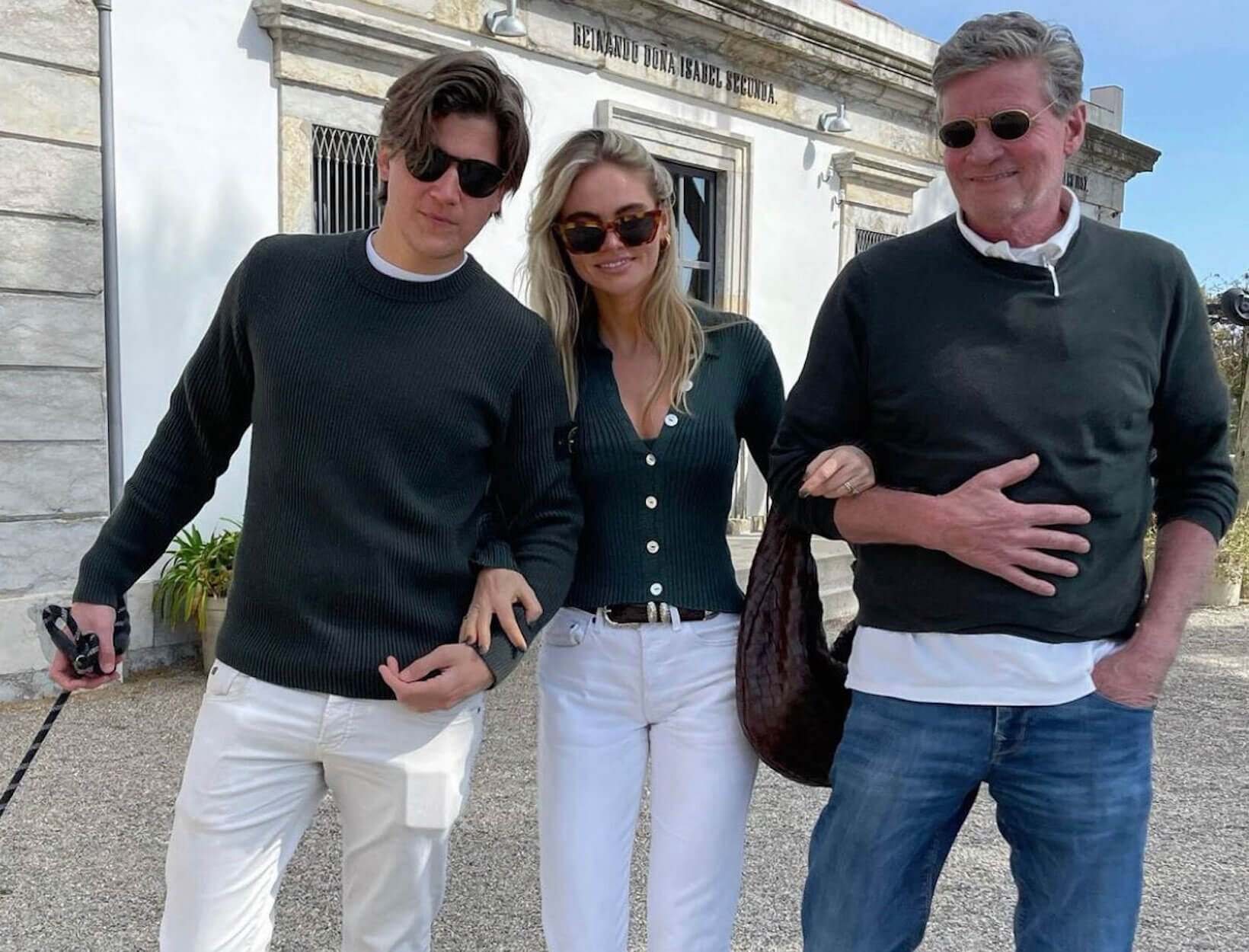 Photo courtesy of Claire Rose Cliteur
Father's Day Gifts Inspired by
Our Favorite Things
There's no better compliment than giving the guy in your life something that you would legitimately wear or use yourself. Whether you're gift hunting for your dad or your partner, these are the items worth buying in twos—one for him, one for you.
EYE LOVE YOU

Ray-Ban has long been synonymous with iconic eyewear. The brand first began manufacturing antiglare sunglasses, aptly named Aviators, for US Air Force pilots in the 1930s. Nearly a century later, its Wayfarer and Clubmaster styles—introduced in 1956 and 1986, respectively—are time-tested classics: The universally flattering unisex frames defy trend and season. No sunglass stash is complete without one of each.
SOLE MATES

Birkenstock places a premium on comfort: Konrad Birkenstock was the first shoemaker to design a contoured footbed (with arch support), at the end of the 19th century, and today the brand's signature molded cork insole has legions of devoted fans. But the shoes don't just feel good. The laid-back
styles—integral to California-cool style since the '60s—have more recently gained cred in the fashion world (and beyond).
WRAP STAR

Caputo & Co.

bracelet

goop, $95

SHOP NOW
CASH(MERE) IS KING
Founded by Sat Hari (a holistic healer, spiritual teacher, celeb-favorite jewelry designer, and former road nurse for the Red Hot Chili Peppers), God's True Cashmere is dream-wardrobe material: Each shirt is hand-loomed in Italy (from 100 percent cashmere, of course) and finished with seven hand-cut gemstone snaps on the placket to represent the seven chakras. Oh, and did we mention they come highly recommended by Brad Pitt?
A STEP ABOVE
SWEAT THIS
WARM AND FUZZY