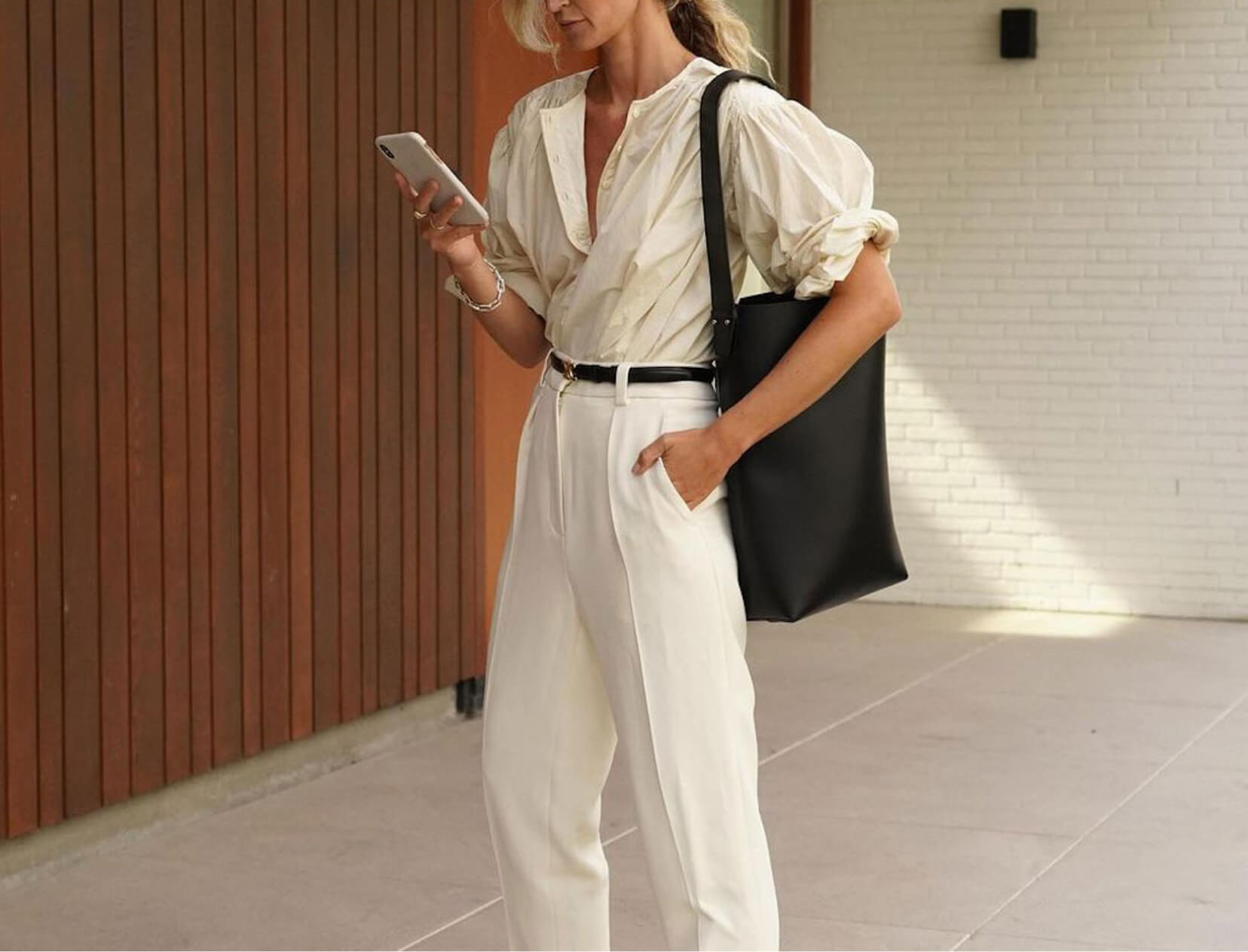 Photo courtesy of Anouk Yve
You Asked, Ali Answered
What's on Your Spring Shopping List?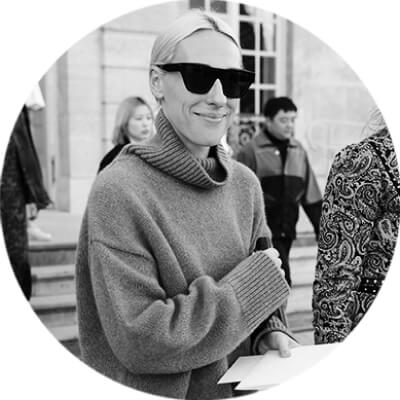 For goop's creative and editorial fashion director, Ali Pew, the new normal is all about intentionality. That means being selective about the events she attends, the shows she travels for, and the brands she shops. What won't change is how often she lets us pick her brain for sartorial guidance (we made her promise). Follow us on @goop to get your style q's answered.
Q
Which spring staples are on your radar (or in your cart) right now?
A
I've been thinking a lot lately about the kind of consumer I am (let's face it, in this moment we're in, shopping can feel a little frivolous—though it's all too easy to give in to the urge to self-soothe with impulsive purchases). But more and more, I find myself taking a hyperintentional approach to my shopping—first, by buying what I truly need (which is less than I think), and second, by investing in the brands I really love and the pieces I know I'll wear on repeat. With that in mind, here's how I would approach a seasonal refresh.
STEP ONE: UPDATE YOUR EVERYDAY ESSENTIALS
The first step to shopping more mindfully is to resist the urge to try every trend. Instead, focus on building up your uniform. Look for versatile pieces that will suit your lifestyle, work in different combinations, and make you feel like your best, most confident (and most authentic) self. These may not seem like the most exciting purchases, but trust me: It's the smartest way to shop. These four brands make up my baseline wardrobe.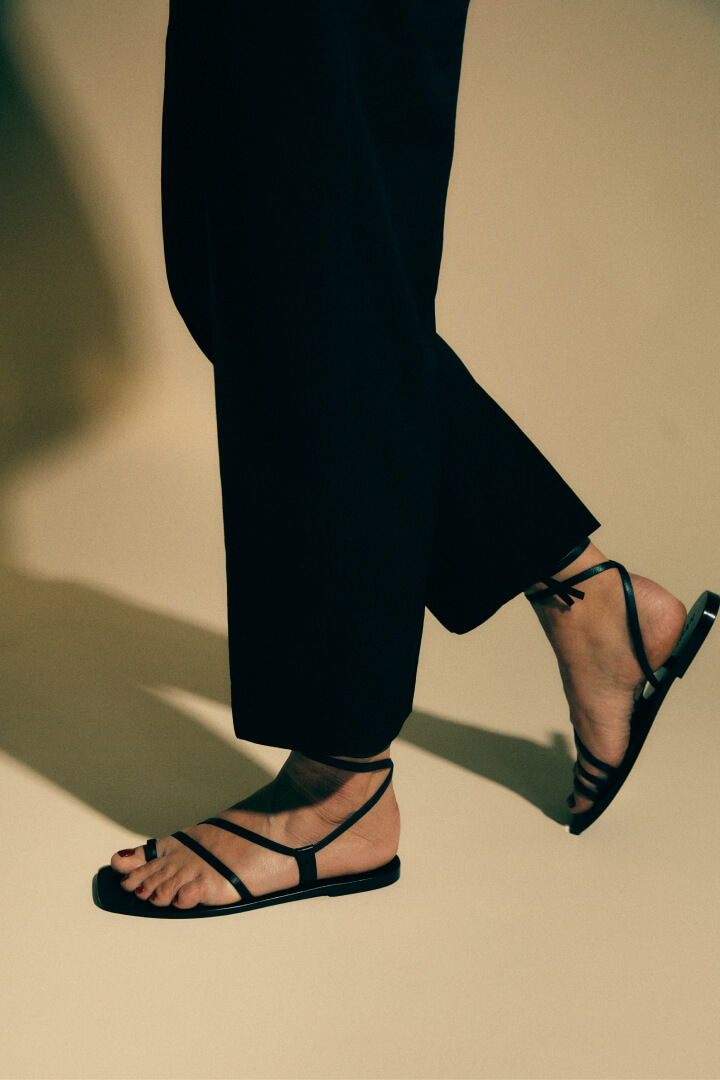 STEP TWO: FILL IN THE GAPS
These are the strategic purchases that, mixed in with the foundational pieces above, bring my wardrobe to life: A design-minded button-down with a detachable collar piece. The chicest cashmere sweater-shirt. A coat I bought reluctantly and now won't leave the house without. And then there are these strappy A Emery sandals, which are minimalist and high quality and (best of all) won't break the bank—important if, like me, you tend to wear out your sandals and have to replace them frequently.
GANNI JACKET, goop, $375; A EMERY SANDALS, goop, $150; G. LABEL JEFFREY UTILITY SHIRT, goop, $375; G. LABEL MARLON CREW NECK SHORT SLEEVE SWEATER, goop, $425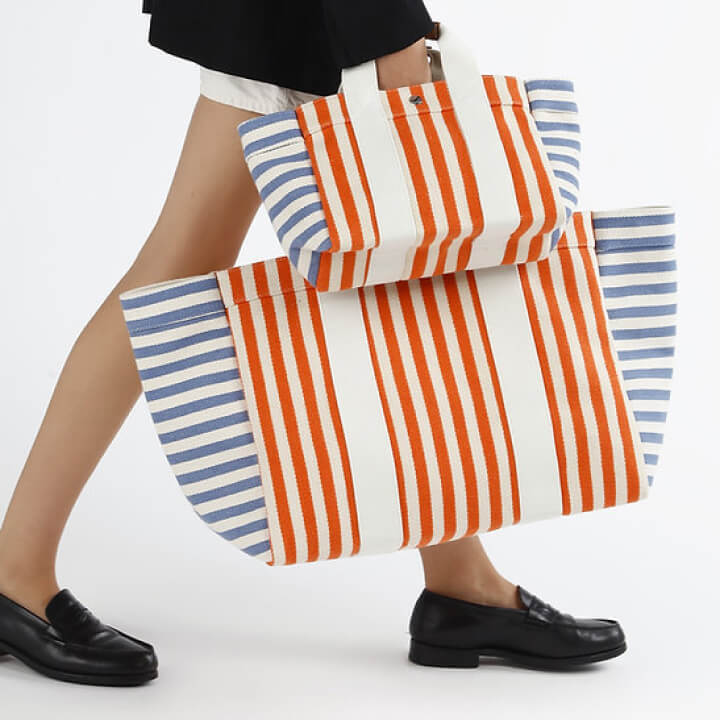 TOTE BAGS
I'm the biggest fan of Rue de Verneuil bags. I literally own five of them. They're durable, practical, and perfectly sized (the medium Parcours is big enough for my laptop, a pouch, and all the miscellaneous stuff I tote around daily). I also love the extra-large style: It makes a great weekender or carry-on. I'll bring two of these when I fly back and forth between LA and Utah; the bigger one goes in the overhead bin, the smaller one under my seat. Hereu's styles are also ultraversatile—they'd be especially great for the beach or pool.
RUE DE VERNEUIL TOTE, goop, $243; HEREU TOTE, goop, $155; HEREU TOTE, goop, $510; RUE DE VERNEUIL TOTE, goop, $254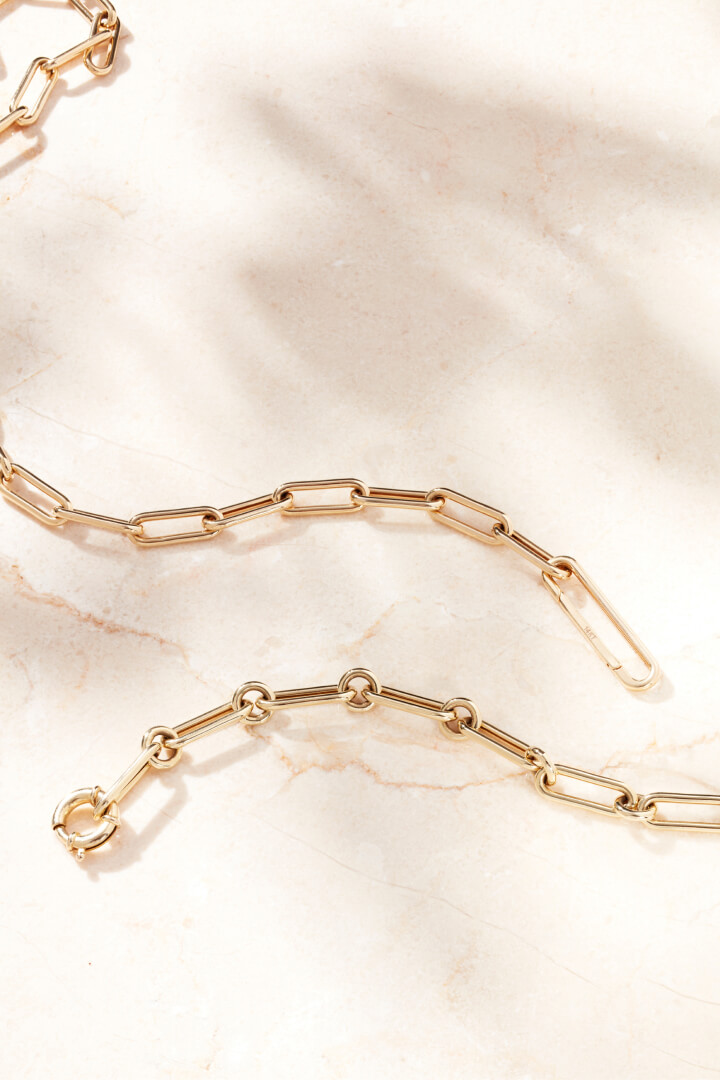 JEWELRY
I don't shop for jewelry seasonally. I like to wait until I come across something I absolutely love—something that I feel emotionally invested in. At this point, I'm trying to buy only the pieces I know I'll have forever. This chunky donut band and sparkly dome ring fit the bill. With all the Zooming and Facetiming over the past two years, necklaces have gotten the lion's share of the attention, but I'm more focused on the wrist. I love that a bracelet is mostly for me to enjoy—I'm the one who will be admiring it, noticing how it catches the light every time I open a door or sift through a clothing rack. These feminine links would be gorgeous juxtaposed with my more masculine everyday watch.
MEJURI RING, goop, $550; G. LABEL ELLIOTT ASSORTED-LINK BRACELET, goop, $1,500; SHERYL LOWE RING, goop, $2,300; ROBINSON PELHAM BRACELET, goop, $16,750