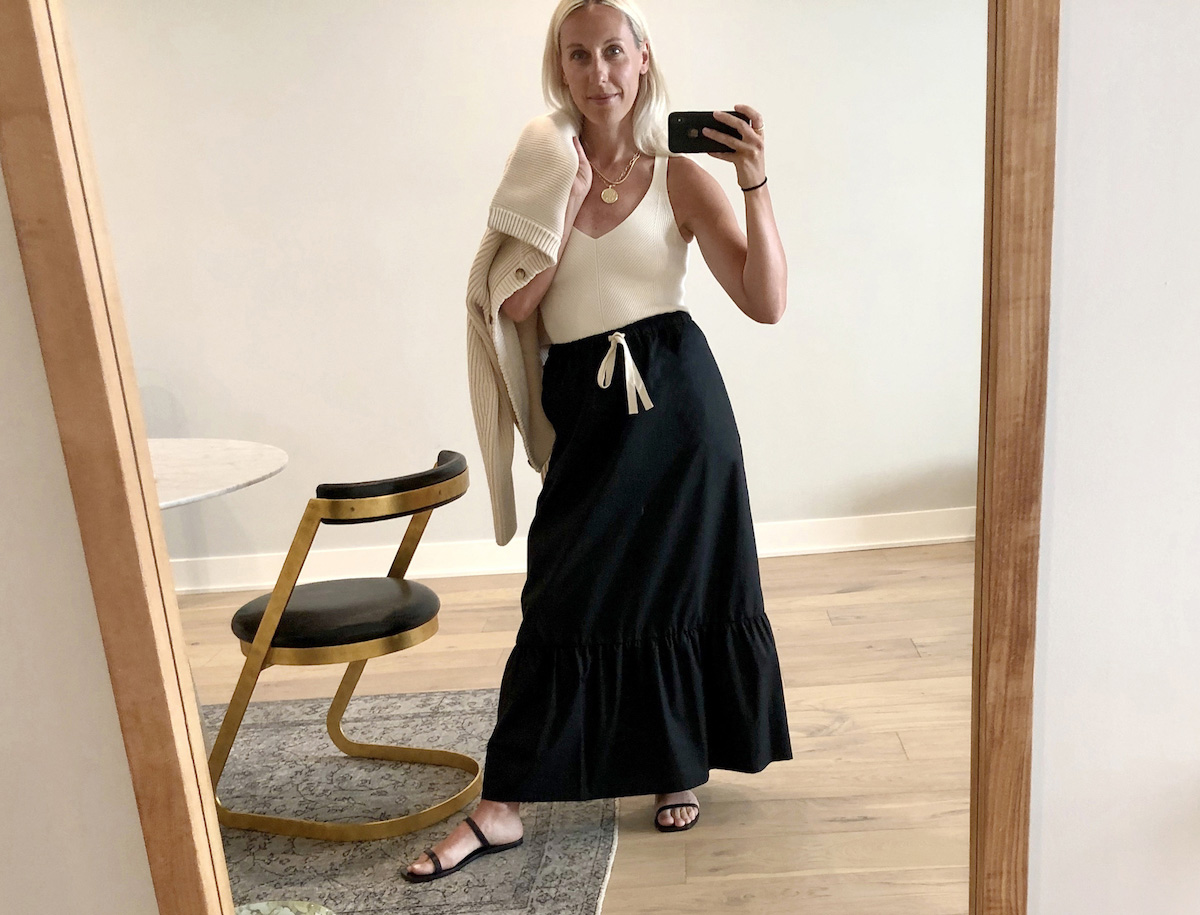 Ask Ali: Easy Summer Skirt That Goes Everywhere?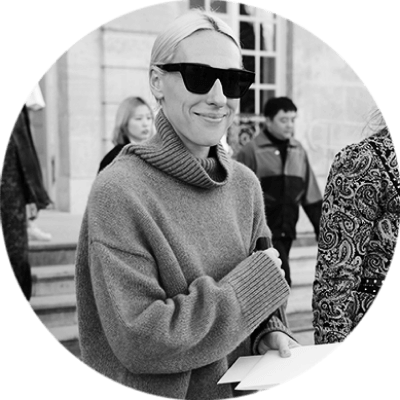 You can take the girl out of the fashion closet, but you can't take the fashion closet out of the girl. goop fashion director Ali Pew reports from her post at home—giving us all the inspiration and sage styling advice, as well as a peek inside her exceptionally well-maintained wardrobe. Follow us on @goop to get your style q's answered.
Q
Great option for an easy summer skirt that goes everywhere (and with everything)?
A
There are few things that can truly be described as wear-everywhere. And this G. Label skirt—swishing and swaying its way into any setting outside of hiking trails and, well, your bedroom—happens to be one such piece. Think about it: The poplin is light and easy, the drawstring waist is as comfortable as your sweats (which, like mine, can probably use a summer vacation), and the tiered hem is simply chic.
FOR ERRANDS
The goal here is to feel unrestricted: Tuck in a muscle tee, cinch the waistline, and pull on something soft, like a lightweight hoodie. And to balance everything out, the cushiest Birkenstocks.
FOR ZOOMING
When the only face time you're putting in is through screens, play up the waist by layering. Drape a creamy cardigan over a tonal tank and add some gold (the more, the better in my opinion).
FOR SUMMERING
The breezy fabric goes really well with a sleek string bikini—together, they're minimal and modern. And for getting to and from wherever you're going, slides and a front-tucked tank are all you really need.