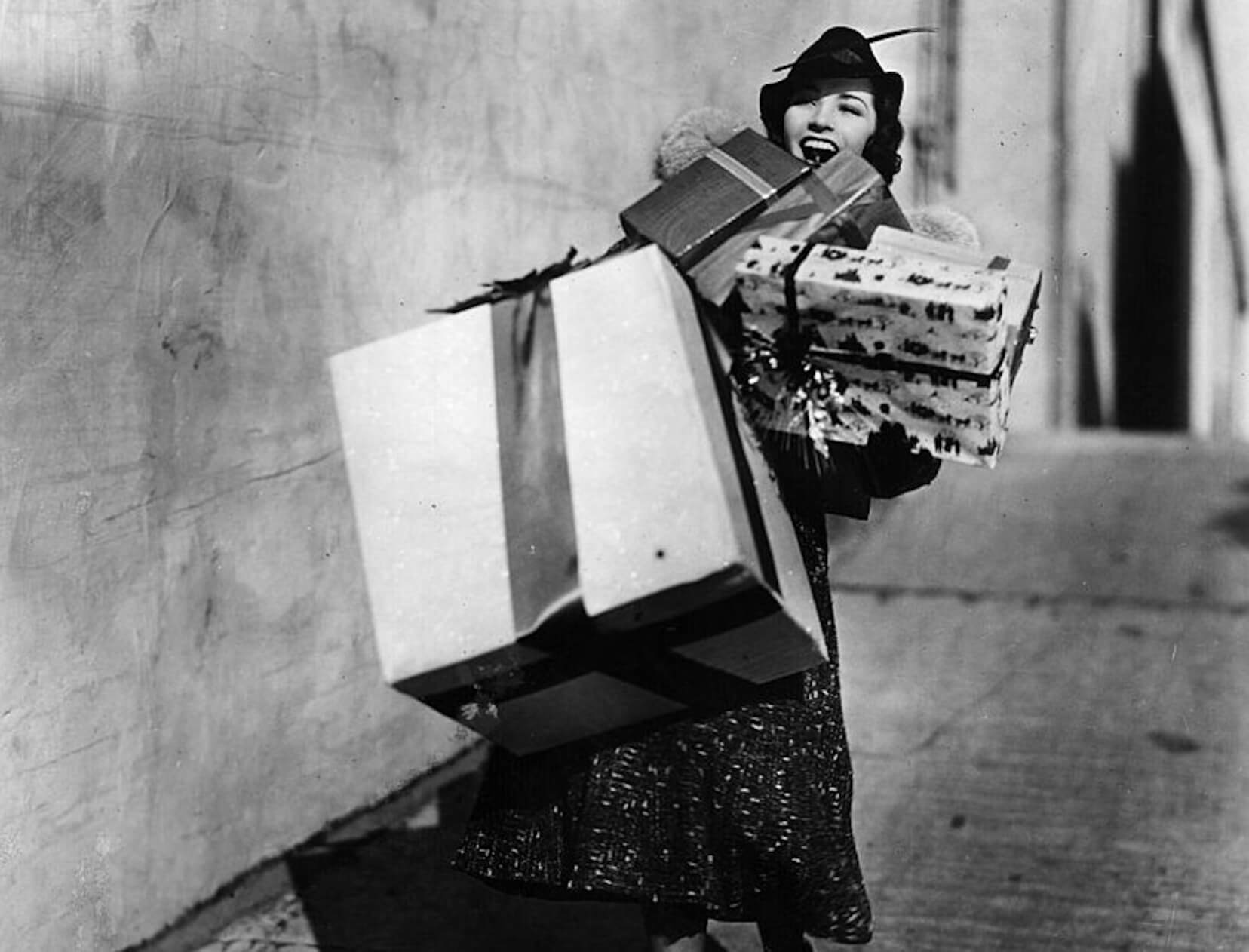 A Peek at What We're Gifting (Shhh!)
Some of us are lugging suitcases stuffed with presents, others are sending holiday care packages by mail, and the rest are arranging les cadeaux to be unwrapped chez nous. Here, five editors share what they've ordered for the holidays so far, and their picks are just so good because—well, you'll see. Friends of editors: Read no further. Everyone else: Take notes.
PS: If, after reading, you're still stumped, email [email protected]—we've got sure-to-please suggestions for everyone you've yet to check off your list.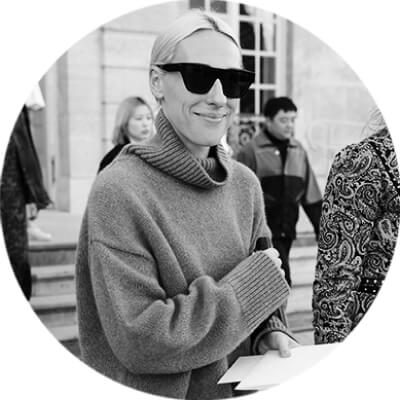 ALI PEW
fashion director
For my sisters:
"As soon as we launched our October Core Collection, I got a text from each of my three sisters gushing about the black sweatsuit. I confirmed they were all cool with twinning (tripletting?) and added to cart."
For my best friend:
"She carries totes every day—small, big, Hermès, L.L.Bean, but always a tote. She also works in fashion, but Rue de Verneuil is a brand I can surprise her with. I know she will be toting this cutie around NYC the day after Christmas."
For my in-laws:
"They're huge goop fans, which makes it so hard to surprise them with goop gifts. They both love all things beauty and wellness and share products with each other. When in doubt: Buy them refills of their favorites."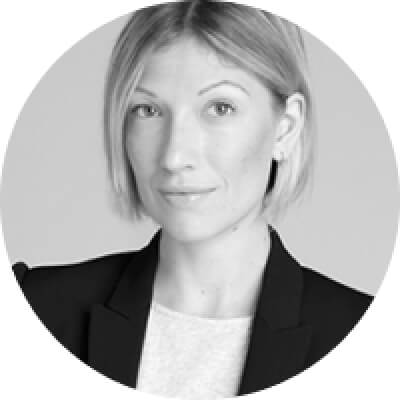 KATE WOLFSON
VP, content
For Sam:
"My husband is extremely low-maintenance. The man hardly shops for himself, meaning it's on me to make sure his knock-around clothes get an annual refresh. Behold: the fanciest, softest, best-quality sweats out there."
"This nifty gadget is like if a gentler Theragun and a dry brush had a baby. This is good, because maybe now I'll get back the Theragun and dry brush he stole from me."
For Kitt (almost two):
"Kitt gets to enjoy what I hope is my not-entirely-unpleasant rendition of 'Twinkle, Twinkle, Little Star' every night before bed, so this is fitting wall décor. It's also a great opportunity to support The Little Market's efforts to provide artisans—in this case, those living in rural parts of The Philippines—with living wages and skill development."
For Sonny (almost five):
"He always gravitates toward the guitar we have sitting out in the living room, and his curiosity has long since turned into clumsy plucking, which we wholeheartedly encourage. Loog guitars are designed to take that curiosity to the next level. They're really cool-looking, too."
For my mom:
"My mom and I share a love of caviar. For New Year's Eve—a huge deal in my family—I plan on stocking up on all the fixings (kettle chips, teeny pancakes, super fancy crème fraîche) and bringing out fifty grams of ROE's sustainably farmed, richly flavorful goodness."
"I already own this gorgeous Carmen Ellis piece. And as soon as my mom sets foot in our house when she visits over the holidays, this will be the second thing she'll gush over (her grandbabies will be the first). Wouldn't it be a sweet surprise for her to fly home to this beauty waiting at her doorstep?"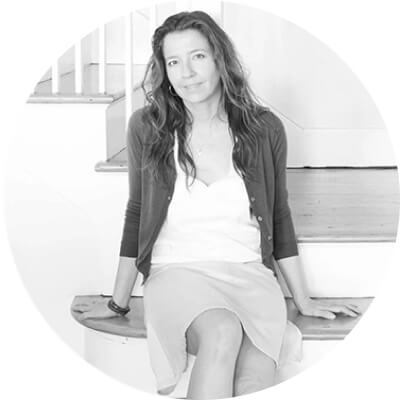 JEAN GODFREY-JUNE
executive beauty director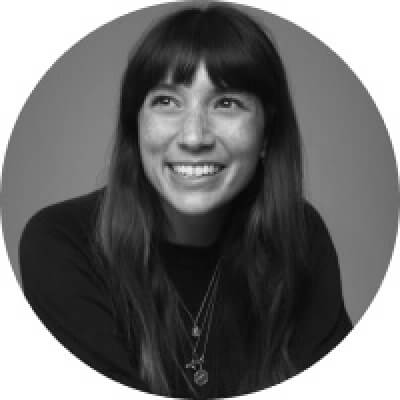 SARAH ROSE
senior stylist
For my cousin:
"My cousin Jenny is a literal angel and an RN, and her birthday is the day after Christmas, so I always try to get her a few special things since her birthday is easily forgotten. I'm buying her some yummy candles for her home, the new lip balm trio, and this pendant necklace that I know she will love."
For my mom:
"My mom is my best friend, and we love to chat about fashion and beauty. I'm getting her a cozy, chunky sweater and some goop Beauty products."
For my dad:
"My dad just retired, and he's been cooking up a storm. It's definitely his new hobby, so I am going to get him some fresh knives and a new cutting board for Christmas."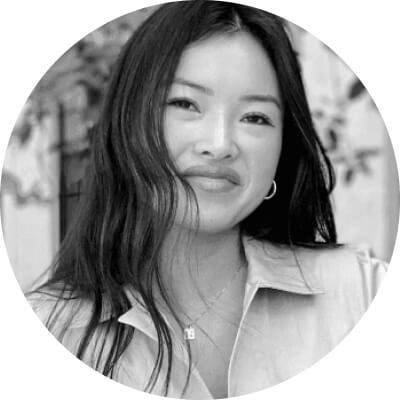 AMANDA CHUNG
senior editor
For my mom:
"My mom is big into K-dramas right now, and if there are two things Koreans are known for, it's a) glass skin and b) great outerwear (winter in Seoul is no joke). Here's hoping this flannel poncho and sleek-as-hell obsidian gua sha set spark as much joy as her favorite shows do."
For Natalie:
"I've noticed my college-age sister uses her backpack as a carry-on whenever she flies home for breaks. I'm upgrading her with this duffle and throwing in some leakproof TSA-compliant containers for her toiletries. They even snap together to help keep things organized."
For Hallie:
"Buying someone else a fragrance is tricky because people can be particular about what scents they like. That said, my friend Hallie compliments this one whenever I wear it around her, so I figure I'm safe. The artisanal chocolate set—vegan bars! orangettes! decadent hot cocoa!—needs no explanation."