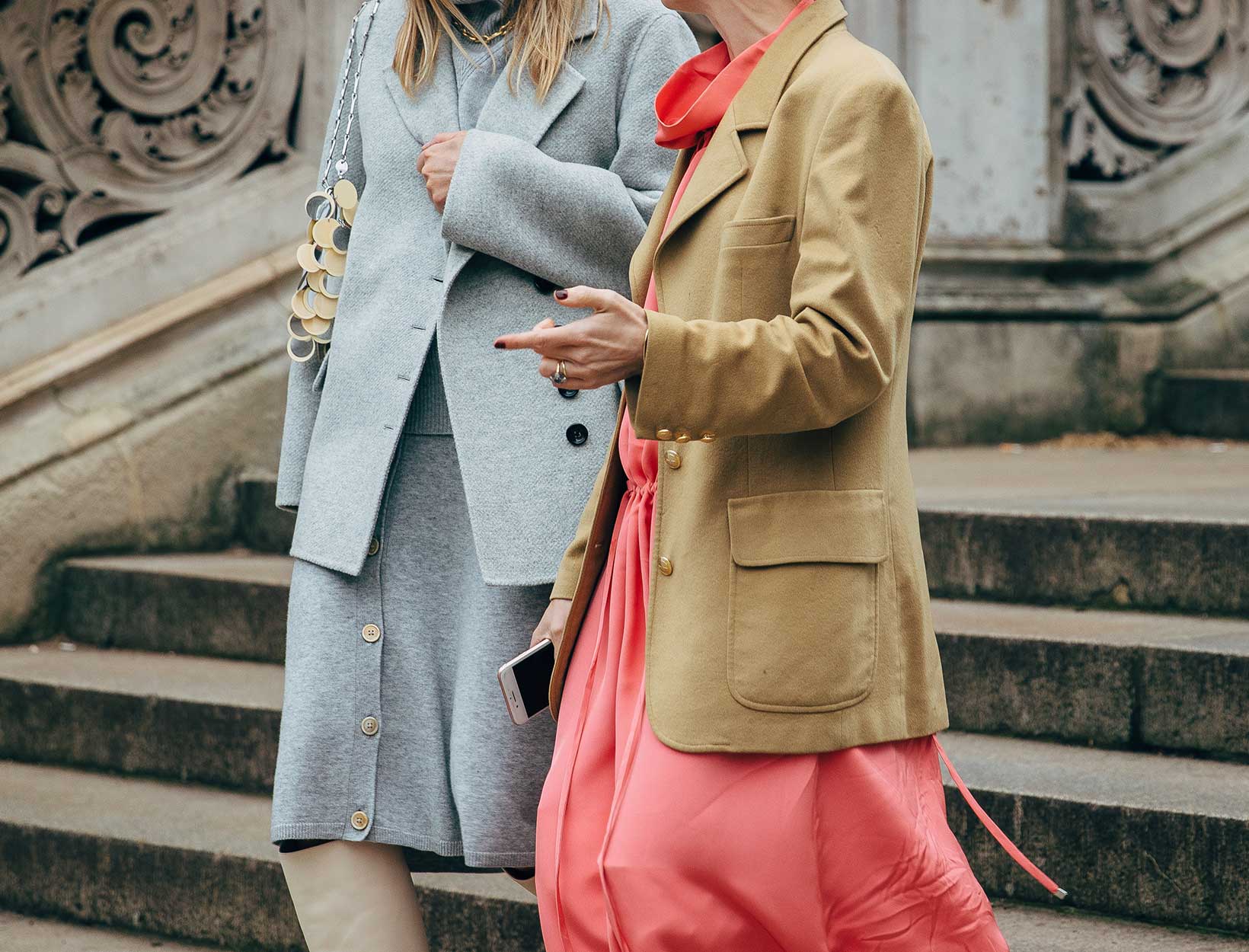 Photograph by Acielle/Style du Monde
Easy Everyday Looks with Street Smarts
In partnership with our friends at Tory Burch
Trends tend to adhere to a top-down pattern. Fashion houses showcase their collections, and the rest of us take note. Style, on the other hand, is a reflection of personality. And personality comes from all avenues, be they runway or street. Bill Cunningham knew it; so does Tommy Ton. So wherever you find inspiration this fall, know that it's open to interpretation.
State of the Art
Start with a graphic so bold it belongs at the reopening of MoMA, then build around that: crisp shirting, pleated trousers, and all the pretty accents, like pointy flats and an Art Deco watch.

Supersize It
Step aside, sharp tailoring. Oversize suiting is back and doing big, big things for fall. Underneath, all-monochrome everything keeps those '70s-style checks…in check.

Dream Weaver
Reworked with a few playful twists and turns, sweaters of all shapes are unraveling, in the most beautiful way possible. Throw yours on with a little black skirt plus a pair of stacked loafers, and suddenly a prim cable knit is all personality.