You Asked, Ali Answered: Best Tops for High-Waisted Jeans?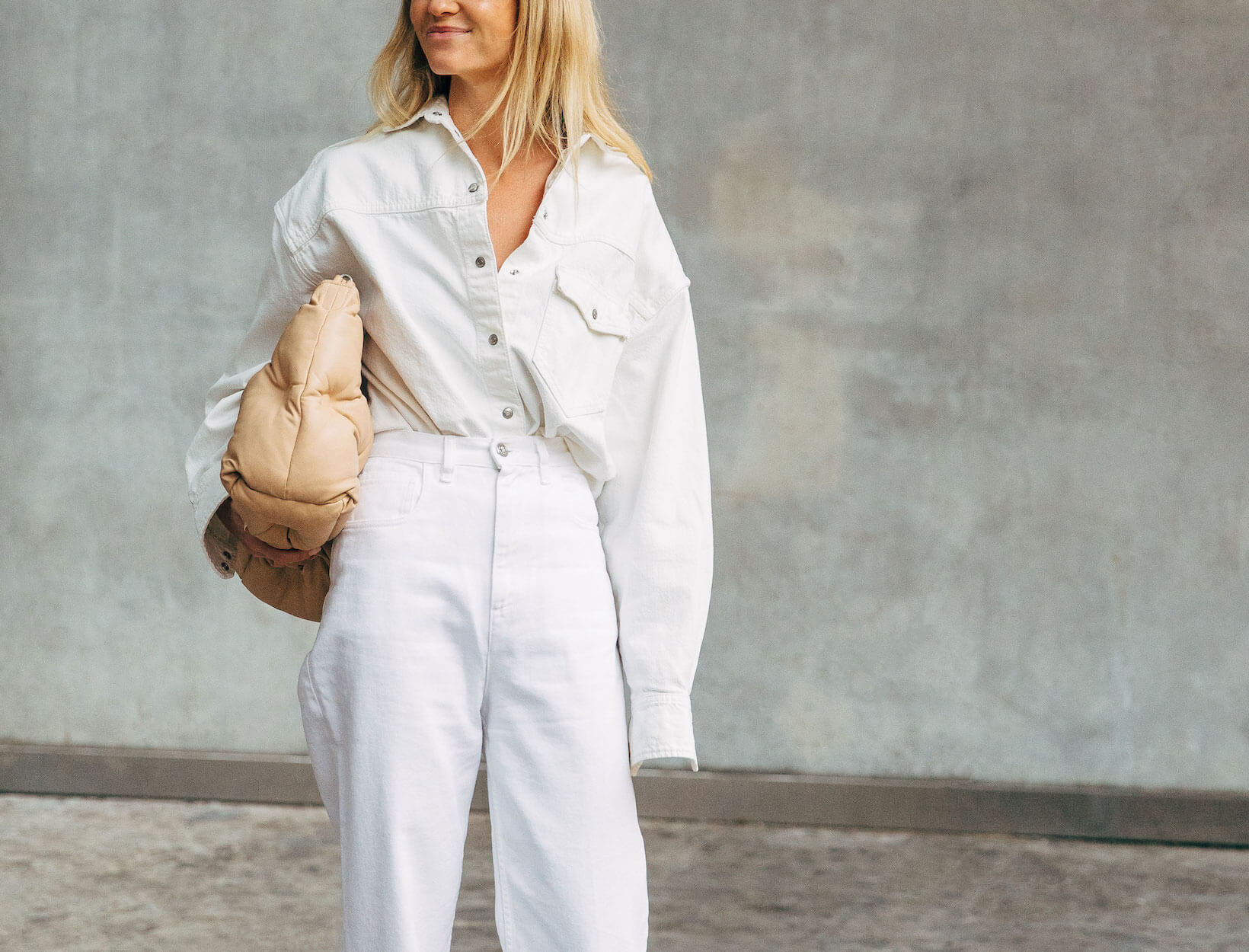 Photo courtesy of Acielle/Styledumonde.com
You Asked, Ali Answered: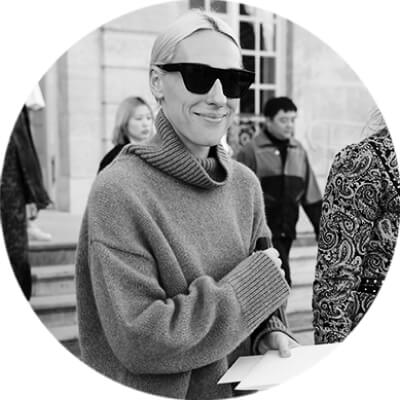 You can take the girl out of the fashion closet, but you can't take the fashion closet out of the girl. goop fashion director Ali Pew reports from her post at home—giving us all the inspiration and sage styling advice, as well as a peek inside her exceptionally well-maintained wardrobe. Follow us on @goop to get your style q's answered.
Q
I've been living in high-waisted jeans lately. What are your favorite tops to pair with them?
A
I feel like I should start with a confession: Prepandemic, I hardly ever wore jeans. But my appreciation for the casual staple has blossomed over the past two years. They're an all-American classic, they come in all shapes and styles, and they're a great middle ground between sweats and full-on trousers—very important in these laid-back times.
The reality is you can wear high-waisted jeans with just about anything (see the full list below). To me, the more important question is: To tuck or not to tuck?
THE CLASSIC TEE
At the risk of stating the obvious: You can't go wrong with a plain white T-shirt. This RE/DONE tee is boyish in the best way (it's halfway between boxy and slim), with a tuckable hip-length hem. To dress it up, add your favorite gold necklaces—I like to layer a longer pendant over choker-length chain links—and some cool, James Dean–esque sunglasses.
THE FEMININE TOP
Opposites attract—which is why an unapologetically pretty blouse or tank works well with a rugged, down-to-earth material like denim. Opt for something with standout details: Dainty buttons, waist-winnowing ties, balloon sleeves and grosgrain-ribbon bows—the more, the merrier, in my opinion.
THE LAYERED LOOK
If it's still too cold where you live to forgo layering, take this opportunity to flex your styling muscles. An all-black base slots easily underneath a ballerina-pink coat and ties in nicely with stacked-heel boots in the same hue. I also like the Celine vibes of a tucked-in shirt that's unbuttoned quite low paired with a tonal bomber jacket and a pop-of-color crossbody.
THE DENIM SHIRT
A Canadian tuxedo will always be cool in my book, and I especially love how this muted-indigo button-up contrasts with the brighter-blue wash of the jeans. To modernize it, I would add architectural hoops, a slim burgundy belt (notice how the gold hardware plays off of the earrings), and a classic trench coat to pull it all together.
THE COZY KNIT
The key here is to commit to a silhouette. You want something fitted and cropped or decidedly slouchy (these striped G. Label knits: so good). Most people think that they have to front-tuck an oversize sweater, but I prefer the untucked look—it creates the nice, clean line that I crave. Lengthwise, make sure the hem either hits just below your waistline or hangs past your butt; anything in the middle can be unflattering.
THE DENIM PICKS
Whether you like your jeans straight-leg, flared, or ultrawide, odds are we've got a goop-shop option with your name on it. Before you buy, though, I suggest taking stock of your current denim collection: Is there a good mix of washes or do you tend to gravitate toward one shade? If you own seven pairs of medium-wash jeans, for instance, you might want to consider a cream pair.
For a deeper dive on different denim styles and how to find the right one for you, click here.