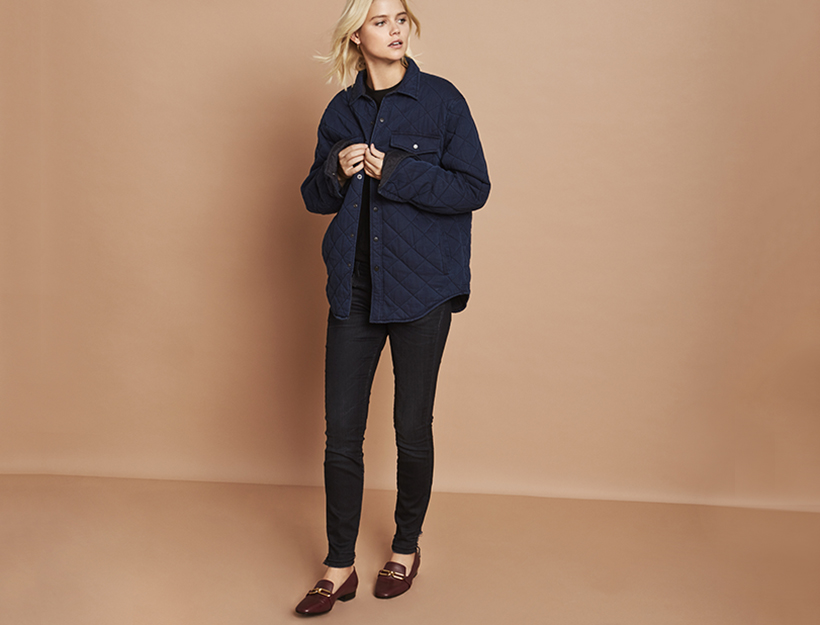 Ask Laurie: Work Denim
If I only buy one pair of jeans this season, what's a style that I will get the most wear out of? – Christine D.
My favorite new silhouette—a clean, black-denim skinny—which I'm convinced is perfect for every occasion, is more like a fitted pant than a pair of jeans. It sits high on the waist, hugs your hips, and is slim through the leg. If dressing for the office, treat them like you would a tailored pant and approximate a suit by pairing with a tailored jacket, a ruffled silk blouse, and a great pair of heels. To get your jeans to work off-duty, balance with a chunky knit and finish with sneakers. 
Work
Weekend