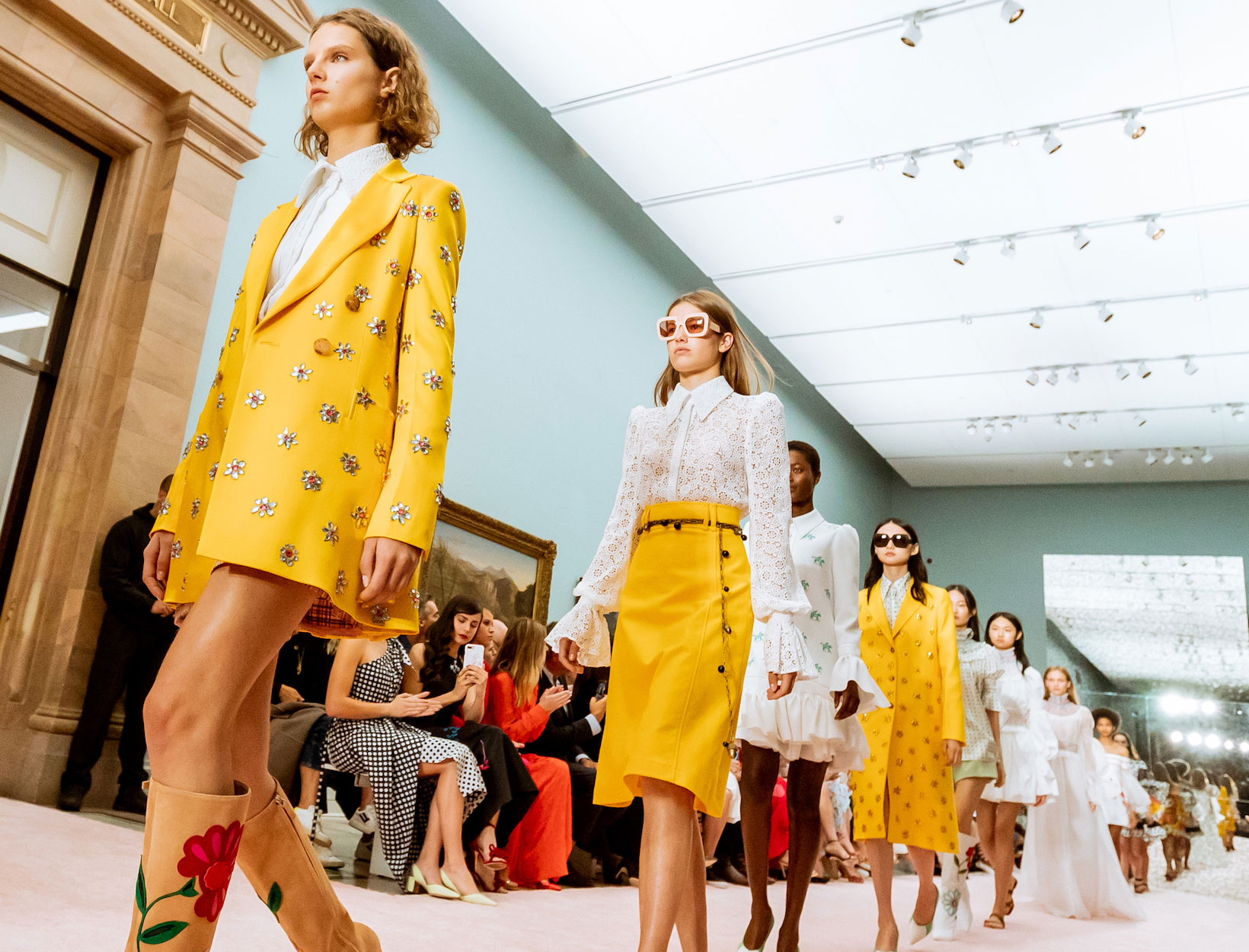 Photo Courtesy of Kevin Tachman
ACCORDING TO ALI
The Rise of Menswear, Lobster Omelets,
and More from NYFW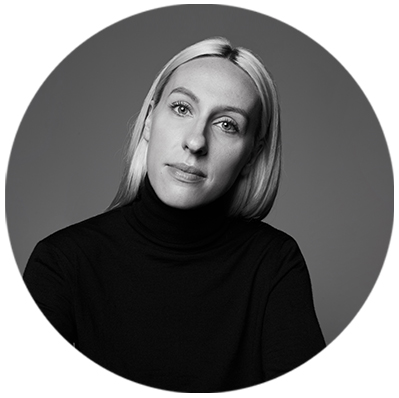 Ali Pew's post as goop fashion director sends her packing. A lot. There are now more fashion weeks than we can count, and photo shoots won't style themselves. This is our chance to live vicariously.
September's my speed. In LA, the crowds have scattered, I can finally think straight, and best of all: It still feels like summer. Having said that, if there's a time or place that can inspire me to shake the sand from my feet, it's New York fashion week. There's a contagious optimism that fills the air: Everyone's excited to catch up after being away, and there's plenty to look forward to now that it's nearly fall. And regarding 2019's lineup, there's already a lot to talk about: Proenza Schouler is back at NYFW, Ralph Lauren turns fifty (in runway years), plus The Row and Monse are taking the leap into menswear. (Particularly relevant since we're deep into all things menswear-inspired at goop.) As far as shows go, I'm excited to sit in Roman and Williams–designed Le Coucou for an intimate Brock showing and cap the week with Tory Burch, who never disappoints.
RUNWAY ROUNDUP
Some key takeaways: Airy, midi hemlines reign supreme. Understated checks are king. Texture trumps all, from The Row's delicate swathes of silk to Proenza Schouler's denim interpretations. And the one common thread I'm especially into are buttery leather sandals. At Tibi, they complemented Smilovic's signature suiting and at Phillip Lim, they laid a sturdy foundation for ethereal party dresses. But above all, what's still etched in my mind is the classic color combinations (like my favorite navy and white) remixed with mood-lifting jolts of pink or subdued yellow.
RULES OF THE ROAD
1. Stick to what you know. For me, this means a travel uniform.

2. Maximize downtime in the air. When flying cross-country, I catch up on all that random stuff—caught between work and life—that I never have time to square away. I put ideas in the pipeline, organize my desktop, reply to emails that have sat in my inbox for ages: a detox for my laptop. On international flights, I sleep! And if I'm feeling restless, I go for my magazine stack: British

Vogue

,

T

,

WSJ

, and of course, goop Magazine.

3. Prep ahead (whenever possible). I cue up my Google Maps app in advance, plugging in pit stops and bookmarking important places I need to be. I also input my schedule, so it's smooth sailing from shows to appointments to meetings at places I haven't been before. Having lived in New York for a decade, I know it well—but there are so many new restaurants and stores and so much happening. It's nice to know everything's filed away at my fingertips.
Dine-In Detour
Some of the spots I'm excited to try: Flora Bar—all the way uptown in the Met Breuer, or the Old Whitney—for its chic, minimalist vibe and seafood menu; and Legacy Records (fingers crossed I can get a reservation), the new place over in Hudson Yards, which also happens to be the latest from the Pasquale Jones guys—my usual go-to.
HOME AWAY FROM HOME
Whenever I check into the Edition, with its clean, minimal aesthetic, I feel right at home. It's cozy but not cluttered, modern but not cold. Whether it's summer or winter, the fireplaces in the lobby make catching up on work with a cup of coffee in hand a little escape. And in the throes of fashion week, you can't beat its central location bordering Madison Square Park. Another reason to stay: The Edition got rid of all single-use plastics with the hope of an industry-wide ban.

Up on the second floor, the Clocktower is a perfect spot to meet up with friends, designers, or colleagues for breakfast. I get the yogurt and granola when I want something light, and the decadent lobster omelet on days when I know I'll be having a late lunch.
PICK-ME-UP PIT STOP

From there, I'll head downtown to West 10th Street to Cap Beauty. It can be hard to crash in, but a midweek power nap on the spa table is time well spent. While all of the treatments are customizable, I'm a big believer in the Japanese Root Treatment Facial, which incorporates acupuncture. Then I restock my travel essentials, like Moon Juice's maca-activated nuts or muscle-soothing hemp sprays.

CULTURE FIX

I try to round out the week with some sort of cultural excursion, and this trip, I'm hoping to see Swiss sculptor Giacometti's exhibition at the Guggenheim. The bronze human figures and the austere, contemporary setting sound like a really good fit.
Packing List
Here goes: understated separates that interchange seamlessly—a white tee, slick leather pants, and token print that'll weave in some personality. Crisp shirtdresses for quick turnarounds from the hotel gym, an easy-in-easy-out bag for checking in on Google Maps, plus walkable footwear for spiraling down subway stairs. Oh, and of course, a lick of lip balm for the plane.