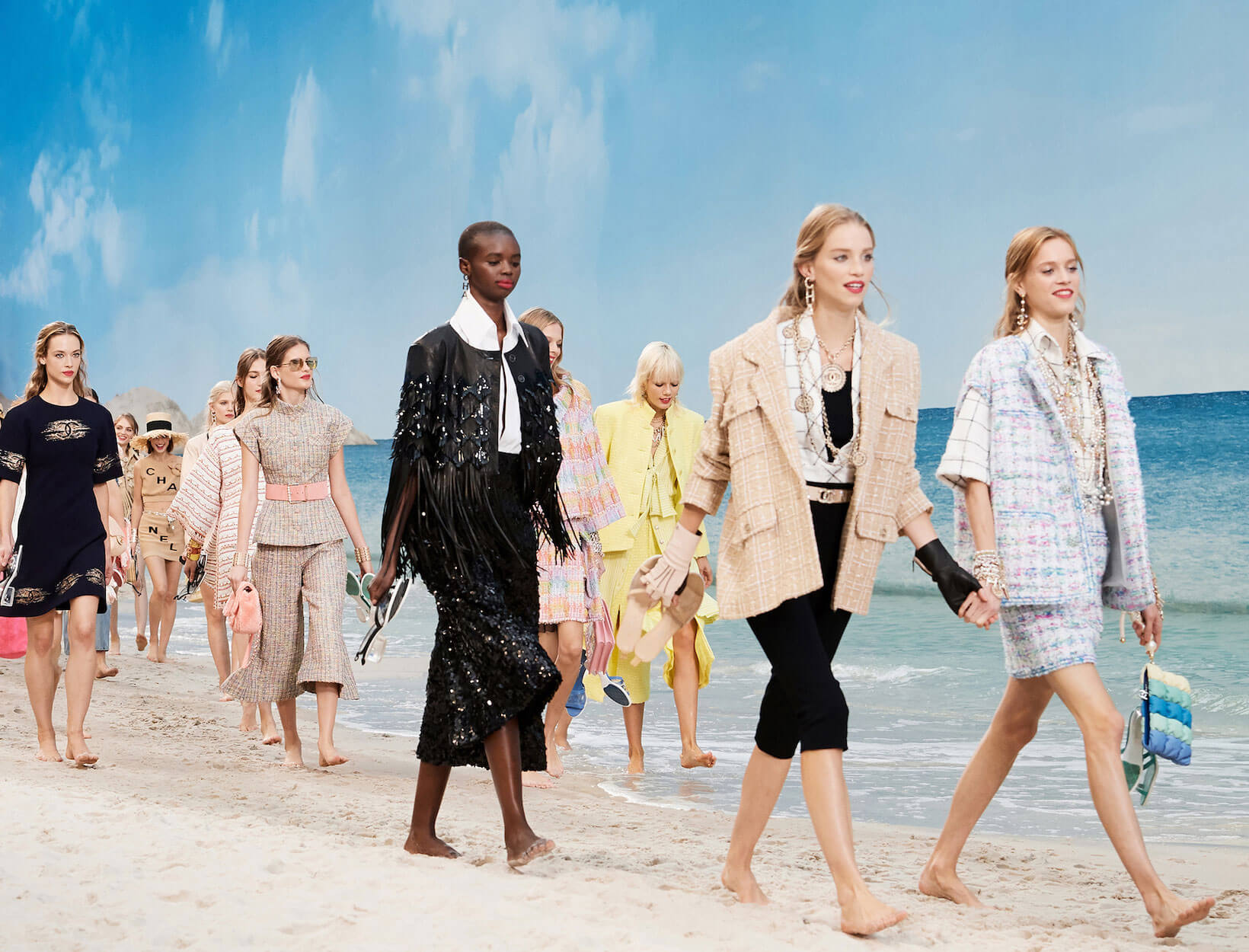 ACCORDING TO ALI
Paris Fashion Week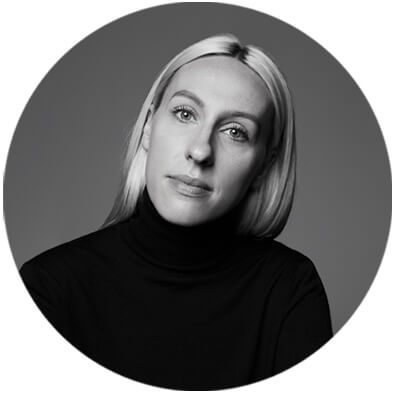 Ali Pew's post as goop fashion director sends her packing. A lot. There are now more fashion weeks than we can count, and photo shoots won't style themselves. This is our chance to live vicariously.
When the week's shows took a turn for the tropics at Chanel, where ocean waves rolled right inside the Grand Palais, I was more than happy to pull up a (beach) chair.
PRÊT-À-PORTER
Just as a vacation can mean different things to different people, the Paris runways brought something for everyone. Valentino's Pierpaolo Piccioli went big on maximalism, Hermès skewed sporty, Chloé and Loewe expanded their boho repertoire, and Altuzarra stayed within its ladylike wheelhouse. If you see the collections as a harbinger for the future of your wardrobe, then expect to show some skin.
NOT-SO-BEACHY BAGS
On the runway, in real life, any random scenario—I'll always keep an eye on the handbag situation. A few standouts that come to mind: Loewe's beachy raffia and belted leather Gate bag, this demure spin on Dior's saddle bag, a graphic envelope clutch by Givenchy, and Vuitton's sophisticated logomania, but playful and bite-size.
À L'HÔTEL
Hôtel de Berri, a Luxury Collection Hotel, Paris is traditionally palatial yet somehow completely charming. And while the mix of aesthetics (each room is totally different) is eclectic, it's done in the most refined way: decadent shower oils, chocolates on the pillow, generous closet space, and the kind of sprawling, perfectly lit bathrooms that make you late for wherever you're going—plus, Apple TV. The prime location makes for easy sightseeing—Champs-Élysées, Avenue Montaigne, the Seine, the Eiffel Tower, and the Arc de Triomphe are minutes away—but one of the best views is arguably of the hotel's lush garden, best enjoyed over breakfast.
© Estate of Jean-Michel Basquiat Licensed by Artestar, New York
© Fondation Louis Vuitton / Marc Domage

STREET FARE

Some sort of cultural escape is a great pause from the week's craziness. So you could say Basquiat's retrospective at La Fondation Louis Vuitton was a real showstopper for me (laugh). I could have spent all day roaming between the four floors; it was so cool to see The Heads assembled together for the first time.

MODERN MARVEL

From there, I hit up Constantin Brâncuși (on view at Le Centre Pompidou). I was in awe of the construction of every piece—in particular, how the random rays of sunshine from the museum's skylights framed the stark sculptures.
WHEN IN PARIS
This trip, I was happy to have an excuse for a shopping detour: goop's pop-up at Le Bon Marché. (LBM is always a good idea, if only to eyeball the patisserie on the ground floor.) The California takeover encompasses G. Sport, bath salts, skin care, GP's cookbooks, and other stateside imports (juices, granola, sundresses, swimsuits…).
LES PIT STOPS
I could eat my way through Paris, so I'll keep this short and sweet. I popped into Bambou, which is a converted textile shop, for some Thai for lunch. I'm a big fan of the colonial vibe and ask to sit in the garden terrace. When I want to really indulge, I rendezvous with editor friend or two in one of Daroco's plush velvet booths (the whole place was designed by a tattoo artist SupaKitch) for some comfort food: Roman-style pizza and cheesy carbonara. To counteract stops one and two, I go to Bob's Juice Bar: veggie-centric fare along Canal Saint-Martin.
PICTURESQUE GAUNTLET

I wouldn't trade life in LA for anything, though sometimes I miss early-fall runs along the Hudson in NYC. Jogging along the Seine is almost like that…but on steroids.

LET'S FLOW.

I feel right at home at Tigre Yoga thanks to the English-speaking instructor from Venice.
THE FINAL HAUL
When packing for these epic trips (sixteen days, one suitcase), everything somehow fits on the way there. The return is always a different story. This trifecta—a Philo-era slouchy Céline knit and Chelsea boots to wear on the flight and a good roller-bag—makes getting all my treasures home a little bit easier.