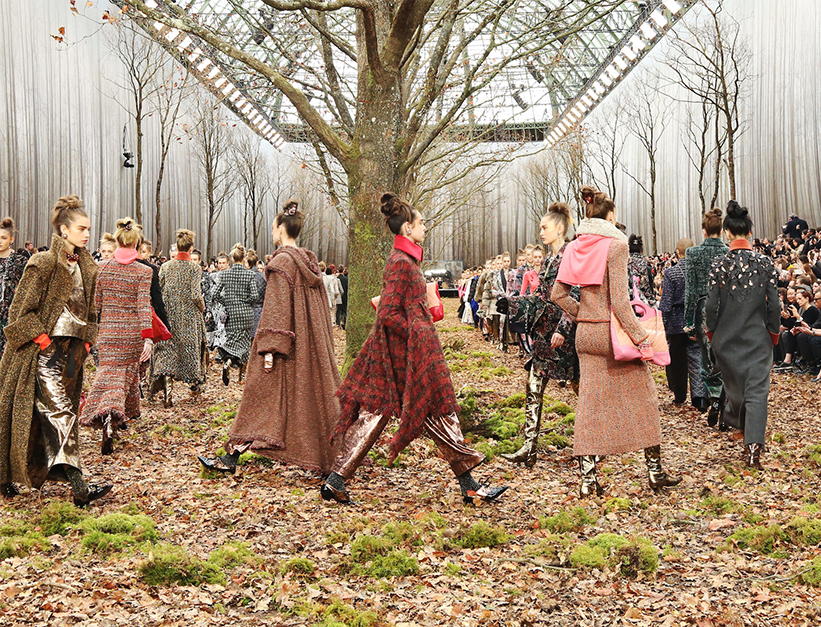 ACCORDING TO ALI
An Indoor Forest, Jet-Lag Busters & More from PFW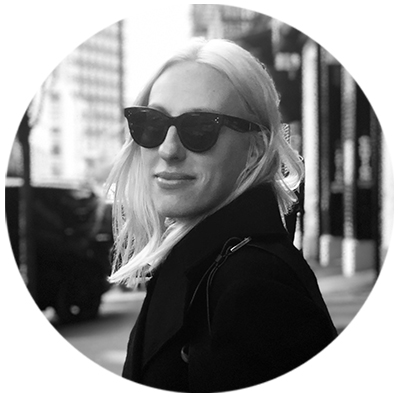 Ali Pew is new to goop and her post as fashion director sends her packing. A lot. There are now more fashion weeks than we can count and photo shoots won't style themselves. This is our chance to live vicariously.
RUNWAY REPORT
In Paris, when you arrive at a show, you are immediately taken aback by the grand sets: full-grown trees and leaves (and soil!) brought into the Grand Palais by Chanel, a spaceship platform plunked in the middle of the Louvre at Vuitton. Then the models start walking and you realize the sets—though I wouldn't call them an afterthought—are the backdrop to the incredible clothes. Dior had mirrors on the ceiling so you watch the show from above as easily as right in front of you; Valentino and Miu Miu, while in smaller venues, both had art gallery vibes to give the clothes context, a modern place to live.
Necessary Detour
I always love the Pompidou just for the architecture of the building, though the Sheila Hicks exhibition is excellent—and beautifully underscores the feminist moment we are living in.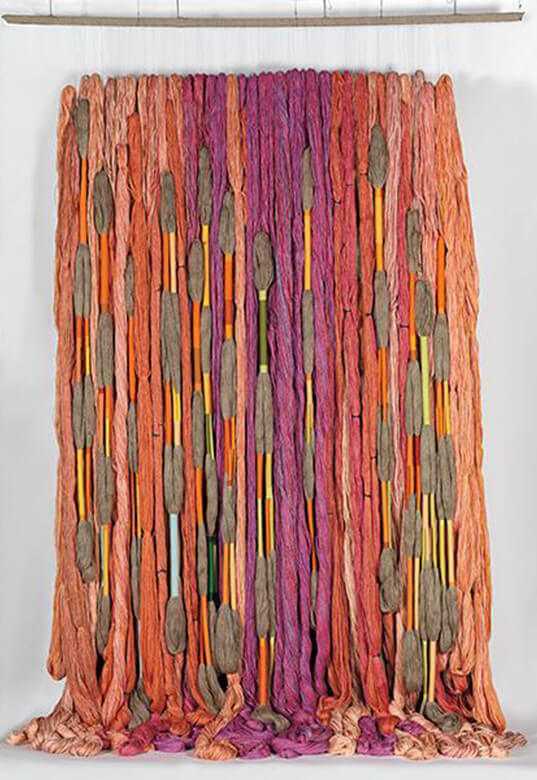 Centre Pompidou, Sheila Hicks, Lignes de Vie
Spa Stopover
The spa at the Mandarin Oriental has personal suites, each with a steam room, shower, and bathroom, which goes nicely with the super specialized treatments. I went for the jet lag massage to focus on airplane-induced pains.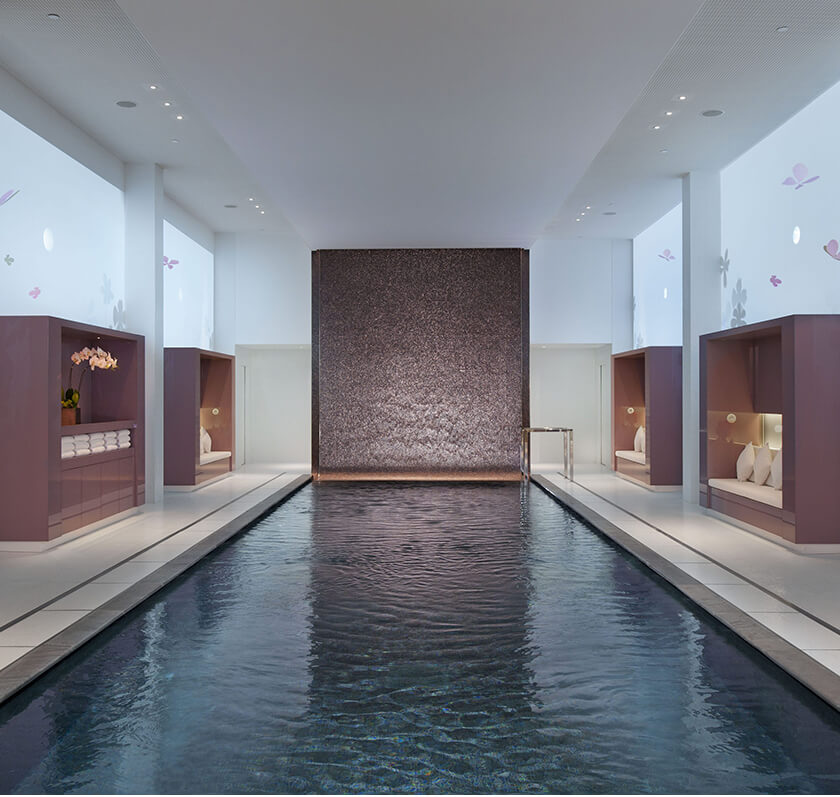 Spa at Mandarin Oriental Paris
Carry-on bag
WELLNESS ON THE GO
Balls in the Air is a pretty accurate way to describe all the shows, appointments, dinners, and events that happen from 9 a.m. to midnight—and goopglow tastes so good right when you wake up. I drink WelleCo's Super Elixir throughout the morning, and I asked the Mandarin Oriental to blend the protein powder into a smoothie for me.
bar tab
I can't leave Paris without hitting up: Ober Mamma for prosciutto with salad served on platters the size of the table and pizza that's maybe better than in Italy (okay, maybe not but merits the wait in line); Caviar Kaspia is the most scene-y fashion week scene you will find, but the potato with caviar can't be beat and neither can the lobster salad; Bonhomie's artichoke and chicken for when you need a little less French food in France; La Fontaine de Mars is great for the classic steak frites and French bistro feel; and finally, Maisie Cafe is healthy, delicious, and located in the 1st, making it all-around fashion-week friendly.
RETAIL THERAPY

Merci is the best for gifts, home, fashion, and beauty. Right now they have a rose theme, with a giant pink bubble at the entrance. La Tuile à Loup has incredible home pieces—vases, in particular.

PAJAMA PARTY

It's the moment I pack for: climbing into a crisp hotel bed in silk pajamas.
rest stop
The Mandarin Oriental is really good with the little things, like quick coffee service, and a peaceful lobby with comfy sofas to get work done. And the rooms come with an excellent selection of mini bar candy (chocolate covered marshmallows bears!) and yoga mats, which came in handy when I didn't have time for the gym. The concierge also made for an excellent fashion week ticket organizer.
Packing List
When you're traveling for two weeks, packing can get a bit tricky. I stand by my minimal black and navy uniform and add accessories and extra coats—for this trip I landed on six. Stirrup leggings are so comfortable with slingbacks or boots, under a dress or on their own. The Vuitton sneakers are just too cool not to have for fashion week, and I love wearing a trench in Paris to layer over comfy sweaters.
top shelf
Less is more when I'm traveling. Meaning: Less stuff is more relaxing. I prefer clean, natural skin, so the combination of our exfoliating mask and moisturizer is perfect.
the haul
Between Phoebe Philo's last season at Céline, my longtime love for Loewe handbags, and a new space to decorate after moving from NY to LA, I came back with a suitcase stuffed with pieces I know I will love forever. Plus, some miniature monsters for my husband's new home office.
Related: How To Stay Healthy While Traveling