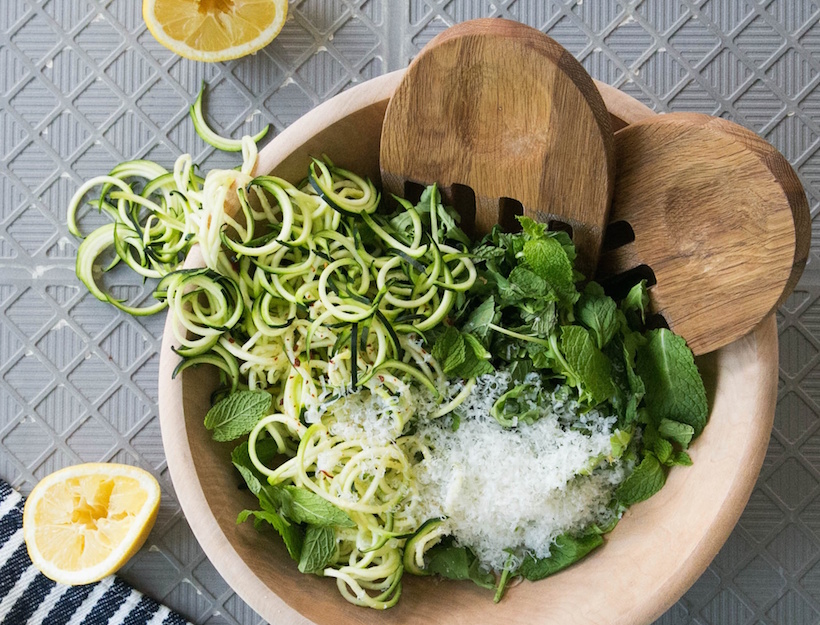 Zucchini Salad with Arugula, Mint, and Lemon
If you're making this for a party or a picnic, you can prepare everything in advance—just don't dress with lemon juice and olive oil until right before serving.
2 large handfuls arugula
3 small zucchini, spiralized
1 large pinch red chili flakes
1 bunch mint, roughly torn
1 small shallot, minced
1 large lemon, zested and juiced
¼ cup olive oil
½ cup grated Parmesan
salt and pepper to taste
1. Place all ingredients in a large bowl. Toss to combine, and season with salt and pepper to taste.
Originally featured in Screw Everything