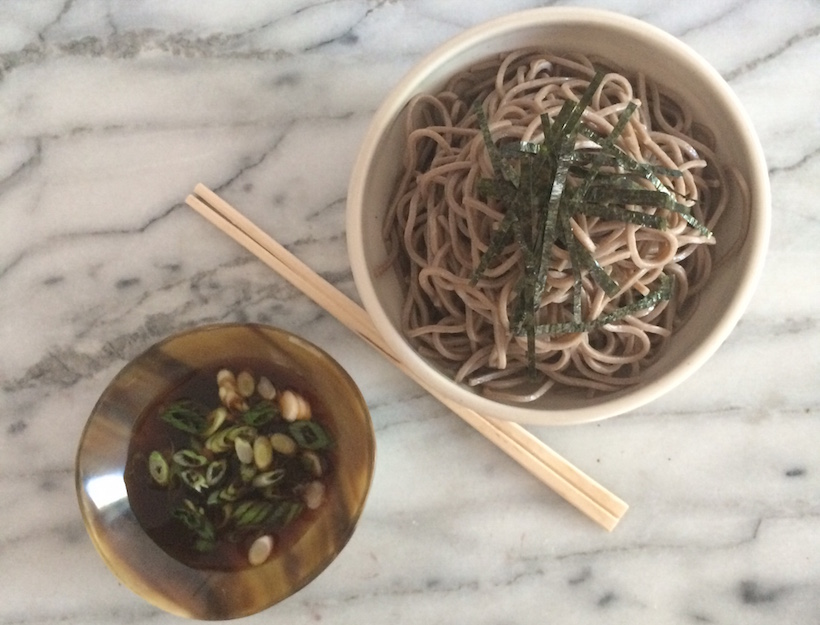 Zaru Soba
Perfect on a hot day, this traditional and simple soba noodle dish is quick to make and packs up easily.
3 ounces soba noodles
1/4 cup dashi
2 tablespoons soy sauce
1 teaspoon rice wine vinegar
1 tablespoon mirin
1 scallion, thinly sliced
2 tablespoons nori, julienned
1. Cook soba noodles according to package instructions.
2. Drain and rinse with cold water.
3. Meanwhile, whisk together dashi, soy sauce, rice vinegar, and mirin in a small bowl. Add thinly sliced scallion.
4. Garnish cold soba noodles with julienned nori and serve with dipping sauce on the side.
Originally featured in Zaru Soba: Easy & Quick