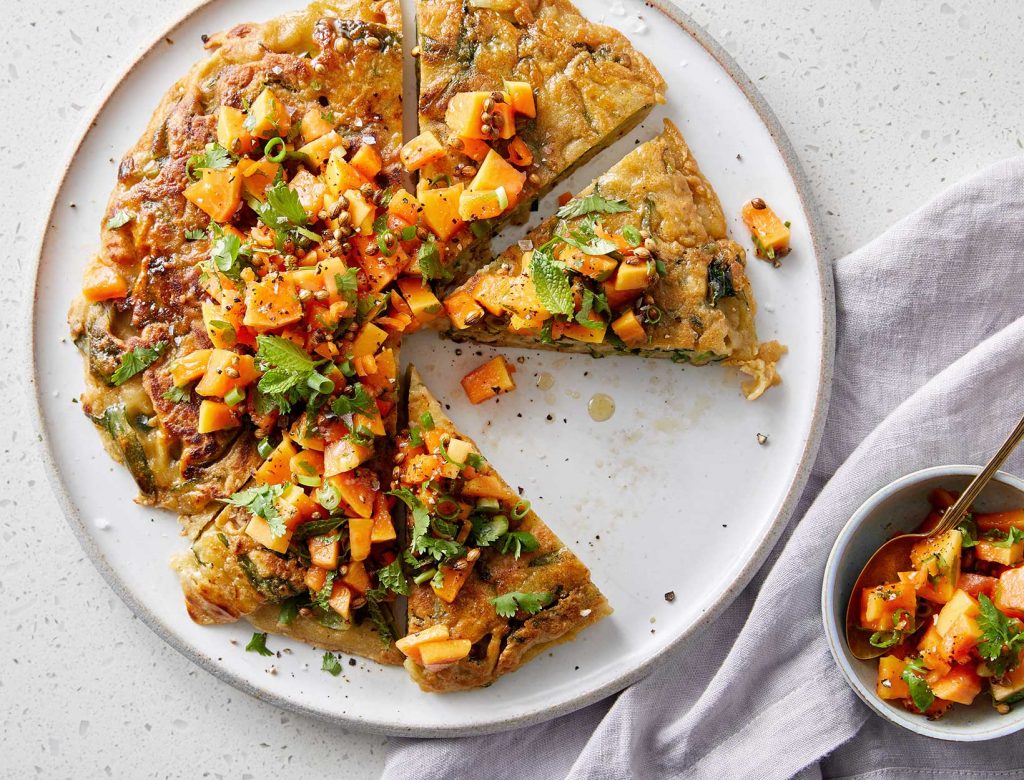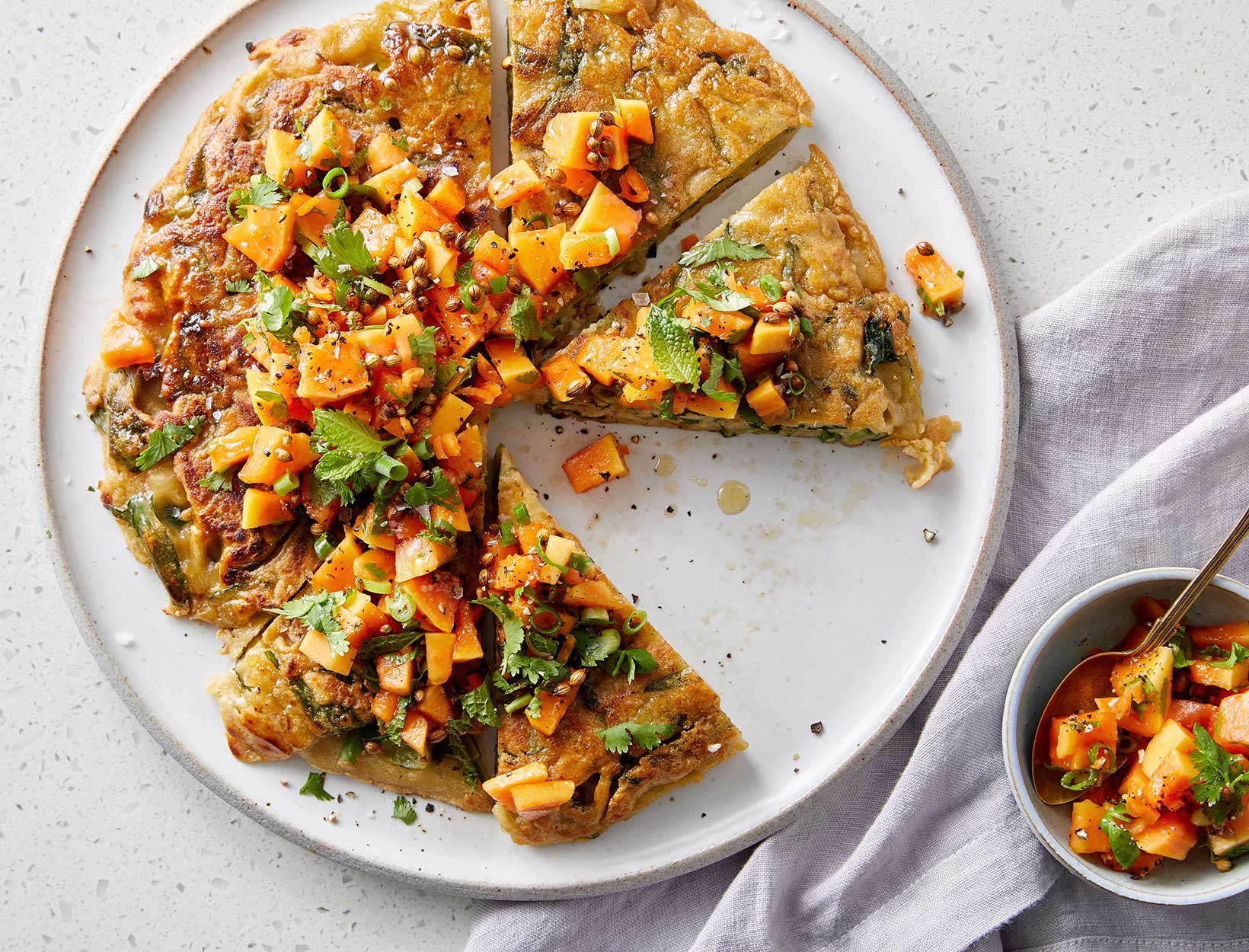 Yucca Pancake with Dandelion, Bok Choy, and Papaya Salsa
Inspired by the savory Japanese pancake called okonomiyaki, this dish is made with greens and eggs, so it's a healthy way to really fuel up. The yucca is our smart swap for potato, giving the pancake some starchy heft but with a much lower glycemic index. 
1. To make the salsa, combine all ingredients in a medium mixing bowl. Add salt and pepper to taste and set aside.
2. In a large mixing bowl, combine the eggs, stock, and grated garlic. Whisk together, then whisk in the cassava flour until completely incorporated. It should have the consistency of pancake batter. Fold in the bok choy and the dandelion greens and season with salt and pepper.
 
3. In a medium nonstick pan, heat 2 tablespoons of butter or ghee over medium heat, then add the yucca and gently sauté for 5 minutes until soft and cooked through. Season lightly with sea salt, then add to the batter mixture.
 
4. Wipe out the pan, add 1 tablespoon of butter or ghee, and heat over medium-high heat. Add half of the batter, turning the pan to evenly coat. Using a heat-resistant spatula, carefully fold the edges to keep the batter from sticking, shaking the pan to release the batter from the bottom. Cook for 3 to 5 minutes, then carefully flip over to cook the other side, using a flick of the wrist or covering the pan with a plate, inverting the pancake onto the plate, and then sliding it back into the pan to cook the other side. 
 
5. Once it's fully cooked, slide it out onto a plate, wipe out the pan, add the remaining tablespoon of butter or ghee and repeat with the remaining batter. Serve immediately with salsa.
Originally featured in 3 Easy, Delicious, Hearty, Savory Breakfasts for Any Time of Day