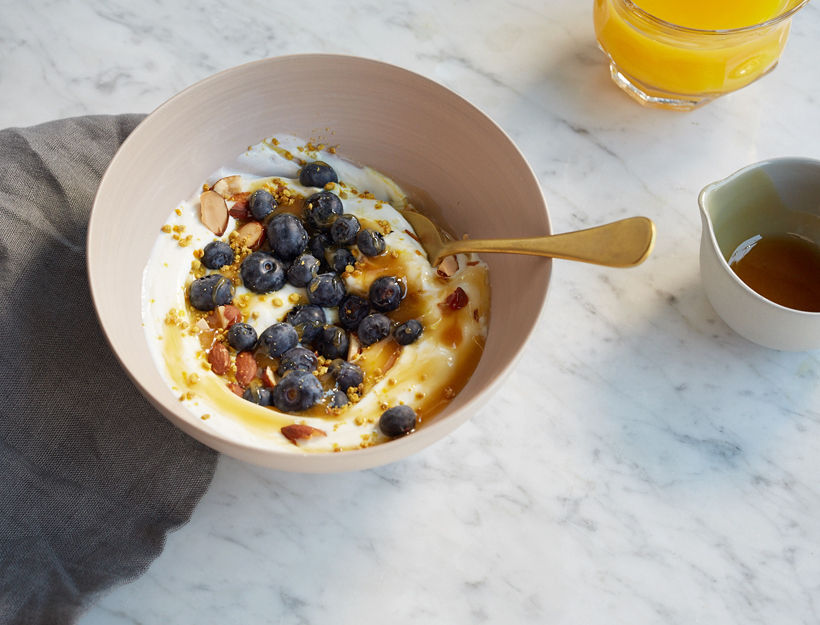 Yogurt, Blueberry & Bee Pollen Bowl
This bowl takes no time to make and every single ingredient is great for both skin and hair. Greek yogurt is full of protein and Vitamin B5, almonds are packed with healthy fat, blueberries have a ton of free radical-fighting antioxidants, and bee pollen is an all-around nutritional powerhouse.
1 5-ounce tub Greek yogurt
¼ cup salted roasted almonds, roughly chopped
¼ cup fresh blueberries
1 tablespoon bee pollen
drizzle of manuka honey
1. Spread the yogurt in the bottom of a bowl.
2. Top with roasted almonds, blueberries, bee pollen, and a drizzle of good honey, such as manuka.