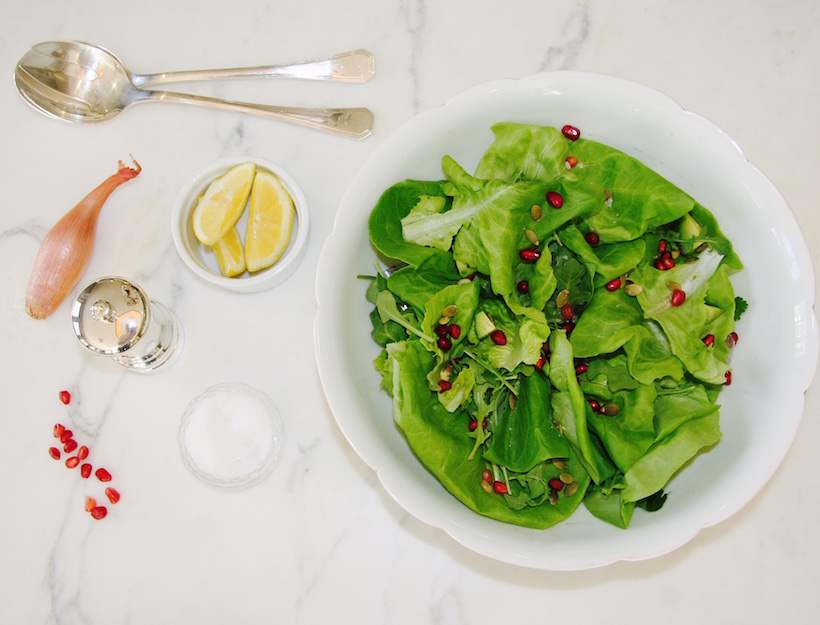 Winter Salad with Pomegranate Seeds
This simple salad is a perfect first course for any winter menu.
To make the dressing, combine all ingredients in a jar or other container with a tight-fitting lid. Shake until emulsified.
For the salad, combine the lettuces, pomegranate seeds, fresh herbs, and avocado in a serving bowl. Toss with salad dressing then garnish with toasted pumpkin seeds.
Originally featured in Date Night Dinners