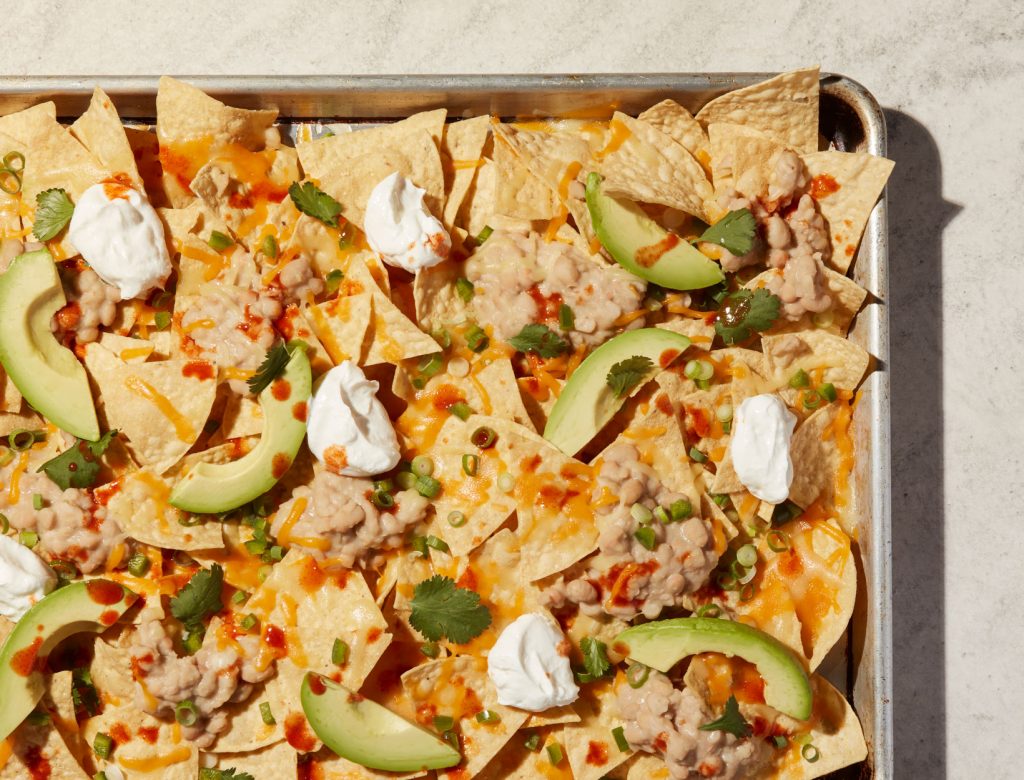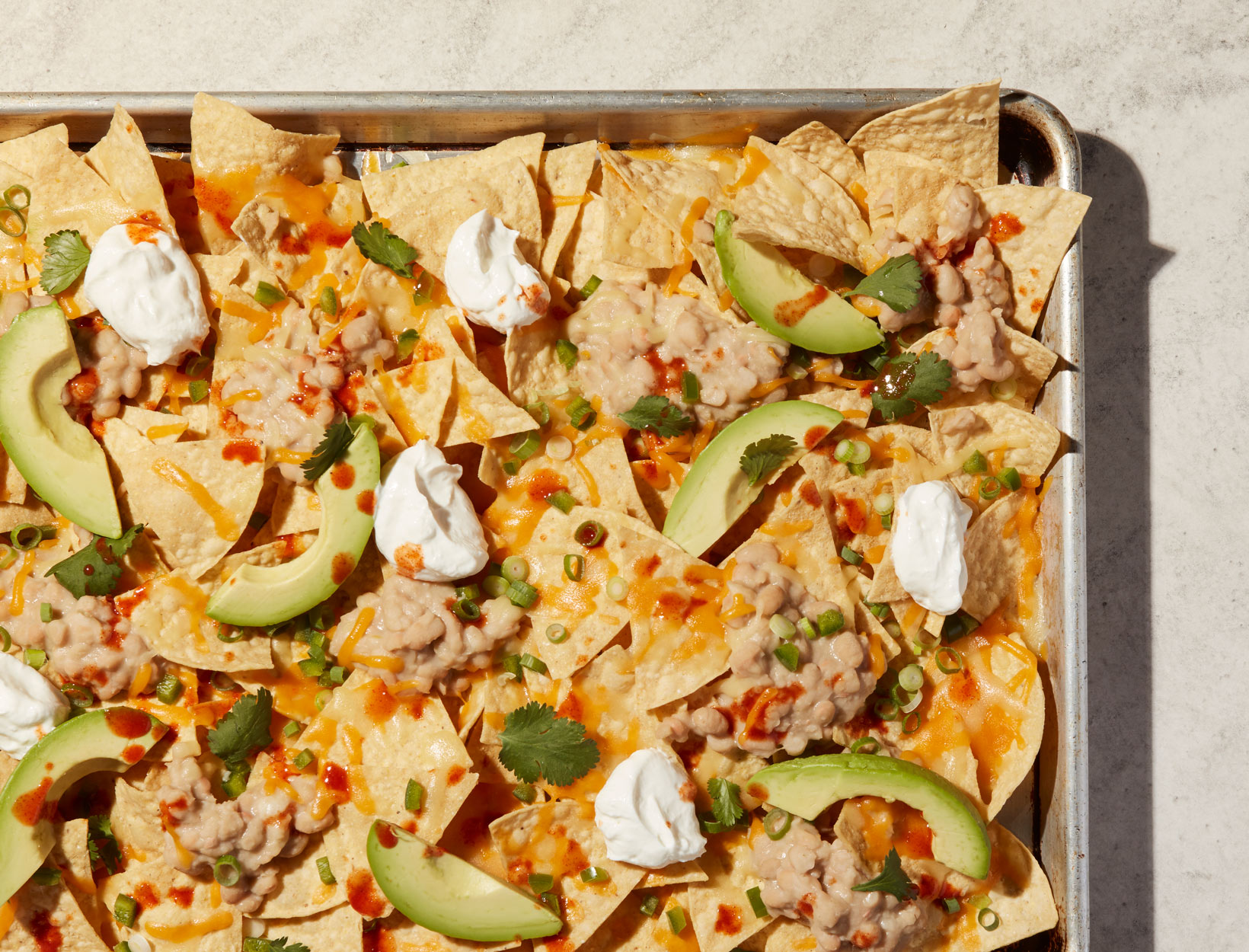 We love this lighter version of nachos with coconut tortilla chips and Greek yogurt. The white beans are mild and creamy, the perfect foil for the spicy jalapeño, bright cilantro, and acidic lime juice.
For the refried beans:
1. In a medium-size saucepan, heat oil over medium heat. Once oil is hot, add the garlic, turning a few times, until cloves are golden brown on both sides and fragrant. Carefully smash garlic cloves in saucepan with fork or wooden spoon.
2. Add beans, bean liquid, cumin, and salt into the saucepan with the smashed garlic. Cook for 5 to 8 minutes, stirring often, until beans become a bit softer and liquid starts to reduce.
3. Once liquid has reduced, add lime juice and smash bean mixture with large fork or potato masher.
For the nachos:
1. Preheat oven to 375°F.
2. Spread tortilla chips on a baking sheet. Begin by dollopping refried beans evenly on top of the tortilla chips, then generously sprinkle shredded cheese on top.
3. Place in the oven for 3 to 5 minutes, watching carefully to prevent burning.
4. Reove from oven and top nachos with avocado, scallions, cilantro, hot sauce, Greek yogurt, and salt to taste.
Originally featured in Make It Once, Use It Twice (or Thrice)