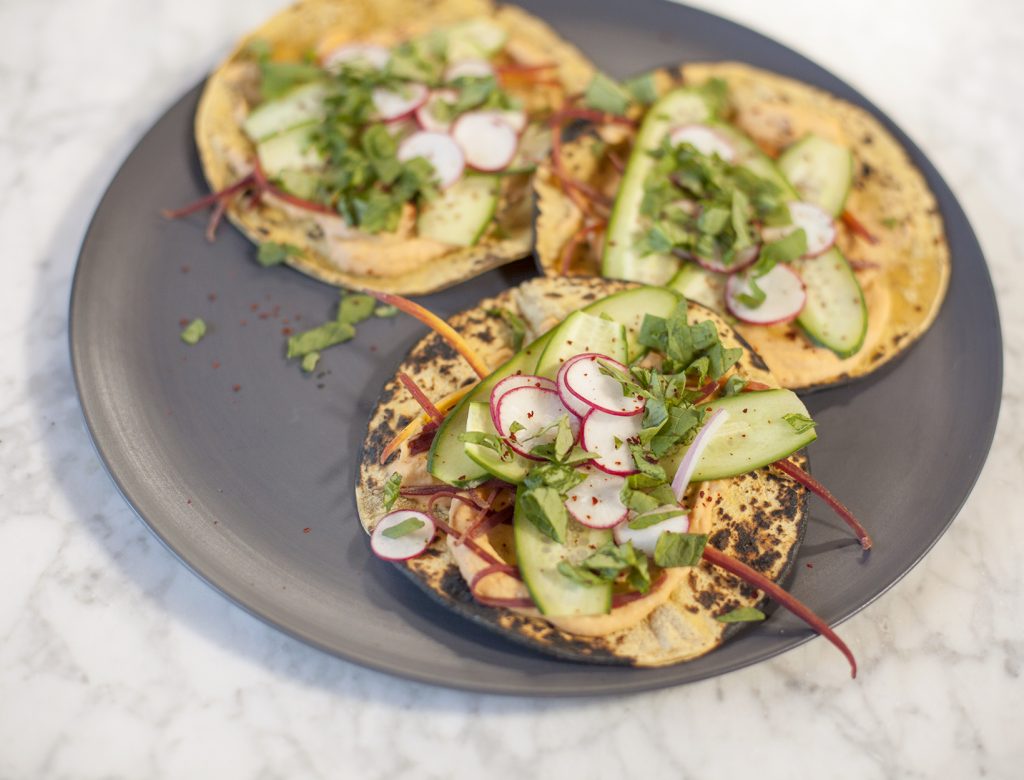 White Bean Buffalo Hummus
Jessica served this spread on toasted tortillas with shaved veggies, but it would also be excellent as a dip for chips, crackers, or crudités.
1 (15-ounce) can northern or cannellini beans, drained and rinsed, or 1 ¾ cups cooked beans
¼ cup tahini
2-3 tablespoons buffalo sauce (look for a dairy- and sugar-free version)
½ teaspoon maple syrup
2-3 tablespoons fresh lemon juice
sea salt
1. In a food processor with the "S" blade attached, pulse the beans, tahini, 2 tablespoons of buffalo sauce, maple syrup, 2 tablespoons of lemon juice, and a pinch of salt to a smooth paste.
2. Add more salt and lemon juice if needed and more buffalo sauce to get the spice level you love.
3. Store the hummus covered in the fridge for up to a week.