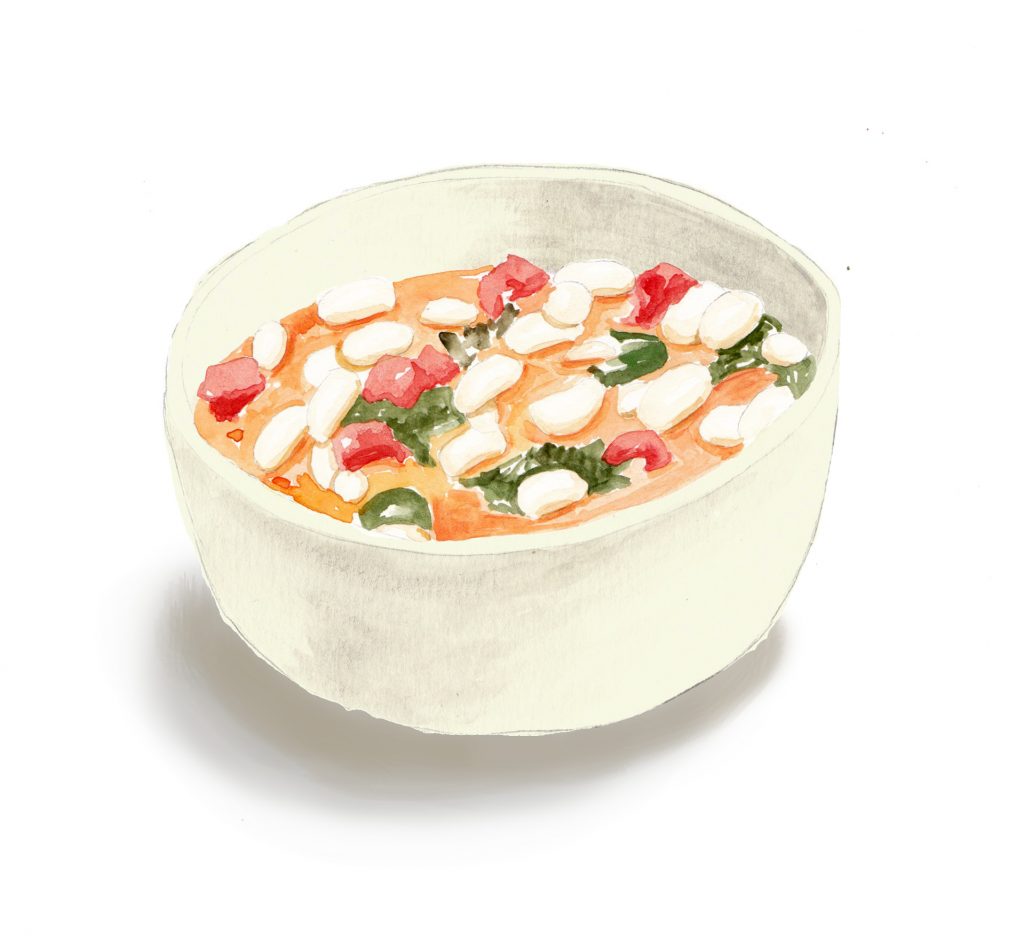 White Bean and Tomato Stew with Kale
This recipe has all the elements of an ideal weeknight dinner because 1) it's incredibly healthy, 2) it's totally satisfying, 3) it has fewer than 10 ingredients, and 4) it all happens in one pan. We love it on its own or over a bed of brown or cauliflower rice.
1. Heat the olive oil in a sauté pan over medium heat. Add the onions and garlic and cook for about 2 minutes. Add the spices and cook for another 2 minutes. Add the beans and tomatoes, reduce the heat slightly, and cook for about 10 minutes. Add a generous pinch of salt and the baby kale and let simmer for a few more minutes, just until the greens wilt. Finish with more salt and pepper if desired.
Originally featured in Working Girl (Summer) Detox 2019