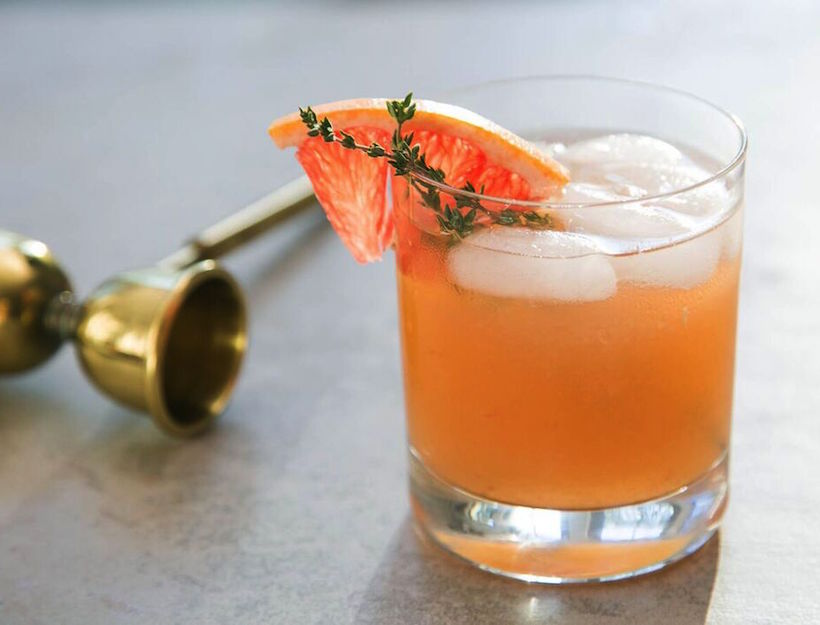 Whisky Thyme
The herbal, smokey, and bitter notes are perfectly balanced in this delicious cocktail. Beware: They're a little dangerous.
3-ounces fresh grapefruit juice
2-ounces DEWAR'S 12 Blended Scotch Whisky
1/2-ounce thyme simple syrup
fresh grapefruit wedge to garnish
fresh thyme sprig to garnish
for the simple syrup:
8 fresh thyme sprigs
1/4 cup sugar
1/4 cup water
1. Combine fresh grapefruit juice, DEWAR'S 12 Blended Scotch Whisky, and simple syrup in a cocktail shaker with ice.
2. Shake for 30 seconds, then strain into a tumbler with ice. Garnish with a wedge of fresh grapefruit and a sprig of fresh thyme.
*To make the thyme simple syrup, combine thyme sprigs, sugar, and water in a small saucepan. Bring the mixture to a simmer, stirring often, and cook until sugar is dissolved. Turn off the heat, cover, and infuse for 20 minutes. Cool to room temperature before using or storing in the fridge until ready to use.
Originally featured in Comforting Holiday Cocktails