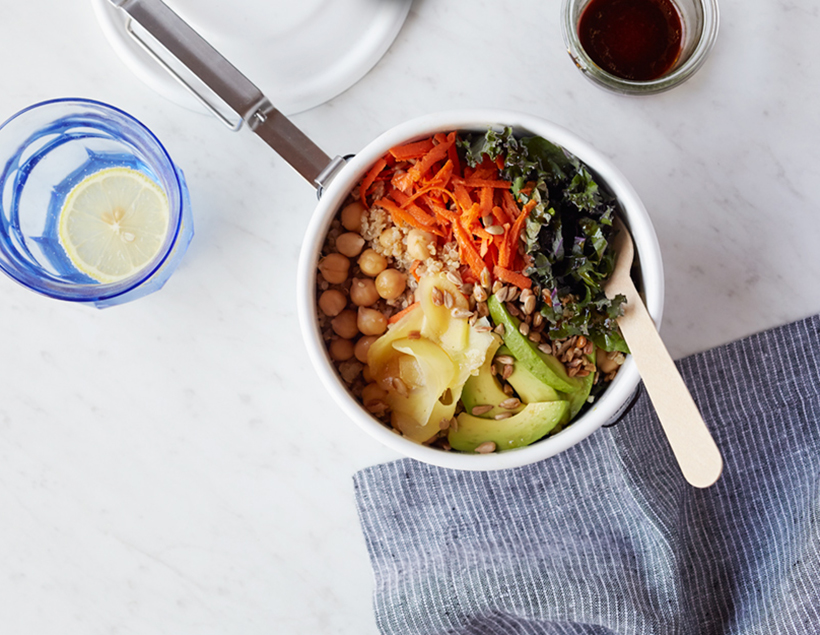 Weekday Grain Bowl
Full of protein from the quinoa, healthy fats from the sunflower seeds and avocado, and iron from the kale, this vegan grain bowl is easy to make, good for you, and seriously delicious.
2/3 cup cooked quinoa
½ cup (about 1/3 can) cooked chickpeas
½ avocado, diced or sliced
1/3 cup grated carrot
2 tablespoons toasted sunflower seeds
1/3 cup packed finely shredded kale
1 tablespoon pickled ginger
for the sauce:
1 tablespoon soy sauce
1 tablespoon rice wine vinegar
½ teaspoon toasted sesame oil
1. To make the sauce, whisk together all ingredients.
2. Place the quinoa at the bottom of a bowl or travel container.
3. Top with remaining ingredients and pour over the sauce just before eating.
Originally featured in Easy, Packable Work Lunches