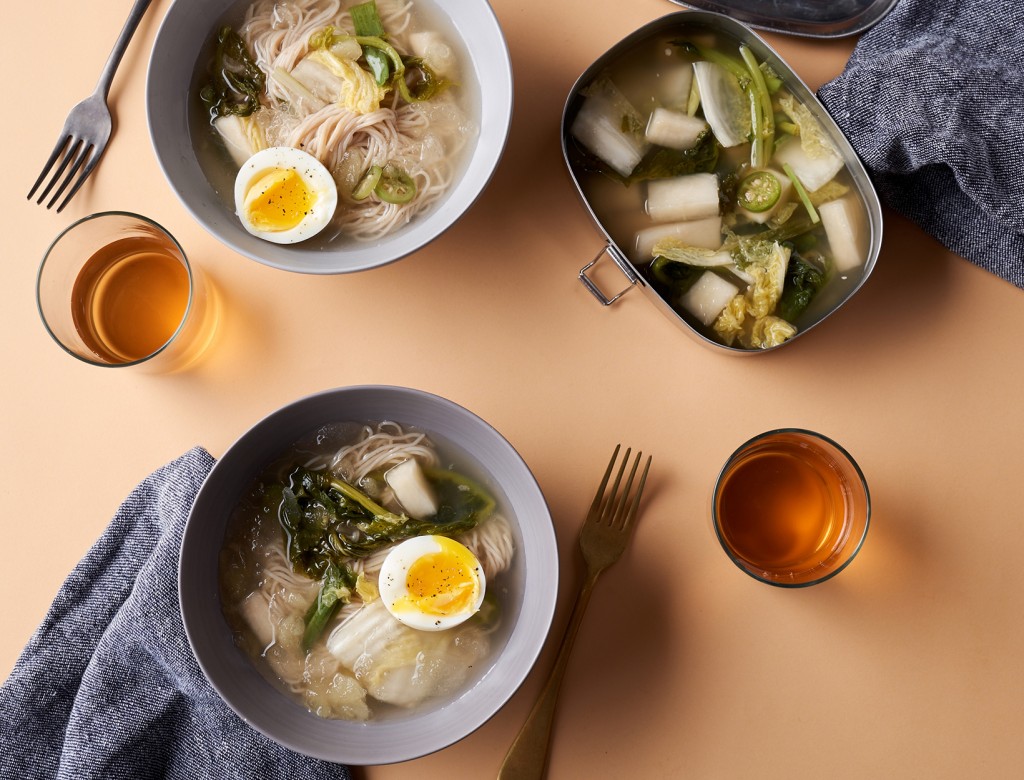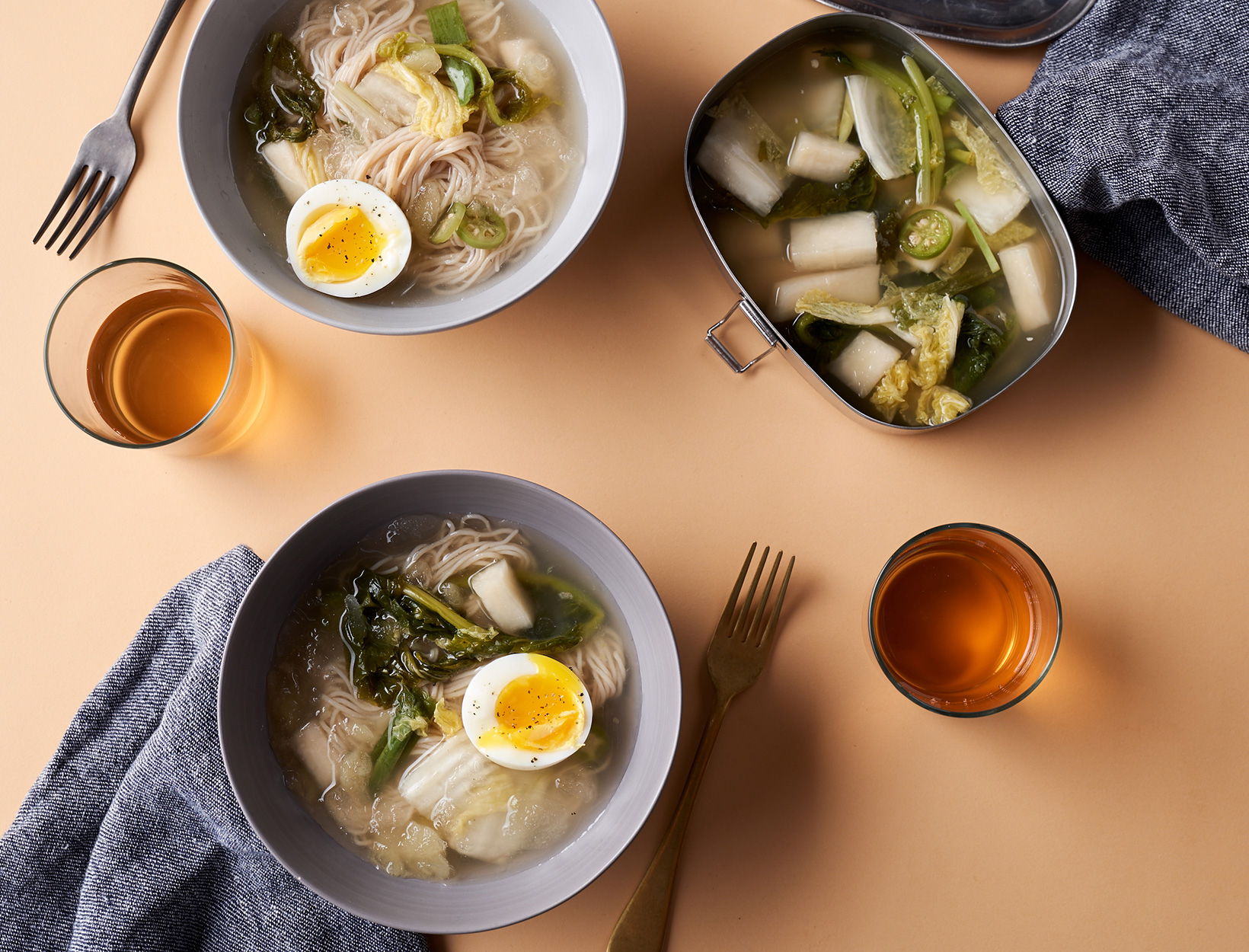 "In the hot summers, the sweet and sour brine is sipped with a spoon to keep us cool."
1. Combine cut radish, radish greens, and Napa cabbage with coarse salt and sugar in a bowl and let sit for 4 hours. Drain, saving liquid.
2. Whisk rice flour with ½ cup of water over low heat until a thick paste is made.
3. Place pear, garlic, and ginger in a blender or small food processor and blend until smooth. Add to the radish mixture along with the flour paste, sliced serrano, and scallions. Transfer to a fermentation crock or large jar. Add 4 ½ cups of the reserved liquid.
4. Let sit at room temperature for 2-3 days in a cool, dry place. Taste and add more salt, if necessary.
5. Transfer to the fridge, where it can be stored for up to one month.
Originally featured in Three Very Good Reasons to Host a Kimchi Party