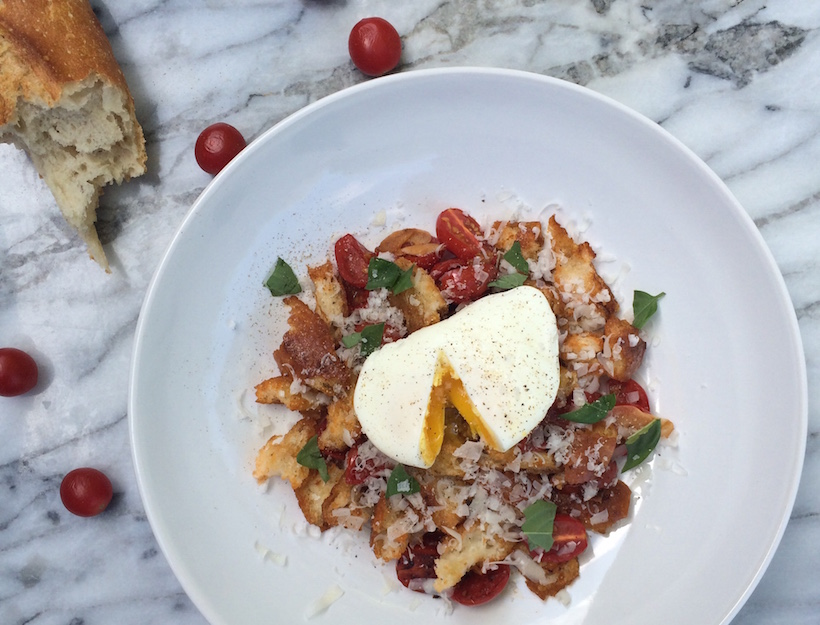 Warm Panzanella with Poached Egg
Make this in early fall, when there's a slight chill in the air but the last of the wonderfully sweet cherry tomatoes can still be found at the market.
1. Heat the olive oil in a medium saucepan over medium-high heat.
2. Add torn bread and sauté for about 5 minutes, or until golden and crispy.
3. Add red onion, cherry tomatoes, sliced garlic, and a generous pinch of salt and pepper.
4. Turn down the heat to medium-low, and cook another 3-5 minutes, or until onion and tomatoes are tender.
5. Add red wine vinegar to deglaze the pan and remove to a serving dish.
6. Top with poached egg, grated parmesan cheese, torn basil, and some coarse salt and freshly-ground black pepper.
Originally featured in Meatless Monday: Warm Panzanella with Poached Egg