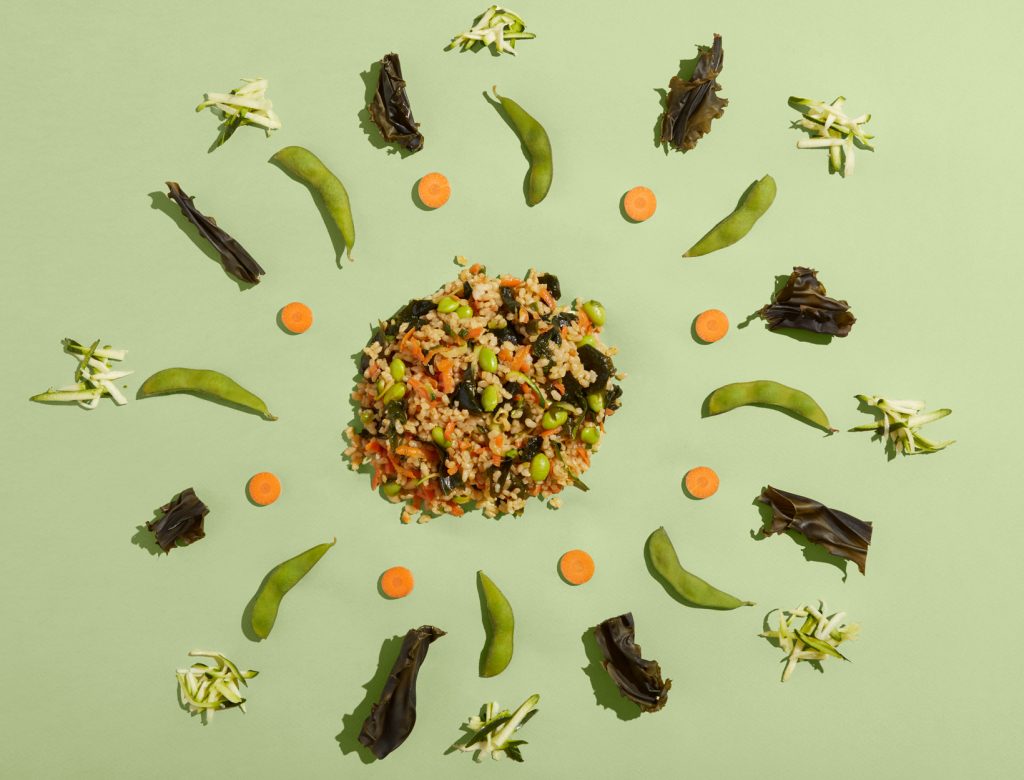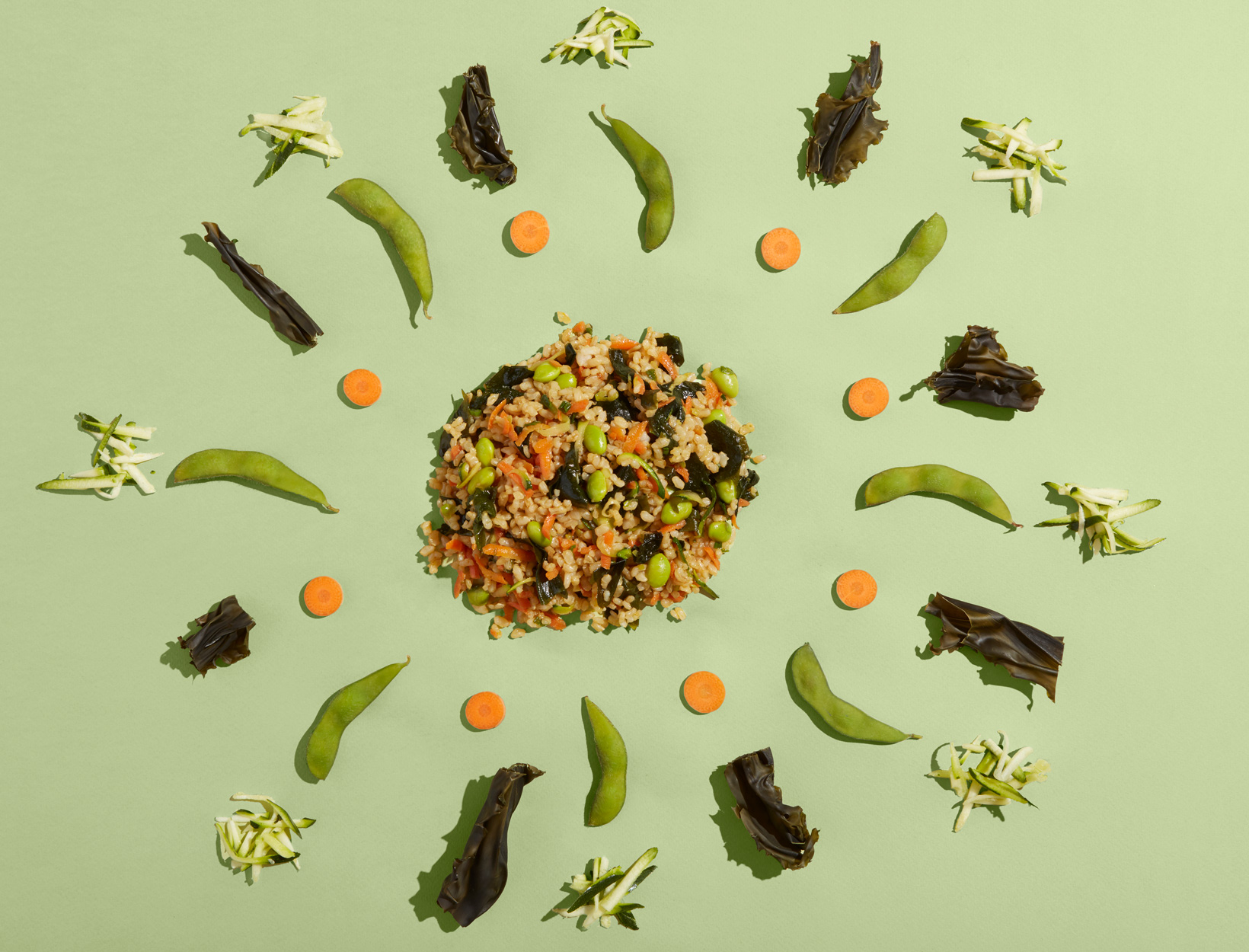 Wakame and Zucchini Fried Rice
Wakame (the seaweed found in miso soup) is rich in many vitamins and minerals. The addition of wakame and grated zucchini makes this a veggie-packed meal that even the pickiest of eaters will love.
1. Soak the wakame in a bowl of warm water. It will grow a lot, but it may take a minute.
2. While the wakame is rehydrating, combine the tamari, ginger, garlic, and sesame oil in a small bowl for the sauce and set aside.
3. Once the wakame is fully rehydrated, drain and pat dry with paper towels, removing any excess moisture. Transfer to a cutting board and chop finely.
4. In a wok, heat the olive oil over medium-high heat. Add the wakame, grated vegetables, and edamame. Cook for 3 minutes, stirring constantly. If it seems dry, add a little more oil. Add the scallions and brown rice and cook for another 2 minutes or so. Add the sauce and cook for another minute, stirring to ensure everything is well combined.
5. Serve with sesame seeds, if desired.
Originally featured in 3 Recipe Hacks to Get Kids to Eat Greens