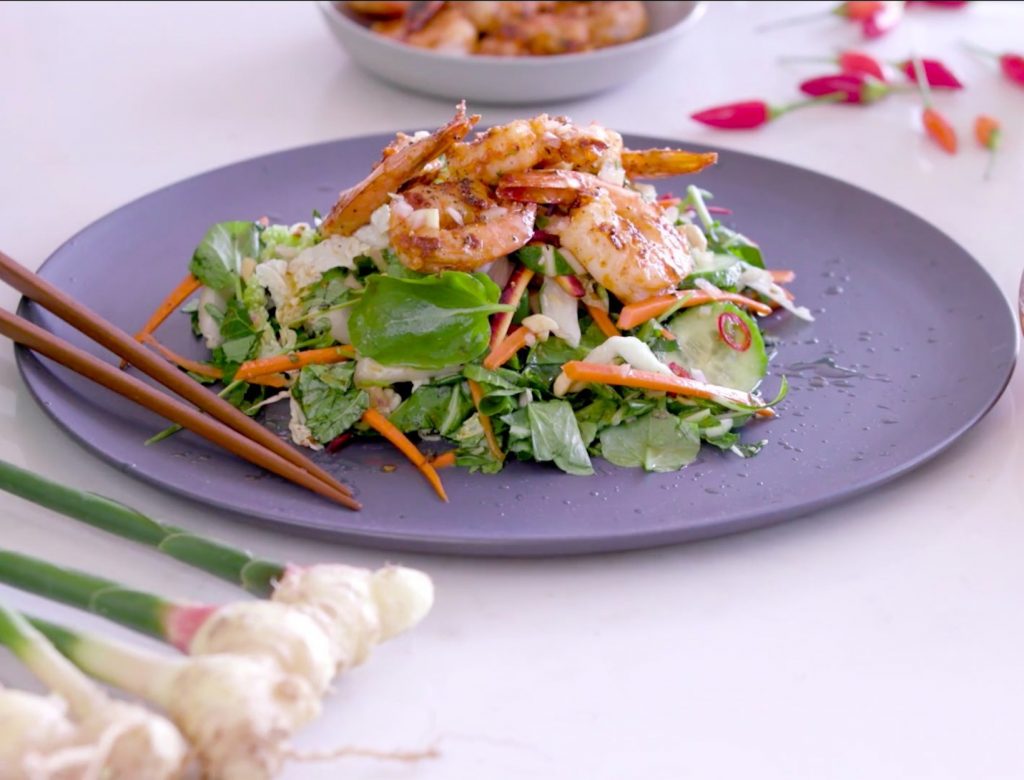 Vietnamese Salad
This healthy, quick salad has great crunch and lots of refreshing flavors. It's wonderful on its own and also takes well to simply prepared proteins; grilled fish, shrimp, chicken or tofu are great. This comes to us from one of our favorite home chefs, Lee Gross.
4 large bok choy leaves, rough bottoms discarded, stems cut into ¼" bias and leaves shredded
4 big leaves Napa cabbage, shredded
1 bunch watercress (discard thick stems), roughly chopped
1 large carrot, peeled and cut into matchsticks
the leaves from about 8 stems each basil, mint, cilantro, roughly chopped
½ small cucumber, thinly sliced on the bias
1 red Thai chili (or more…or less), thinly sliced
½ cup roasted, salted peanuts, roughly chopped
grilled fish, shrimp, tuna, chicken, or tofu for serving (optional)
Toss the bok choy, cabbage, watercress, carrot, herbs, cucumber, chili and ¼ cup of the peanuts together with enough dressing to coat. Serve sprinkled with the remaining peanuts and whatever protein you like.
Originally featured in The Perfect Vietnamese Lunch