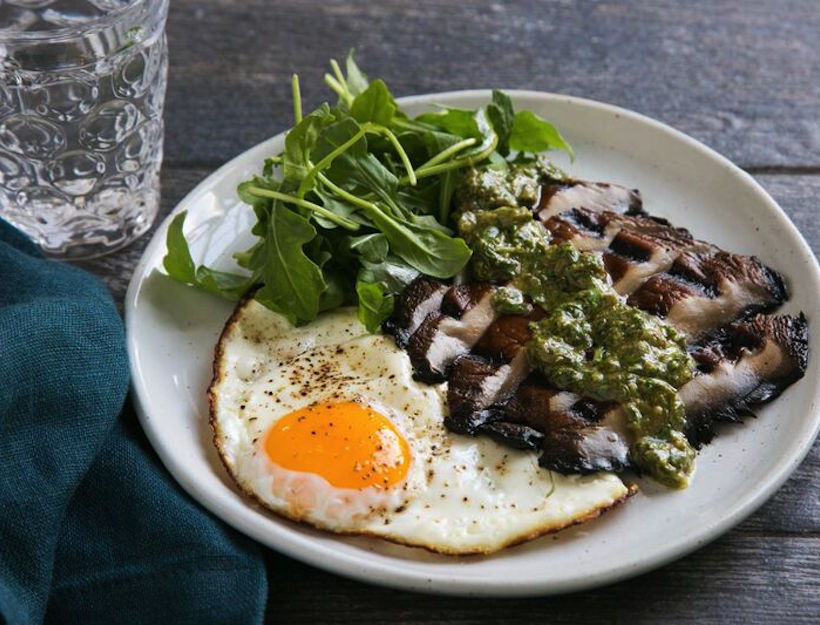 Vegetarian "Steak & Eggs"
A filling breakfast or simple lunch, meaty Portobello mushrooms are the perfect stand-in for steak.
1. Heat a grill pan over medium-high heat. Drizzle mushroom with olive oil on both sides and season generously with salt and pepper.
2. Cook mushroom until it has nice grill marks and is tender, about 7 minutes per side.
3. Meanwhile, fry the egg and dress arugula lightly with salt, lemon juice, and olive oil.
4. When the mushroom is cooked, slice and serve with fried egg, arugula, and salsa verde (if desired).
Originally featured in The Healing Power of Mushrooms