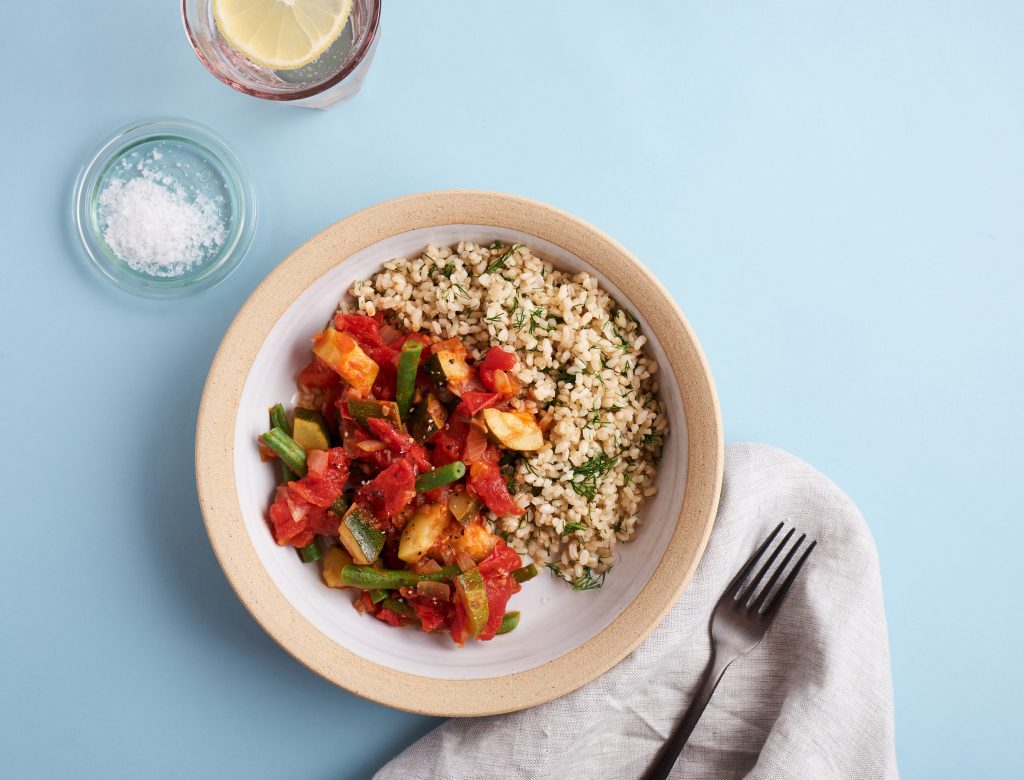 Vegetable Stew with Dill Rice
This stew and dill rice is a nod to Hannah Cheng's recent trip to Greece. It's fresh, bright, healthy, and easy and we think it'd be just as delish with other herbs like chives, parsley, cilantro or basil.
for the vegetable stew
1 box of crushed San Marzano tomatoes
3 cups of trimmed string beans, whatever is fresh from the farmer's market
1 pint of fresh tomatoes, your choice on the type and cut into bite-size pieces
1 yellow onion
1 large zucchini
Salt and pepper to taste
for the dill rice
1 handful of finely chopped fresh dill
3 cups of cooked white or brown rice
A small pat of butter to taste
Black pepper to taste
1. Finely chop and sautée the onion in olive oil until fragrant and mellow.
2. Add in the remaining ingredients. Cover and cook until vegetables are cooked to the consistency of your liking.
3. To make the rice, mix it all of the ingredients, putting in the dill right before serving.