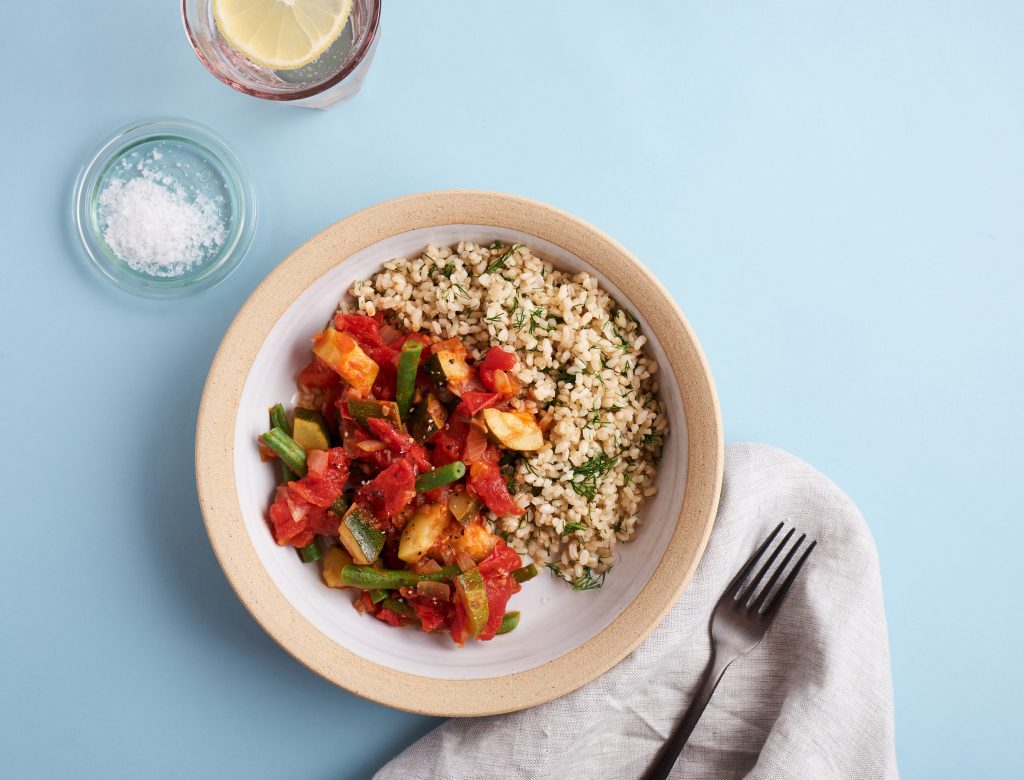 Vegetable Stew with Dill Rice
This stew and dill rice is a nod to Hannah Cheng's recent trip to Greece. It's fresh, bright, healthy, and easy and we think it'd be just as delish with other herbs like chives, parsley, cilantro or basil.
1. Finely chop and sautée the onion in olive oil until fragrant and mellow.
2. Add in the remaining ingredients. Cover and cook until vegetables are cooked to the consistency of your liking.
3. To make the rice, mix it all of the ingredients, putting in the dill right before serving.