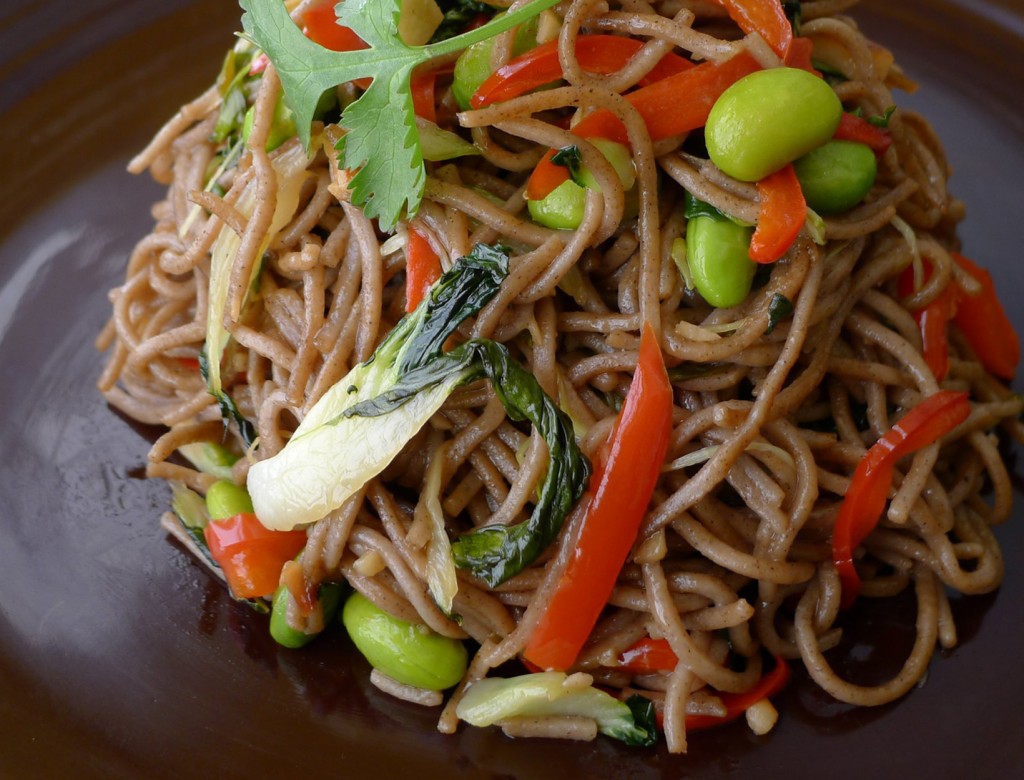 New York's Sylvia Center connects low-income kids to the power of cooking for themselves, eating well, problem solving, and team-building through hands-on cooking and farming experiences. These vegetable soba noodles, straight from the pages of Sylvia's Table cookbook, uses fresh veggies like bok choy and bean sprouts and is fun to make with littles.
1. Bring a large pot of water to a boil, drop in the noodles, and stir. Cook the noodles according to the package directions until just tender, about 10 minutes. Drain, rinse well under cold water, and drain again. Toss the noodles with 1 tablespoon of the oil and set aside.
2. Heat the remaining ⅓ cup oil in a wok or large sauté pan and add the ginger, garlic, and scallion and cook, stirring, for about 1 minute. Add the edamame, bok choy, bell pepper, and bean sprouts and stir fry until the vegetables begin to wilt. Add the noodles and toss to combine.
3. Add the oyster sauce and cook, stirring, until the noodles are heated through and the vegetables are tender. Finish with the light and dark soy sauce, sugar, and sesame oil and cook for 2 minutes more.