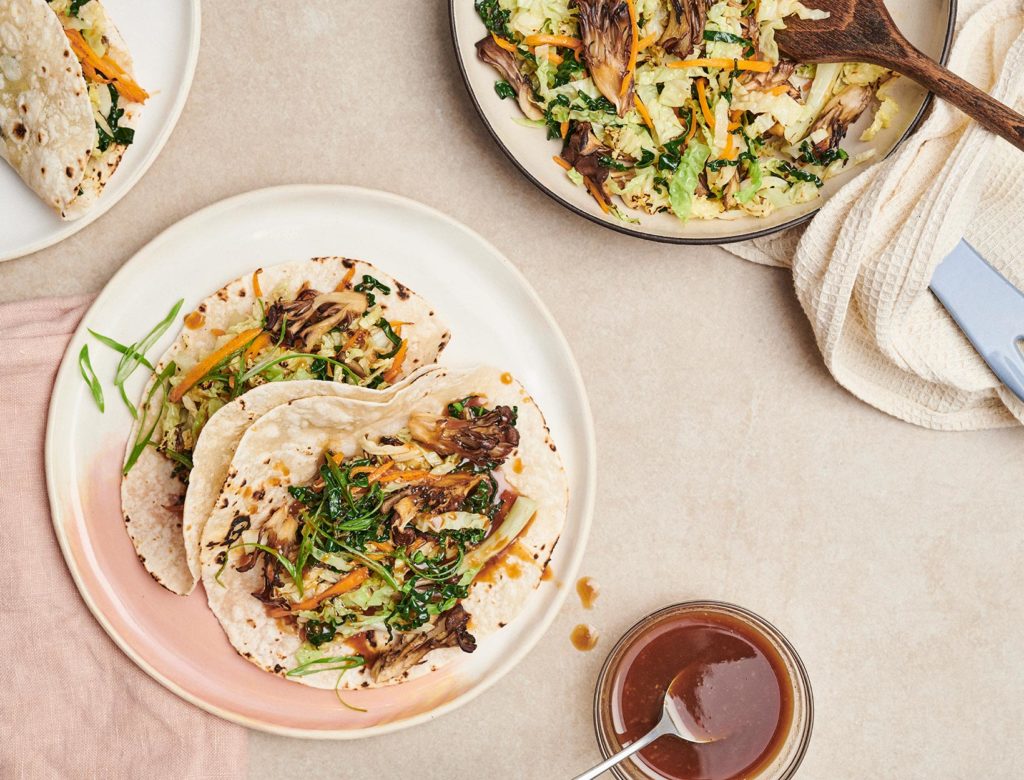 Ordering in is a good Friday night move, so naturally we had to do a takeout classic to close out the last night of detox. This veggie moo shu works for a couple of reasons: It uses up vegetables left over from earlier in the week, it comes together quickly, and it's easy to clean up.
1. First make the sauce: In a small bowl, whisk together the coconut aminos, miso, and garlic until smooth. Set aside.
2. In a wok or large skillet, heat a few tablespoons of sunflower-seed oil over high heat. Add the mushrooms to the pan and cook for about 5 minutes, stirring only a few times. Then add the cabbage, carrots, kale, sesame oil, and a pinch of salt. Stir occasionally to make sure everything is cooking evenly. Cook for 5 to 7 minutes, until there are some nicely charred spots—remove from heat before everything gets soggy or wilted.
3. Serve the veggie mix in warm grain-free tortillas and top with the sauce and sliced scallions.
Originally featured in The Annual 5-Day Detox