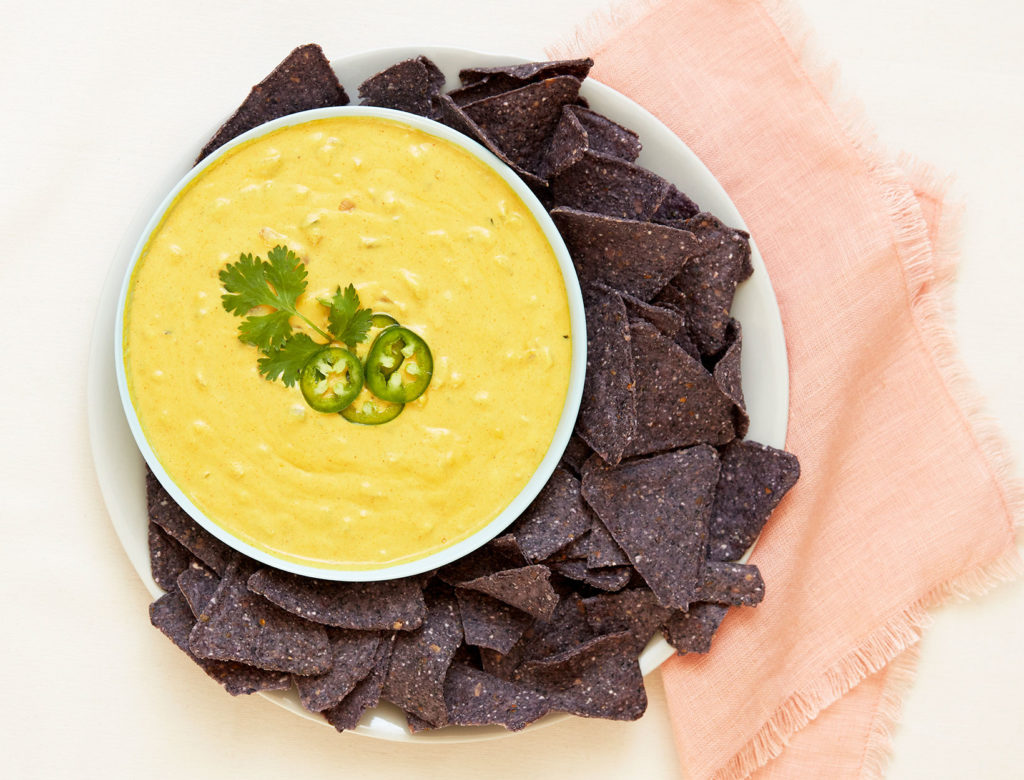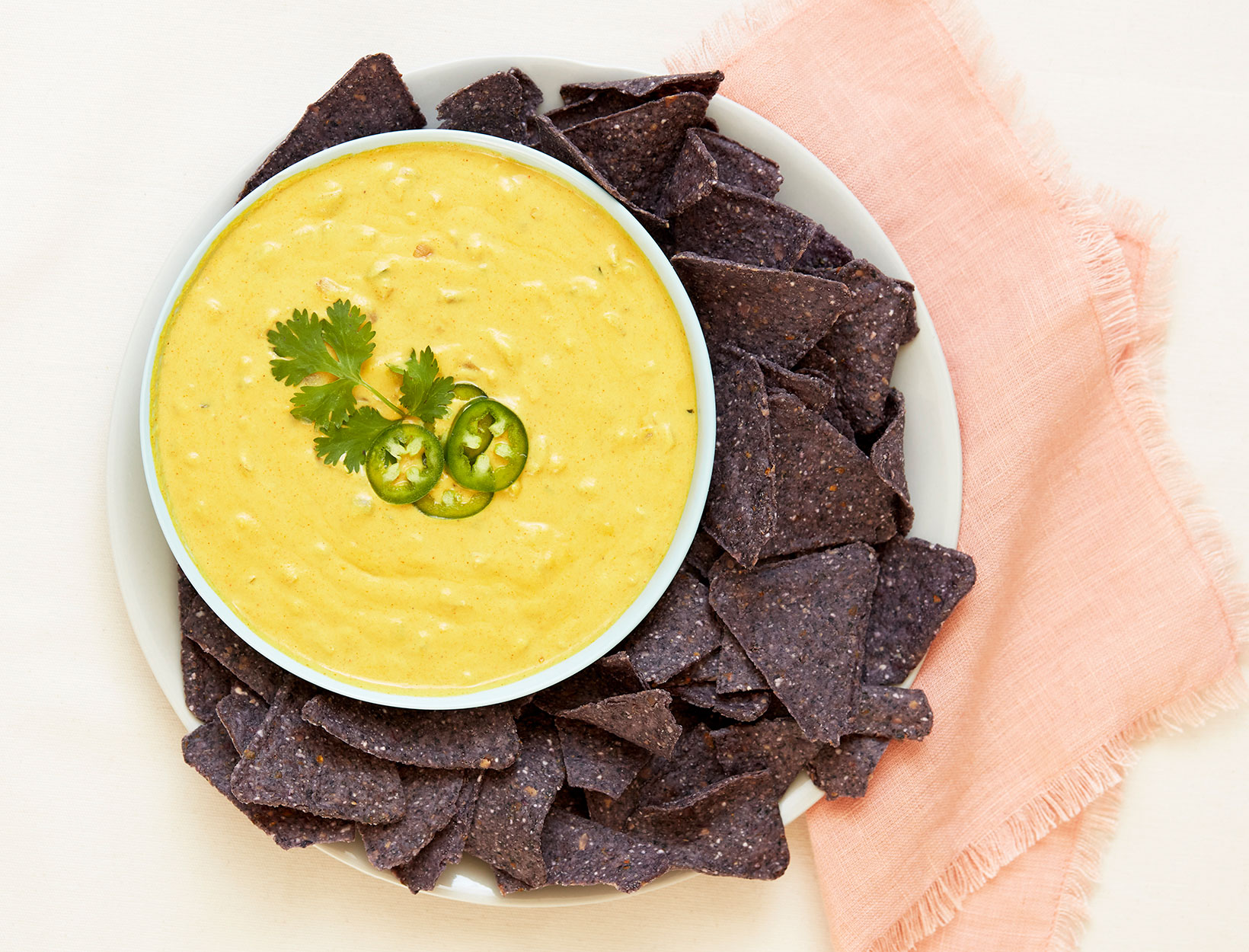 Faking cheese—both its flavor and texture—can be tough. This recipe does a really good job of capturing cheese's essence without any weird gums or additives. Enjoy it warm with tortilla chips or go fully loaded by adding salsa, guacamole, and cooked soyrizo on top just before serving.
1. First, combine the potatoes and carrots in a small saucepan and cover with water. Bring to a boil over high heat. Cook until fork-tender, about 30 minutes.
2. While the potatoes and carrots cook, cover the raw cashews in boiling water and let sit for about 30 minutes.
3. While the cashews soak, cook the onion mixture: Heat the olive oil over medium heat, then add the onion, garlic, and jalapeño. Once they're fragrant and translucent (about 7 minutes of cooking), add the spices and chilies and let cook for another 5 minutes. Turn off the heat and set aside.
4. Once the potatoes and carrots are cooked and the cashews have finished soaking, drain everything and add to a powerful blender. Add the miso and nutritional yeast, and blend on low to combine, slowly adding water as needed. (About ¾ of a cup should do, but add more or less as needed. It's easier to thin it out than thicken to it back up.) Once things start moving along in the blender, you can turn the speed up to high and blitz until the mixture is completely creamy and smooth. You're looking for a thick, nacho-cheese-y texture.
5. Add the cheese mixture to the onion mixture, turn the heat on, and bring it to a gentle simmer. Taste and adjust for seasoning (with salt and cayenne). Serve warm with chips.
Originally featured in 3 Totally Vegan Comfort Food Recipes