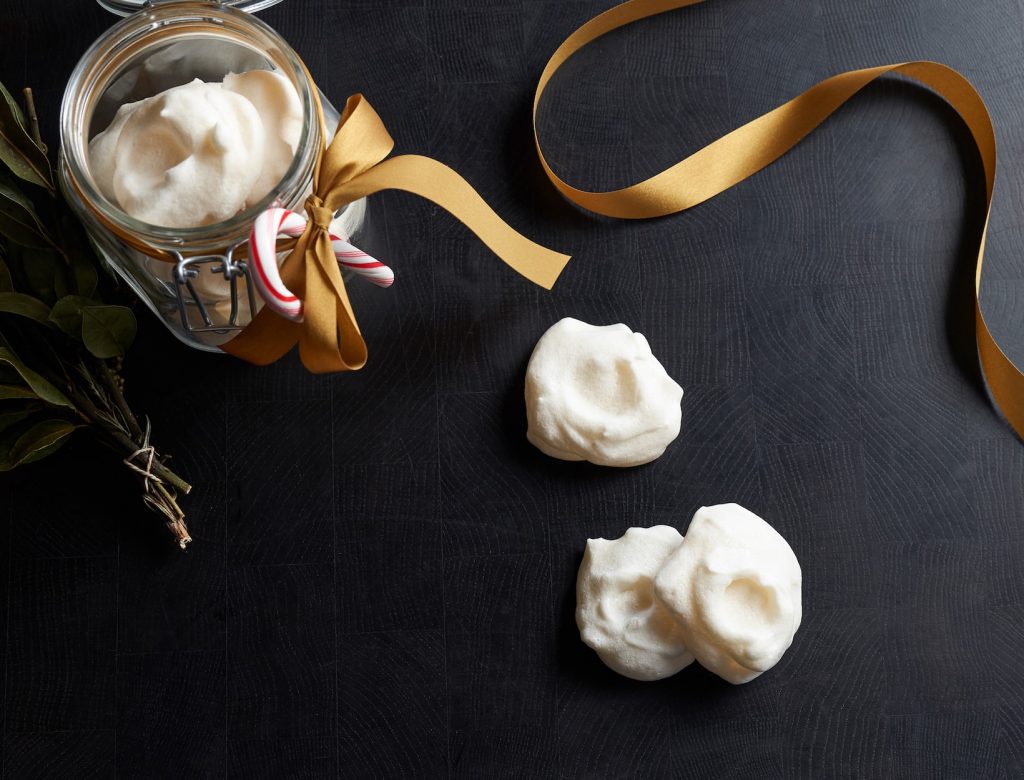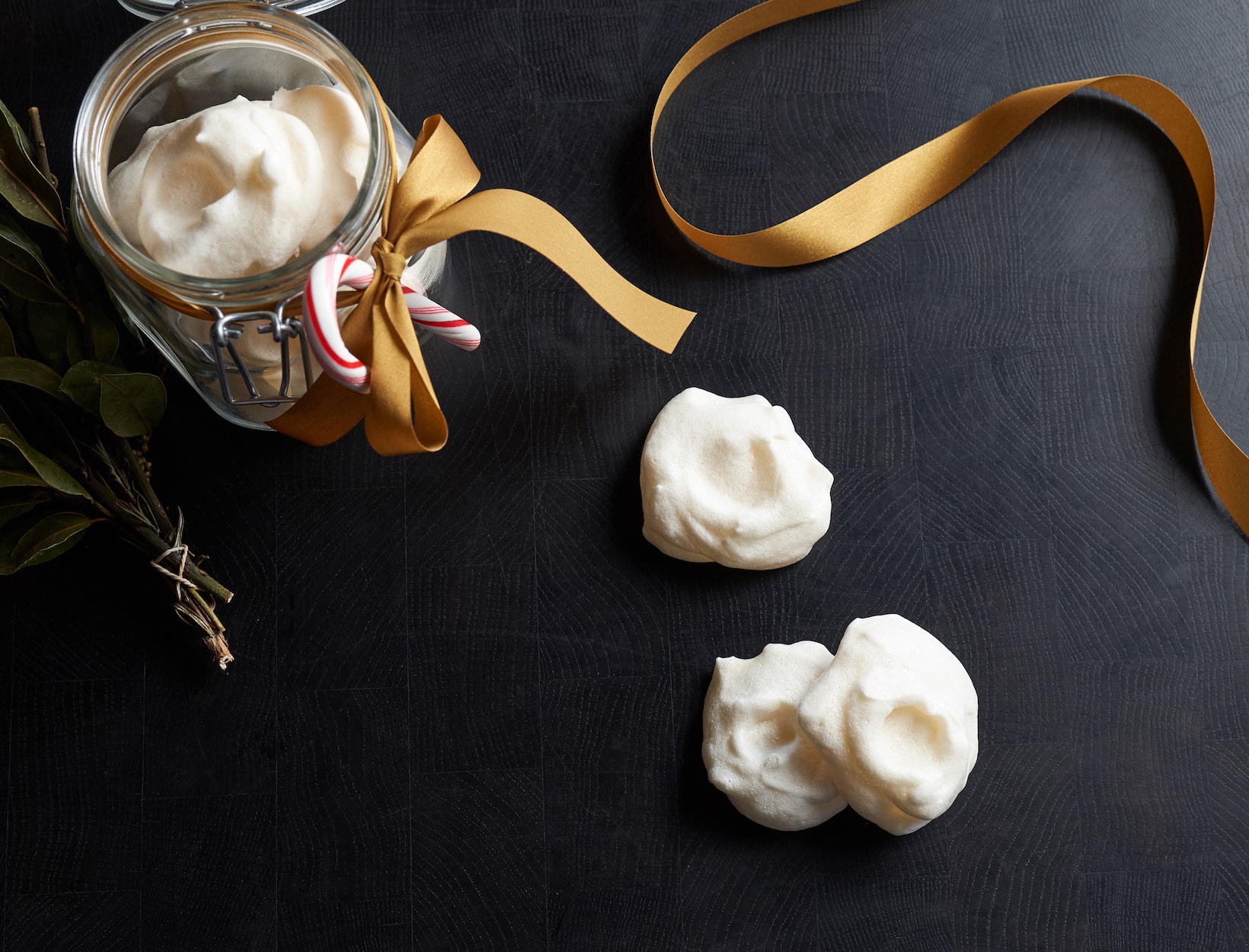 Vegan Peppermint Meringues
If you haven't heard of aquafaba, prepare to have your mind blown. When whipped, aquafaba (also known as the water from a can of chickpeas) perfectly mimics the texture of egg whites, making it the ideal base for a vegan meringue. These are crunchy, sweet, and just pepperminty enough.
1. Preheat the oven to 200°F.
2. Pour the chickpea water into a stand mixer fitted with the whisk attachment. Add the cream of tartar and beat on the highest setting until the mixture is very stiff (it should fill up the inside of the whisk and not move when turned upside down); this could take anywhere from 10 to 20 minutes, depending on how powerful your mixer is.
3. With the mixer still going, add the sugar 1 tablespoon at a time, mixing well after each addition. Turn off the mixer and fold in the peppermint extract.
4. Spoon heaping tablespoons of the mixture onto a parchment-lined baking sheet (you can also pipe them—just be sure not to deflate the air).
5. Place in the preheated oven and cook for 2 hours. Turn off the oven and let the meringues cool completely inside.
6. Eat immediately or place in an airtight container and store for a few days.