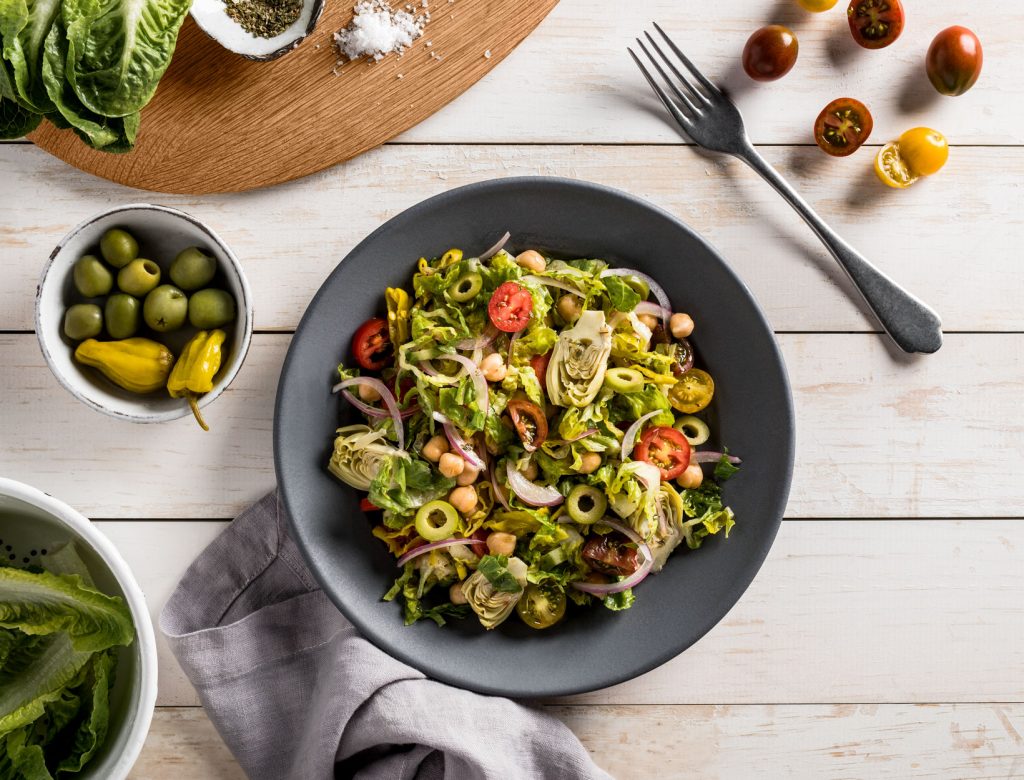 This vegan salad does require some chopping, but since there's no cooking involved, it comes together quickly. To turn this into more of a classic LA chop, you can doctor it up with grilled chicken or sliced salami and cheese.
1. Combine the first 8 ingredients in a bowl.
2. Drizzle with vinegar and olive oil and season with salt and pepper just before serving.