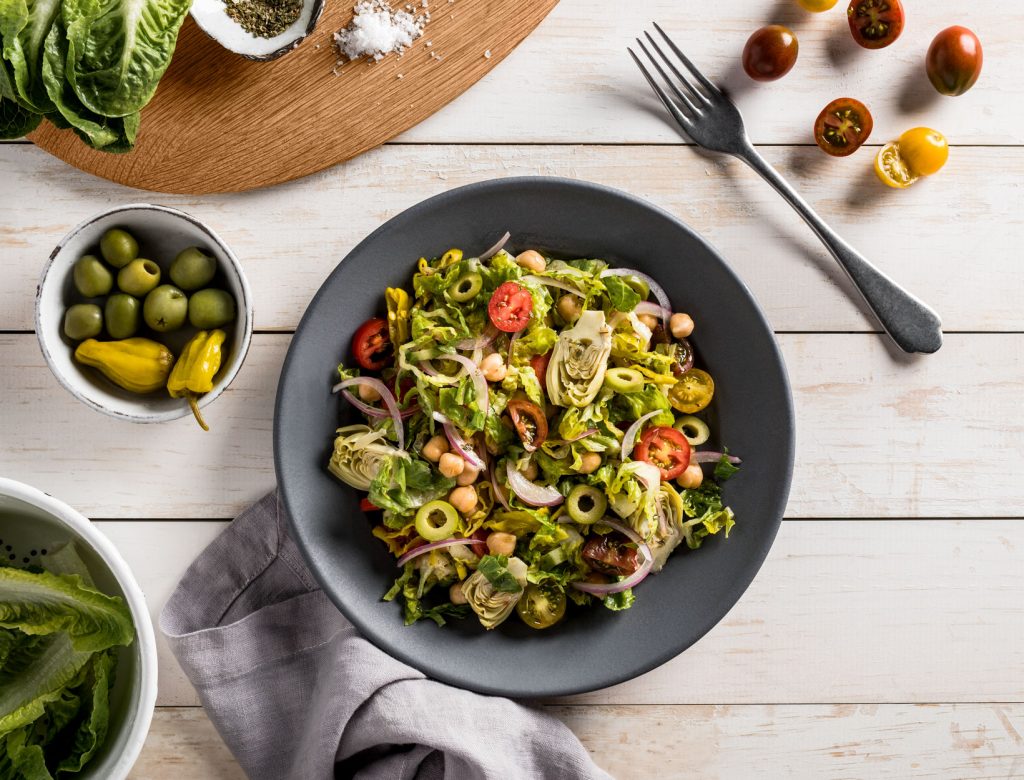 Vegan Chopped Salad
This vegan salad does require some chopping, but since there's no cooking involved, it comes together quickly. To turn this into more of a classic LA chop, you can doctor it up with grilled chicken or sliced salami and cheese.
1 cup very finely chopped romaine
1 tablespoon finely diced red onion
2 tablespoons chopped marinated artichoke hearts
2 tablespoons chopped pepperoncini
2 tablespoons chopped pitted Castelvetrano olives
¼ cup canned chickpeas, drained and rinsed
¼ cup chopped cherry tomatoes
¼ teaspoon dried oregano
1½ tablespoons red wine vinegar
2 tablespoons olive oil
salt and pepper to taste
1. Combine the first 8 ingredients in a bowl.
2. Drizzle with vinegar and olive oil and season with salt and pepper just before serving.