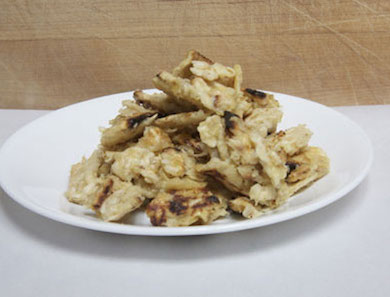 Uncle Morty's Gourmet Matzos Brei
Steven Spielberg lent us his favorite Matzos Brei recipe.
First crumble but don't emulsify a box of unsalted matzos (Streit's Matzos—in business since 1925). Marinate the matzo until soft in whole milk. Draw the milk—it can be reused but not in breakfast cereal because the kids hate that. In a separate bowl, scramble 5 eggs. Meanwhile, sauté a yellow onion, finely chopped, in a little oil or butter if you aren't of a mind to have your matzos brei with jelly. Add the cooked onions to the eggs. Add the eggs and onions to the soft matzos. Toss these ingredients about and pour into a frying pan with a generous amount of butter. Turn often until golden brown. You want the matzo to still be moist when served so don't overfry! Add salt (or better yet, truffle salt if you're feeling decadent) and pepper. Serve it up hot.
Originally featured in Kosher For Passover