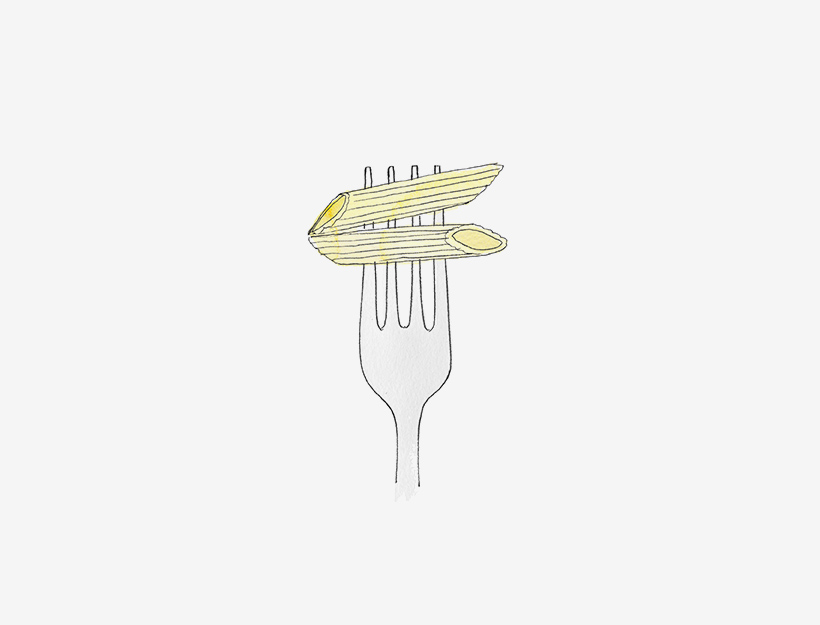 For more than 25 years, Ed Behr has edited The Art of Eating, a truly intellectual and enjoyable journal on food and everything that goes with. He has travelled the world trolling for the best artisanal ingredients, meeting the most knowledgeable, but often unknown, cooks, and supplying readers with their best recipes. We are big fans of his beautifully presented magazines and now we're glad to have the compendium of recipes edited into this book.
TO MAKE THE BÉCHAMEL:
Melt the butter in a large, thick-bottomed saucepan, stir in the flour, and cook and stir the mixture for 1 minute. Add the cold milk all at once and immediately whisk the combination smooth, covering the entire bottom of the pan. Stir continuously, switching to a wooden spatula or spoon and still covering the whole bottom, until the mixture thickens and starts to bubble. Lower the heat, and add the bay leaf, ham, and the onion stuck with the cloves. Cook at a steady low bubble for at least 30 minutes, stirring occasionally across the whole bottom of the pan. Place a heat diffuser beneath the pan if necessary to keep the sauce at a bare bubble and prevent sticking and browning. Remove the bay leaf, ham, onion, and cloves. Taste and season well with salt, enough to season the vegetable, too; grind in pepper and add a few gratings of nutmeg, just enough to detect. If necessary, thin the béchamel with milk to an easily pourable consistency, whisking it together—a slightly lumpy consistency will make no difference in the end.
TO ASSEMBLE THE GRATIN:
Heat the oven to 350° F (175° C). Butter well a baking dish, an 8-by-12-inch (20-by-30-cm) oval or equivalent. Arrange half the turnips in one layer and pour half the béchamel over them. Arrange the rest of the turnips in an even layer and add the rest of the béchamel, so as to cover all the turnips. Bake until a knife or fork shows the turnips in the center are soft, about 1 hour. Take the dish from the oven, sprinkle breadcrumbs over the surface, and distribute over them a generous number of thin shavings of butter (more easily shaved from a cold stick). Brown the surface under the broiler, watching and taking care that the dish is far enough from the source that the crumbs don't blacken. Serves 4 to 6 as a side dish.
Originally featured in The Thanksgiving Lowdown