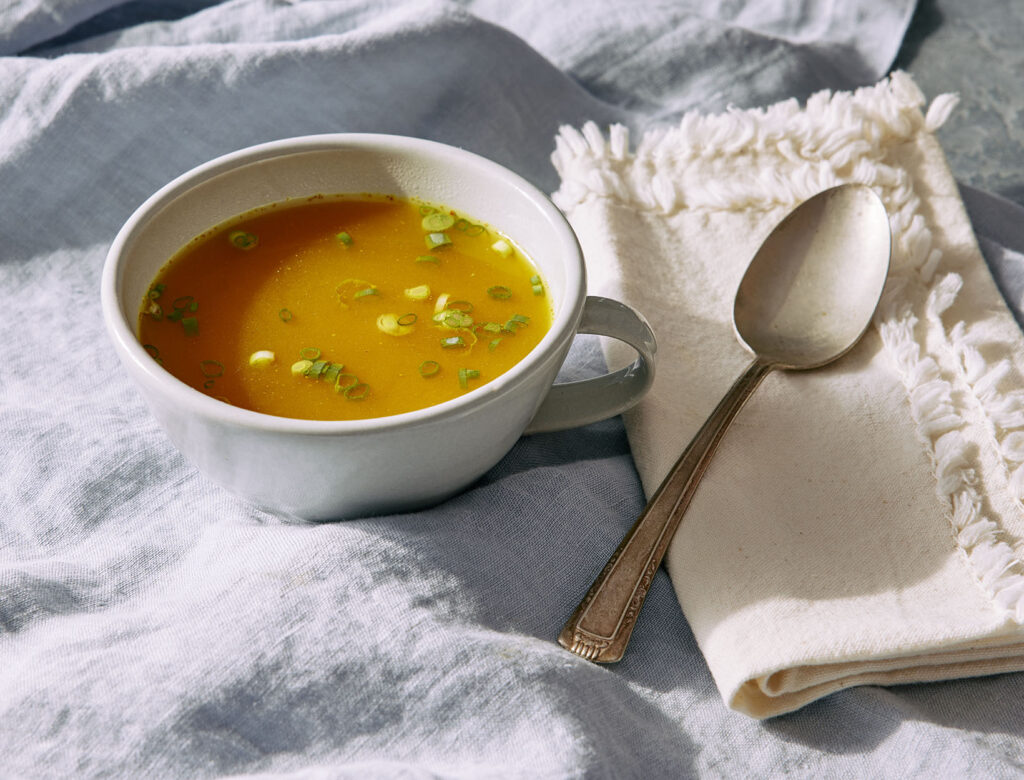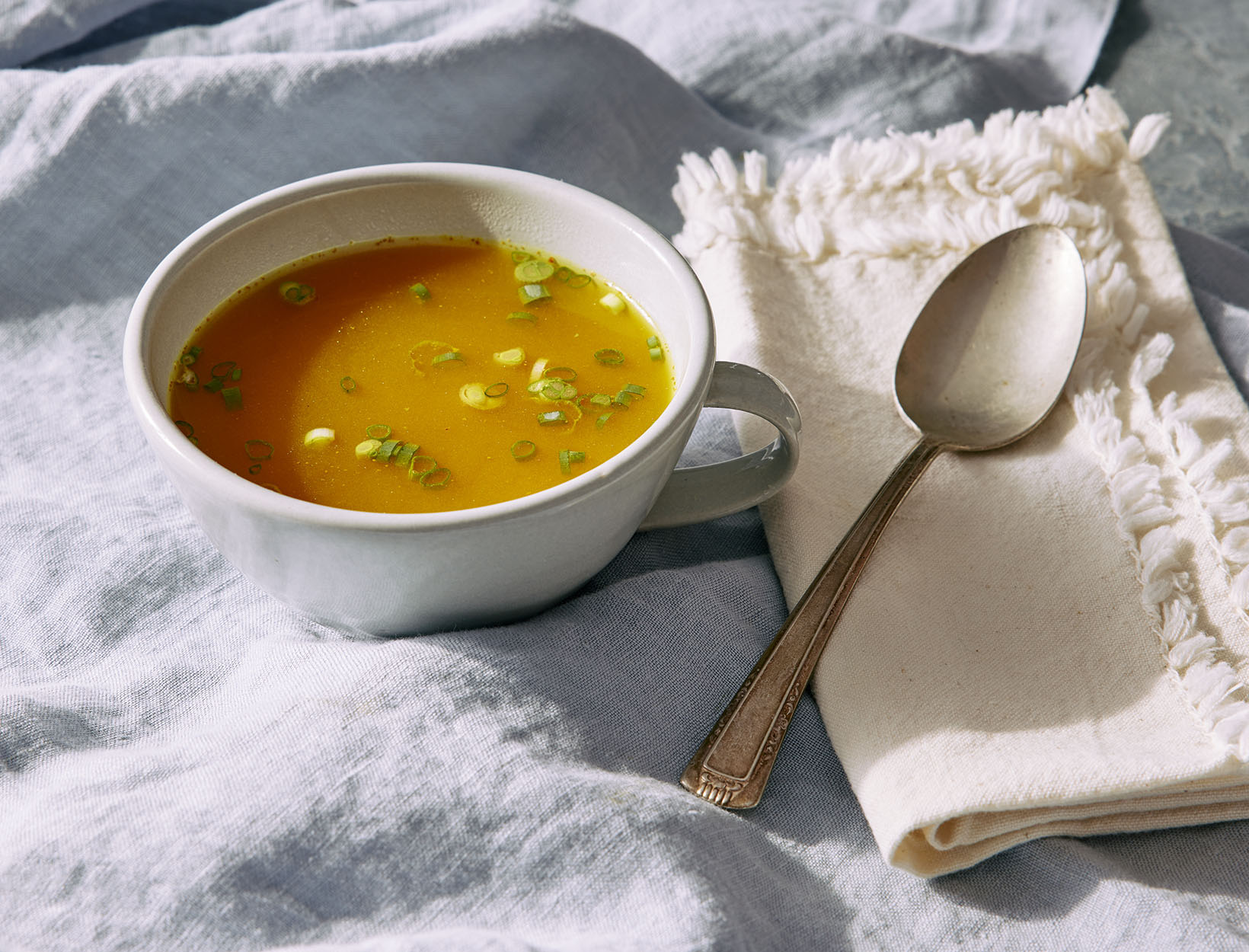 Turmeric-Spiced Bone Broth and Scallions
If you aren't in the goop Kitchen delivery area, here's how to mimic the bone broth on the menu at home. The trick is getting really great-quality turmeric powder. This broth is meant to help replace your morning cup of coffee and brings with it the benefits of collagen.
1. Place the broth, turmeric, and salt in a pot and bring to a boil to dissolve the turmeric and salt.
2. Divide between 2 mugs and garnish with green onions.
Originally featured in The Annual New Year Detox: 2023 Edition