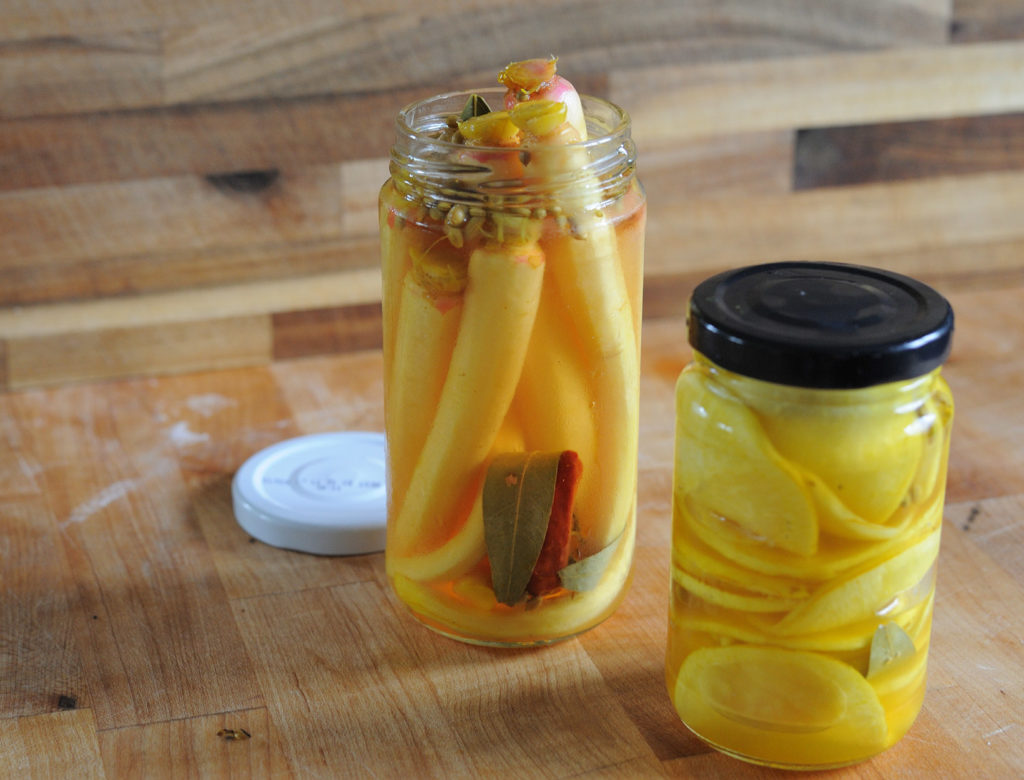 Turmeric Pickled Turnips
A quick-pickled veg always adds a ton of dynamic flavor to sandwiches, salads, cheese boards—you name it. Plus, it's a way to use up extra produce before it goes bad. This brine works well with carrots, onions, radishes, and zucchini, too.
1 tablespoon ground turmeric
2 tablespoons kosher salt
2 tablespoons sugar
8 cloves garlic, smashed
4 dried de arbol chilies
1 teaspoon black peppercorns
4 bay leaves
1 tablespoon coriander seeds
1½ cups water
2 cups apple cider vinegar
2 pounds Japanese turnips, thinly sliced or whole if thin
1. Combine all the spices and warm water in a pitcher or large measuring cup. Stir well until the sugar and salt are dissolved. Then add the vinegar.
2. Pack the turnips into jars and pour the brine over the top to fill. Let sit at room temperature for a few hours, then pop in the fridge. They'll be ready to eat as soon as they've cooled, but they'll be more intense after a couple days.
Originally featured in Recipes and Strategies to Make the Most of a CSA Box or Any Vegetable Haul