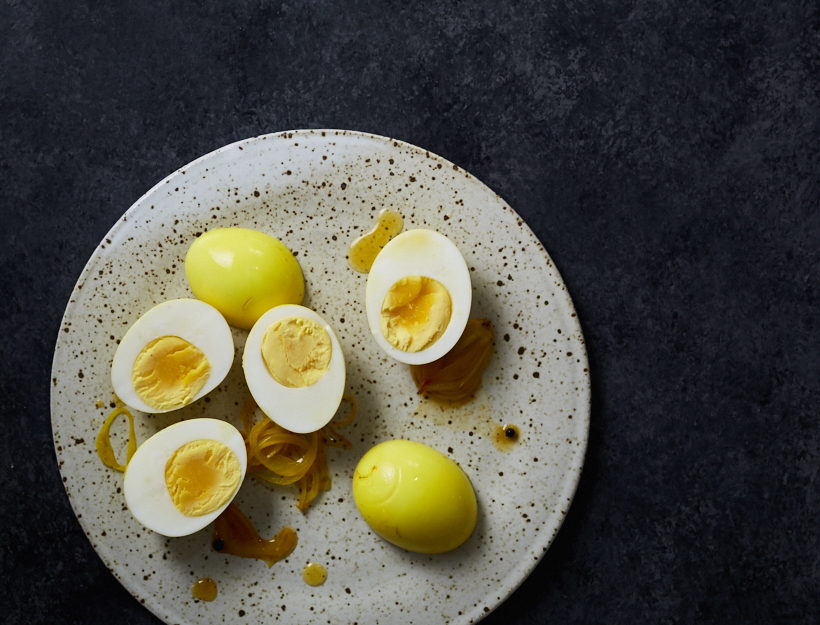 The richness of eggs and the bright acidity of vinegar make them a delicious, albeit unlikely match. These pretty little eggs are perfect for salads, grain bowls, or even on their own as a quick protein-filled snack.
1. Combine the first 7 ingredients in a large bowl.
2. Warm the vinegar and water in a small pot until just simmering. Pour the warm liquid over the bowl of pickling ingredients and let the mixture come back down to room temp.
3. Once room temp, add the eggs to the brine and let them "pickle" in the fridge for at least a hour and up to a few days.