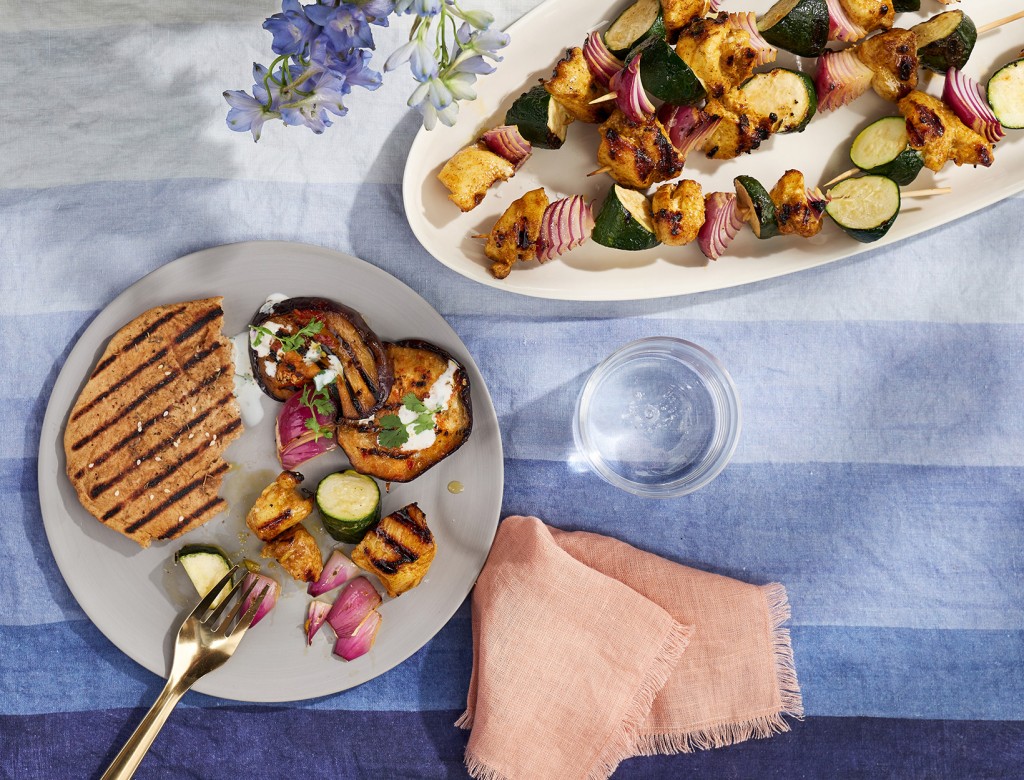 Turmeric Chicken Kebabs
These super flavorful chicken and veggie skewers are always a crowd-pleaser.
4 cloves garlic, grated
1 preserved lemon, flesh removed and finely chopped
½ teaspoon ground cumin
¼ teaspoon ground cinnamon
⅛ teaspoon ground allspice
¾ teaspoon ground turmeric
½ teaspoon ground paprika
3 tablespoons olive oil
2 boneless skinless chicken breasts (about 1½ pounds), cut into 1-inch pieces
1 small red onion, cut into 1-inch chunks
3 zucchini, cut into 1-inch rounds
10 wooden or metal skewers
1. Combine the first 8 ingredients in a bowl. Add the chicken pieces and let marinate for at least 1 hour.
2. While the chicken marinates, soak your wooden skewers in water (so they don't burn on the grill).
3. To assemble, alternate pieces of chicken, zucchini, and onion on the skewers. Drizzle with a little more olive oil and sprinkle on some salt, then grill over medium-high heat until everything is lightly charred and the chicken is cooked through (about 10 minutes).
Originally featured in Middle Eastern–Inspired Recipes to Grill All Summer Long