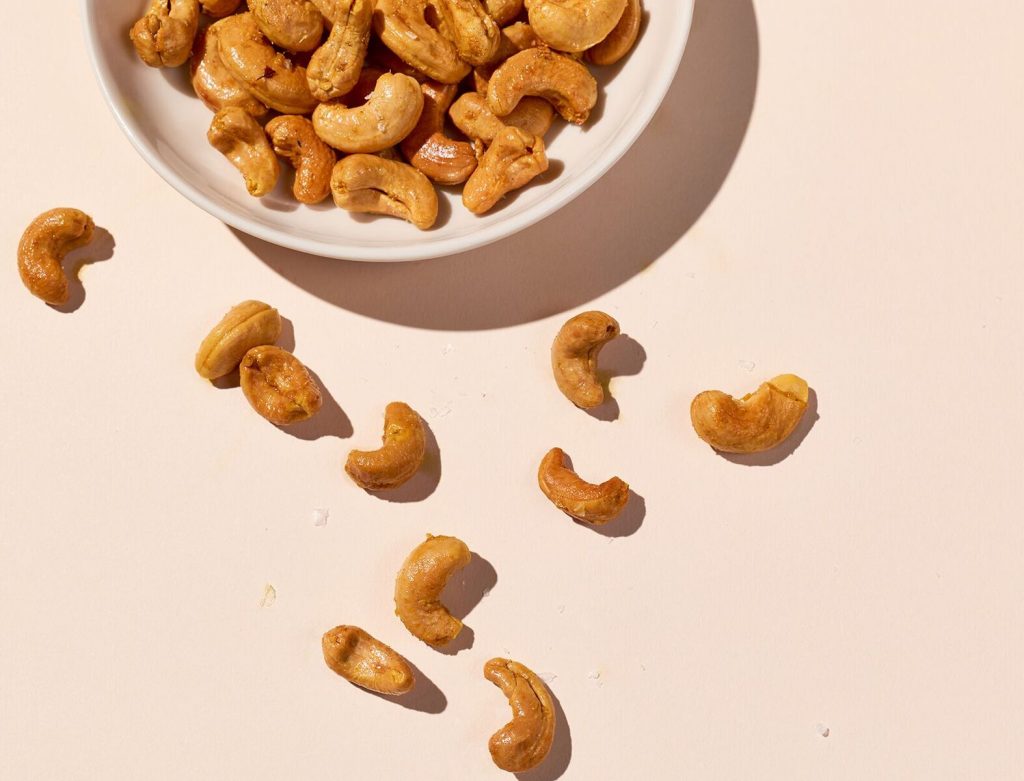 Turmeric Cashews
These cashews, which are full of good fat and inflammation-fighting turmeric, make the perfect afternoon snack.
¼ teaspoon kosher salt
freshly cracked black pepper, to taste
½ teaspoon ground turmeric
1 teaspoon grated fresh ginger
2 tablespoons melted coconut oil
1 cup raw cashews
1. Preheat the oven to 350°F.
2. In a medium-size bowl combine salt, pepper, turmeric, ginger, and coconut oil and whisk together to combine. Add the cashews and mix until fully coated.
3. Spread the cashews evenly on a parchment-lined baking sheet and bake in the oven for 15 to 20 minutes. Remove from the oven and let cool for 5 to 10 minutes.
Originally featured in The Annual goop Detox 2018