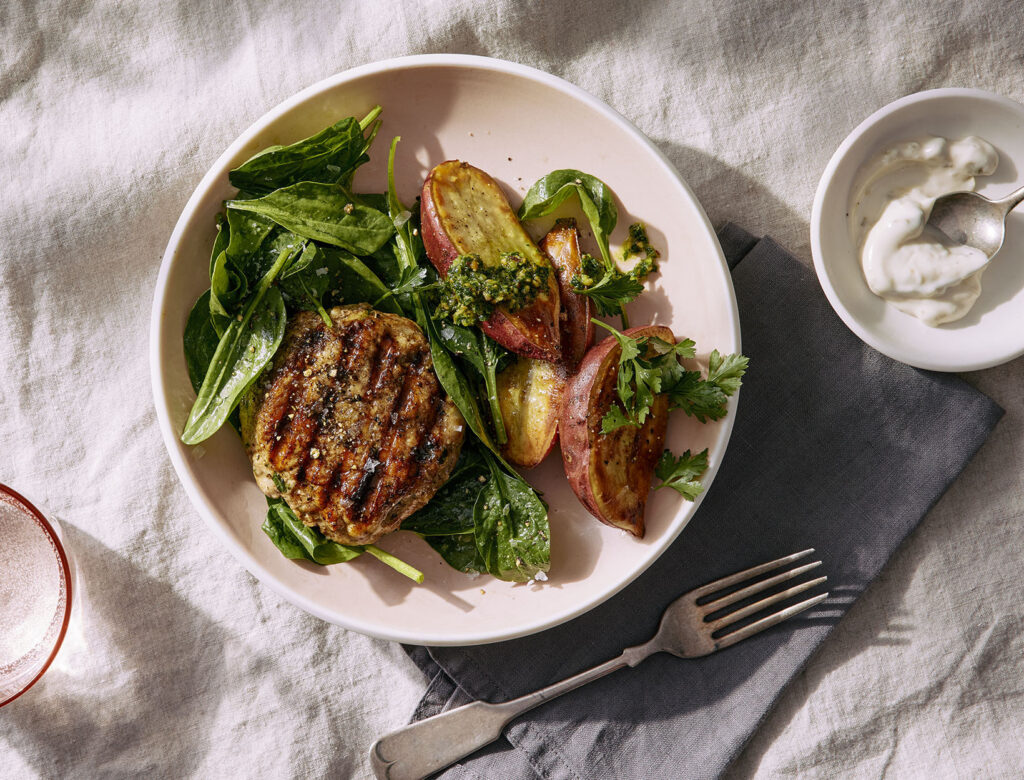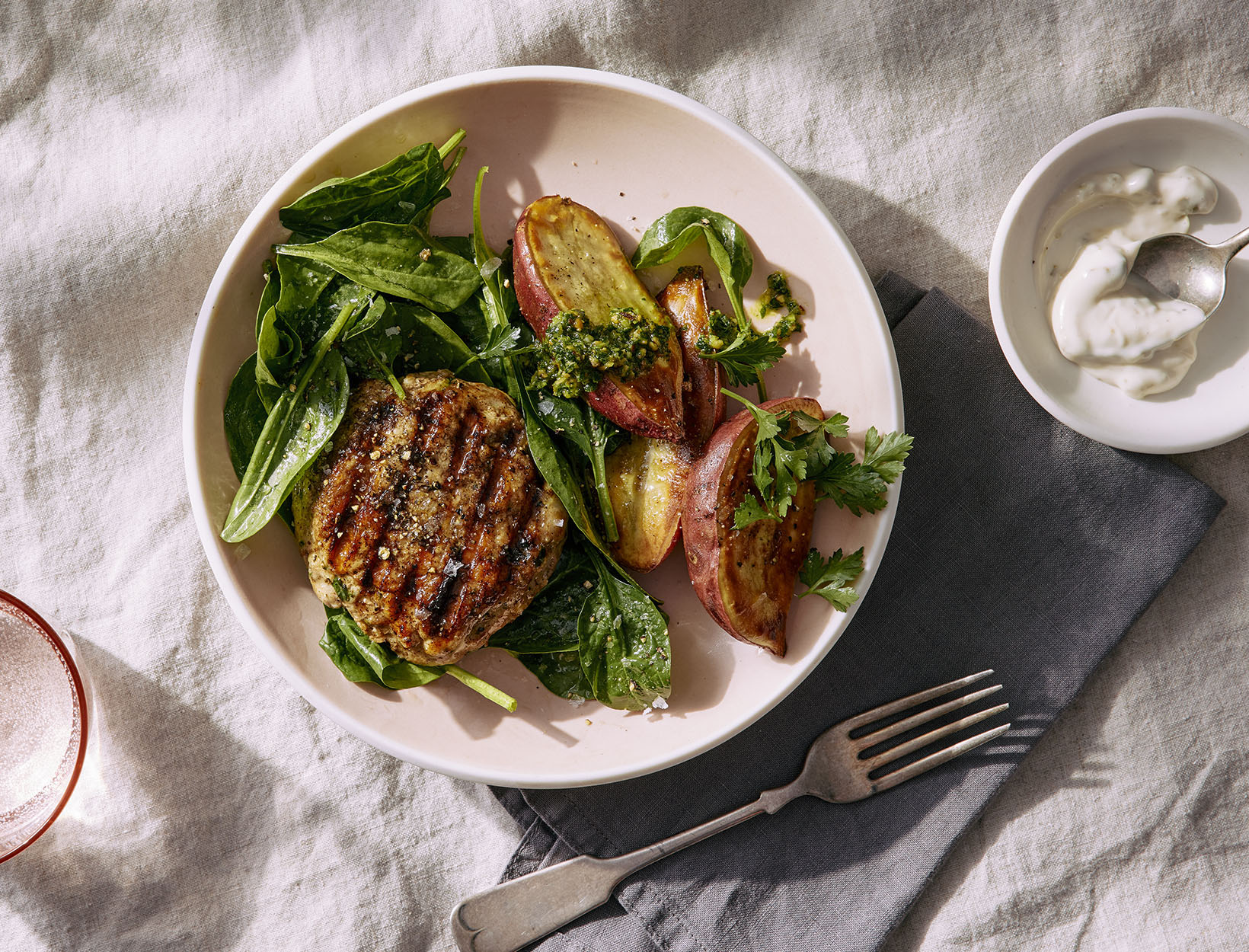 Turkey and Zucchini Burgers with Roasted Sweet Potatoes and Parsley Pesto
This is a bright and light twist on the turkey burger. The zucchini adds great moisture to your burger so it doesn't dry out when you're cooking, as turkey burgers tend to do. This parsley pesto is dairy-free (to keep it detox-friendly), but it still gives you all the beloved flavors of a traditional pesto. You could go with basil for the pesto, but we like the herbaceousness of parsley paired with the sweet potatoes and turkey.
1. Make the lemon-caper aioli by mixing all the aioli ingredients together. (This can be made ahead and stored in the refrigerator until ready to use—it'll keep for up to 1 week.)
2. To make the parsley pesto, place all the ingredients except the olive oil in a food processor. Blend until finely chopped. While the machine is still running, stream in the oil. Stop and add more seasoning to taste. (This can also be made ahead and stored in the refrigerator—it will keep for up to 3 days.)
3. Prepare the turkey burgers: Start by mixing all the ingredients together in a bowl. Divide into 4 even balls and shape into burgers. Set aside until ready to cook.
4. Preheat your oven to 425°F.
5. Scrub the sweet potatoes and cut in half lengthwise.
6. In a mixing bowl, toss the sweet potatoes halves with the olive oil, salt, and pepper.
7. Place the sweet potatoes on a sheet tray and bake until tender. Depending on how big your sweet potatoes are, it may take 15 to 25 minutes. Stick a knife in the center to see if they're tender before removing.
8. While the sweet potatoes are baking, preheat a grill pan over medium-high heat. Brush the pan with a little olive oil, then add the patties and cook them for a few minutes on each side.
9. To assemble, divide the spinach among 4 plates. Place a hot turkey burger on top of the spinach so it quickly wilts it. Place half a sweet potato (or two halves, depending on the size) next to the spinach and top with the parsley pesto. Serve with the lemon-caper aioli on the side.
Originally featured in The Annual New Year Detox: 2023 Edition