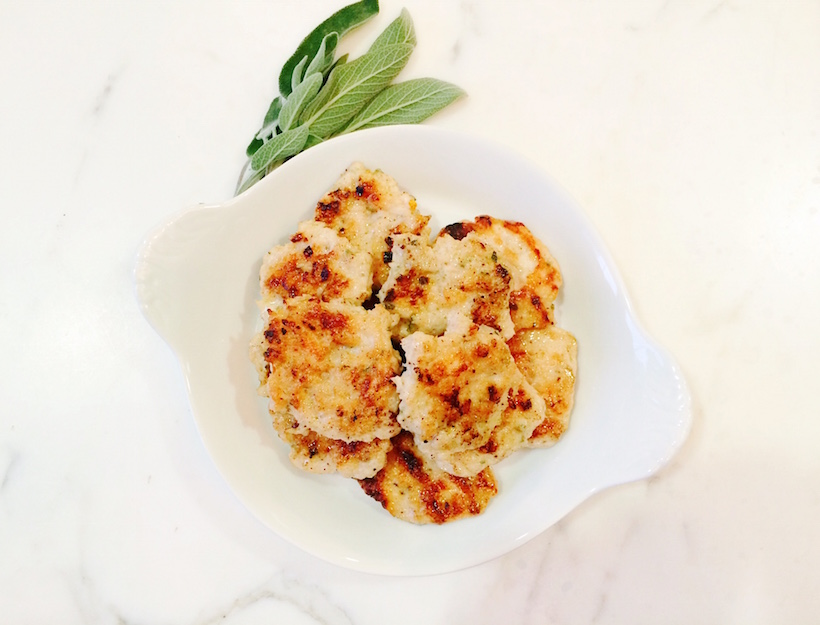 Turkey Sausage Patties
Sausage patties are one of the easiest things to make and so much healthier and tastier than the scary processed options.
1 teaspoon fennel seeds
pinch of hot chili flakes
pinch of cayenne pepper
pinch of herbs de Provençe salt
1/2 teaspoon coarse sea salt
1/4 teaspoon freshly ground black pepper
1 teaspoon finely chopped fresh sage
1/2 pound ground turkey
2 teaspoons real Vermont maple syrup
2 tablespoons olive oil
1. Using a mortar and pestle or mini food processor, bash the fennel seeds, chili, cayenne, salts and black pepper together.
2. Combine this spice mixture with the sage, turkey and maple syrup in a bowl until thoroughly combined.
3. Form the mixture into 12 small, thin patties.
4. Heat the olive oil in a large nonstick pan over medium-high heat. Cook the sausages for about a minute and a half on each side, pressing down with your spatula to really brown them and keep them thin.
Serve warm.
Originally featured in Holiday Recipes