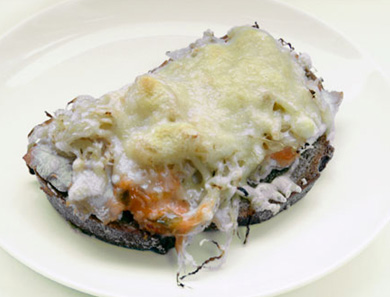 Not your grandpa's Reuben. Substitute leftover turkey for the pastrami and you have a heavenly slice of old New York.
1. Mix all the dressing ingredients together.
2. Preheat the broiler.
3. Pile a bunch of turkey on the rye bread. Drizzle with as much dressing as you dare. Cover with a layer of sauerkraut and then a layer of Swiss cheese. Broil until cheese is melted and a bit browned.
Originally featured in Leftover Turkey Revamped