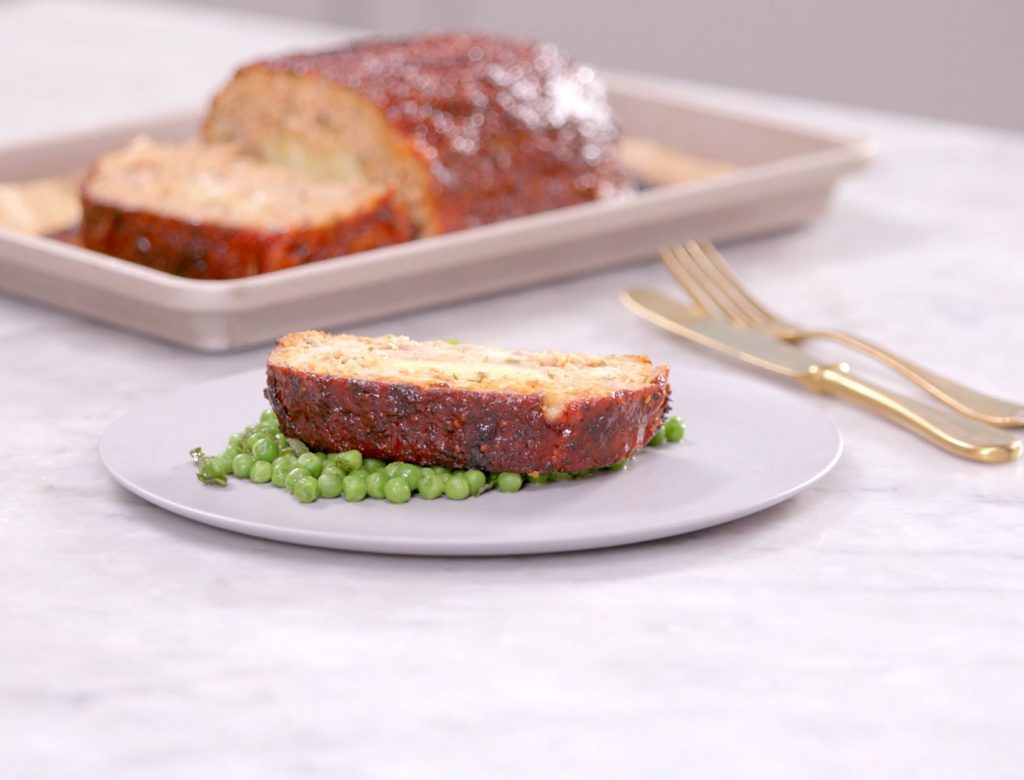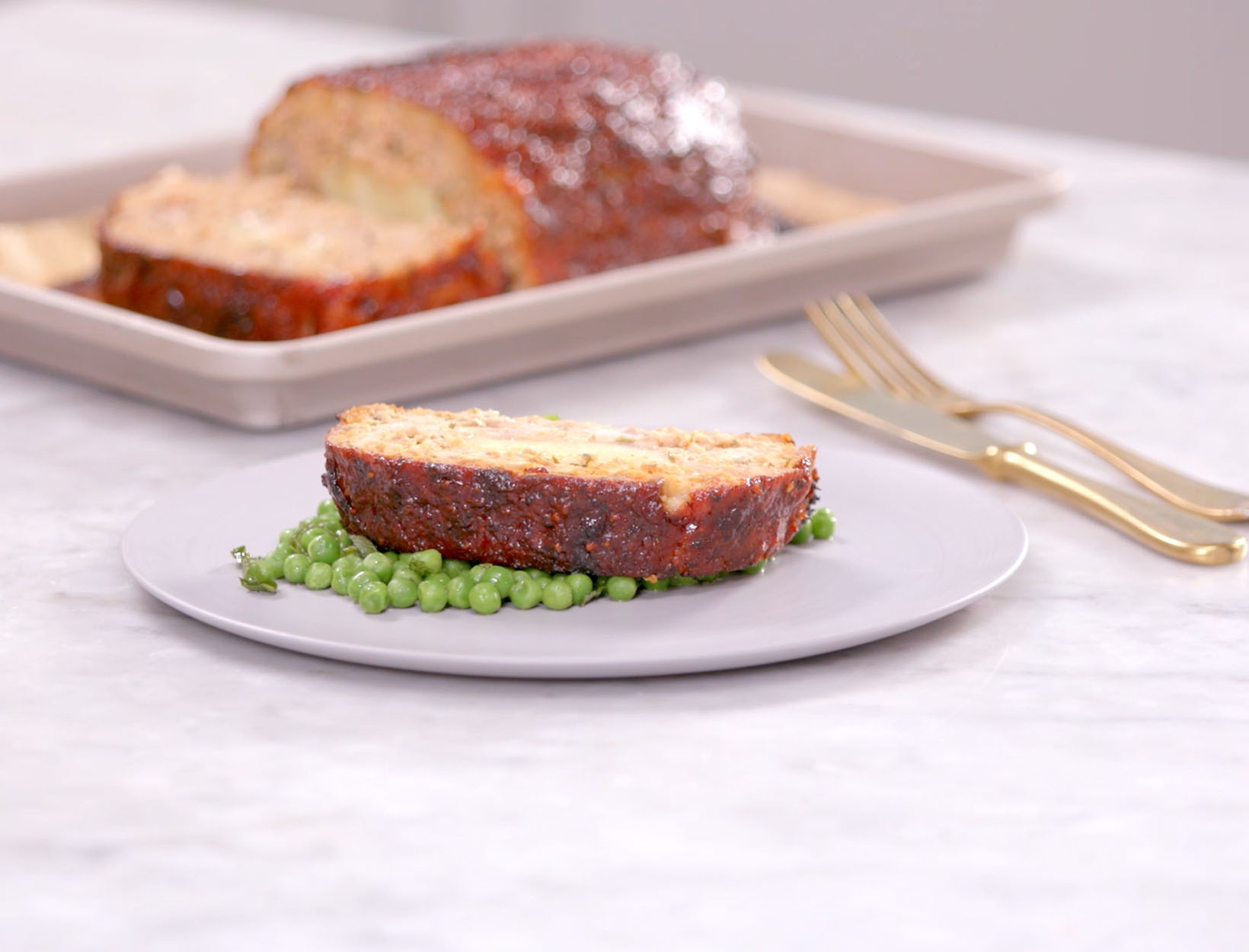 Turkey Meatloaf with a Block of Sharp Cheddar
Serve this cheesy, dreamy meatloaf with tender minted peas, buttery fingerling potatoes, and a leafy green salad. "Leftovers cold next day = SO good. A nice thick piece makes a fantastic sandwich with a bit of mayo and some butter lettuce on a nice sourdough. YUM," says Antoni.
1. Heat the oven to 400°F with the rack in the middle.
2. Pulse the onion and garlic in a food processor until finely chopped. Heat the oil in a 10- to 12-inch skillet over medium-high heat. Add the onion mixture and 1 teaspoon of the salt. Cook, stirring occasionally, until the onion is well softened, about 7 minutes. Remove from the heat. Stir in the parsley, Worcestershire sauce, coriander, lemon zest, red pepper flakes, and ¼ cup of the ketchup. Transfer to a large bowl and let cool.
3. In a large bowl, stir together the panko and milk, and let soak for 5 minutes. Stir the eggs into the milk mixture, then add to the onion mixture. Add the turkey and the remaining teaspoon salt and mix well with your hands.
4. In a lightly oiled 13x9x2-inch baking pan, arrange about half of the meat mixture into a 9×5-inch oval or rectangle. Gently press the cheese into the center, then cover with the remaining meat, building a little wall (about 1½ inches thick) along both edges of the cheese block and on top, being sure to seal in the cheese at all the edges.
5. Mix together the brown sugar, black pepper, and the remaining ⅓ cup of ketchup, then brush the mixture on top of the loaf. Bake until the top is deeply golden and the edges are crisp, 60 to 70 minutes. Remove the meatloaf from the oven and let stand 10 to 15 minutes before serving.
Originally featured in Real Men Eat goop: The Meatloaf