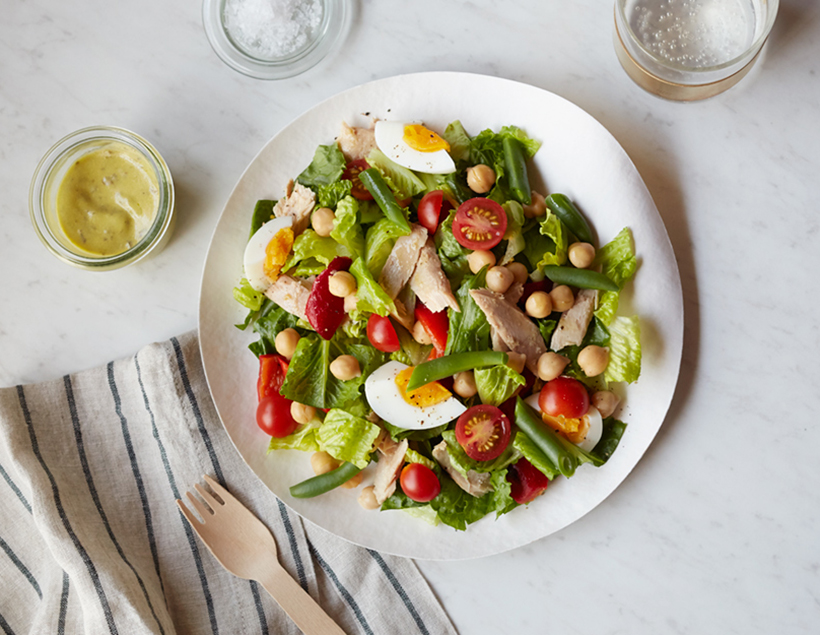 Tuna Chopped Salad with Creamy Basil Dressing
Inspired by niçoise salad, this chopped version is dressed with a bright and creamy basil dressing that really takes it over the edge. If you don't already have the basil mayo made, this would also be nice with a simple mustard vinaigrette.
1. To make the dressing, stir together the basil mayo, Dijon mustard, and red wine vinegar in a small bowl or Tupperware container. Slowly whisk in the olive oil and season to taste with salt and pepper.
2. To assemble the salad, cut the green beans into ½-inch pieces. Combine in a bowl or Tupperware container with remaining ingredients and toss with dressing when ready to eat.
Originally featured in Easy, Packable Work Lunches