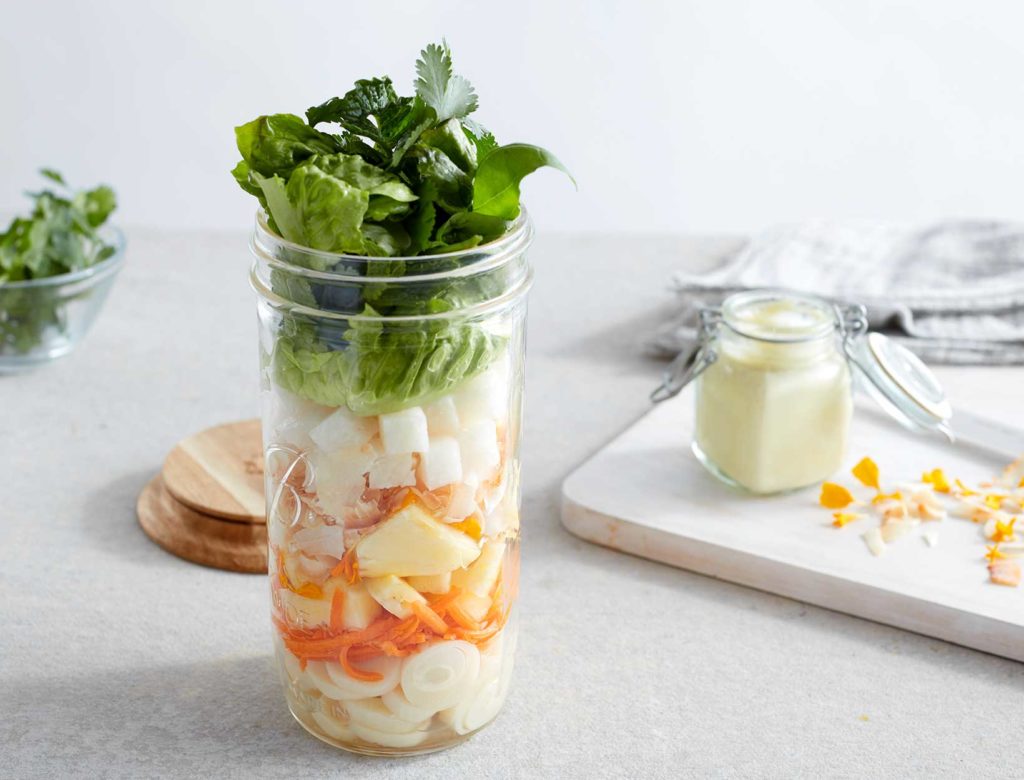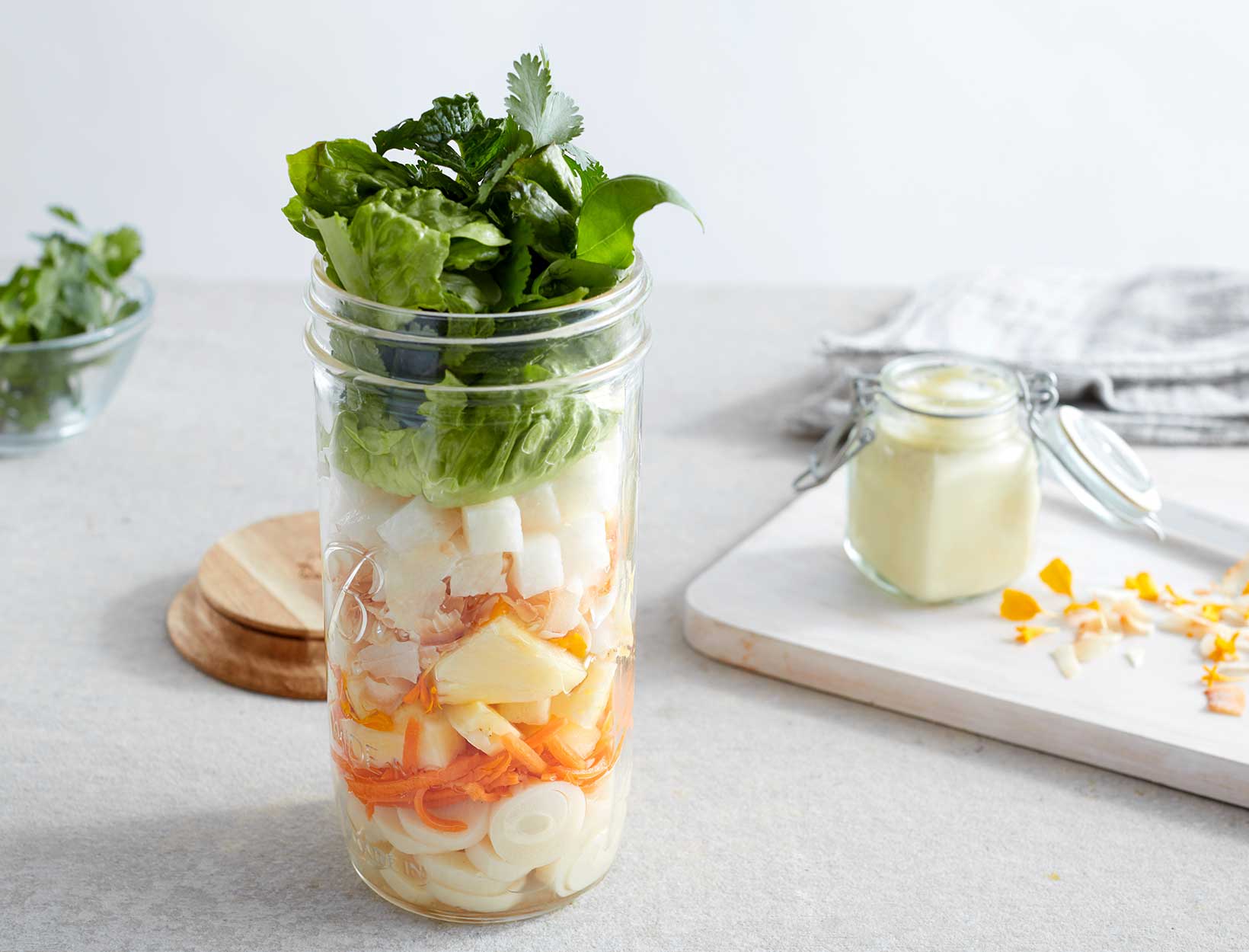 Tropical Chop with Macadamia Lime Dressing
There is so much going on in this salad, especially in the texture department: juicy pineapple, crunchy carrots, and crisp jicama, tossed together in a creamy, tangy macadamia nut dressing—topped off with toasted coconut and a mess of fresh herbs.
1. To make the dressing, combine the ingredients in a blender and process until smooth.
2. Layer all the salad ingredients in a jar. When you're ready to eat, add the vinaigrette and shake the jar to distribute.
Originally featured in 3 Make-Ahead Salads That Will Last in the Fridge