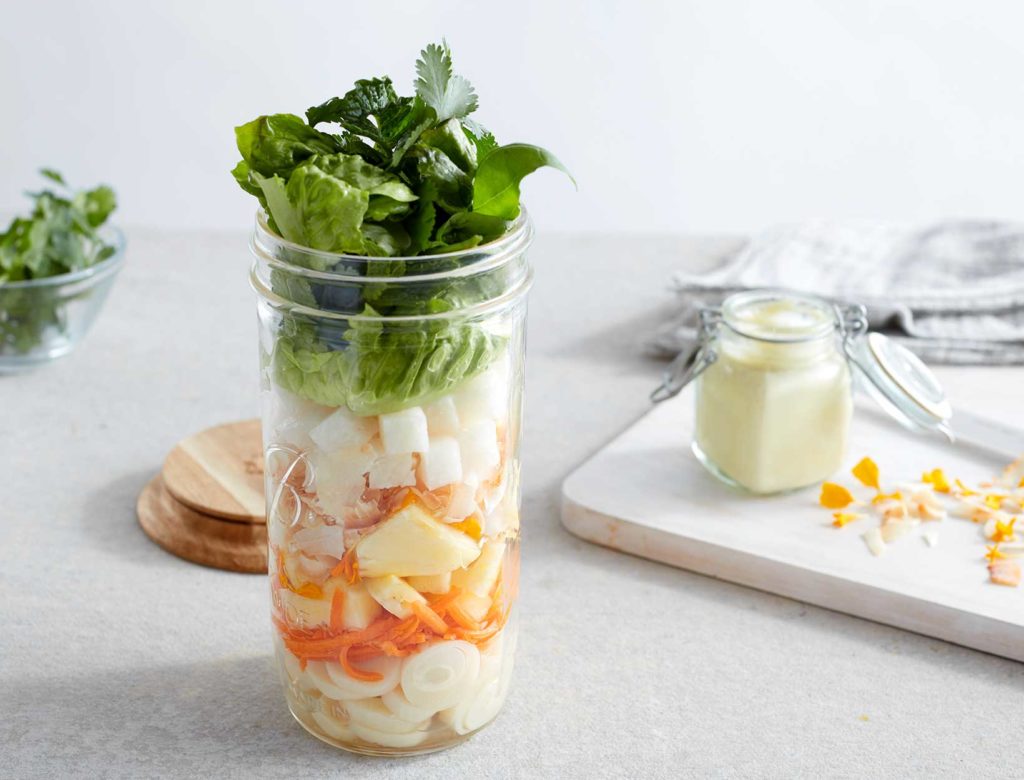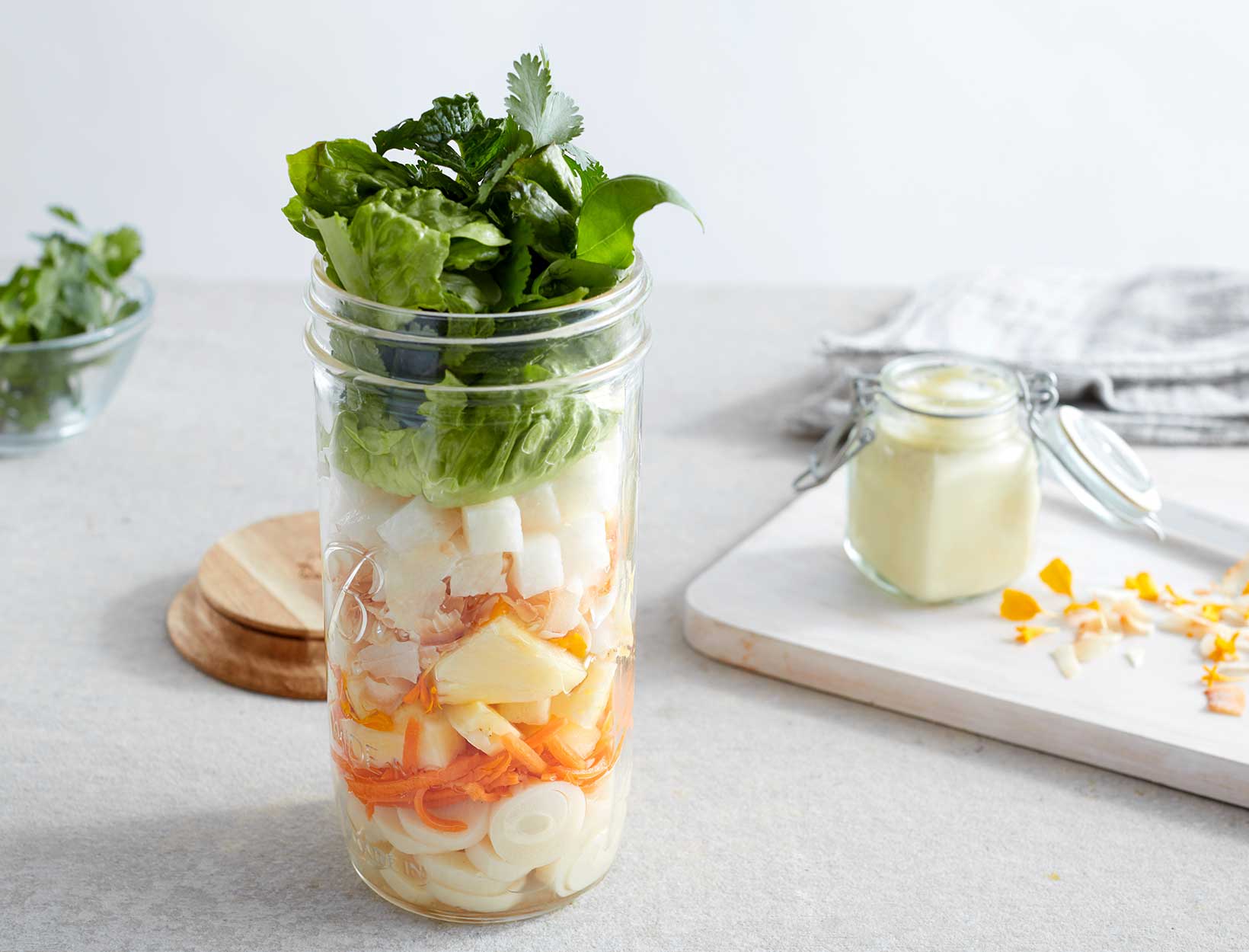 Tropical Chop with Macadamia Lime Dressing
There is so much going on in this salad, especially in the texture department: juicy pineapple, crunchy carrots, and crisp jicama, tossed together in a creamy, tangy macadamia nut dressing—topped off with toasted coconut and a mess of fresh herbs.
For the dressing:
¼ cup raw macadamia nuts, soaked in warm water for 1 hour
juice of 1 lime
¼ cup rice vinegar
pinch of cayenne
½ clove garlic, minced
½ cup extra virgin olive oil
salt and pepper
For the salad:
1 cup baby gem lettuce, torn
¼ cup hearts of palm, cut into ½-inch pieces
½ cup fresh pineapple, cut into ½-inch pieces
½ cup peeled and grated carrots
½ cup diced jicama
2 tablespoons toasted coconut
1 tablespoon each fresh mint, basil, and cilantro
salt and pepper to taste
1. To make the dressing, combine the ingredients in a blender and process until smooth.
2. Layer all the salad ingredients in a jar. When you're ready to eat, add the vinaigrette and shake the jar to distribute.
Originally featured in 3 Make-Ahead Salads That Will Last in the Fridge