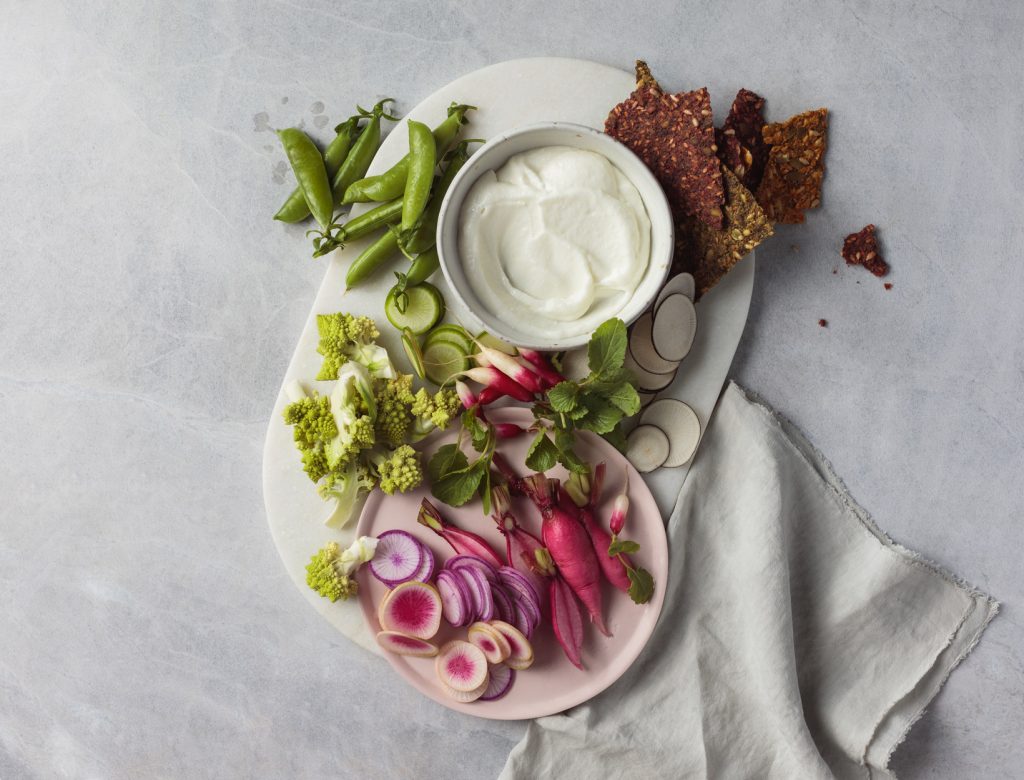 Toum
This condiment—along with the process of making it—is not for the faint of heart. However if you're up for it, it is absolutely delicious, and you'll want to put it on everything. It's great as a dip for raw veggies, slathered on grilled fish and meat, or swirled into yogurts and aiolis. Do be sure to use the freshest garlic you can find: Older garlic tends to result is a very spicy toum. If your toum is too spicy at first, it should mellow out after a couple of days in the fridge.
5 heads garlic, peeled
½ cup lemon
1½ teaspoons salt
3 cups sunflower-seed oil
1. Pulse garlic in a food processor for 1 to 2 minutes until it's crushed and finely processed (you might need to scrape down the sides to make sure all the garlic is evenly processed). Then add a little bit of the lemon juice and salt and pulse until everything is incorporated. Very slowly, pour in the sunflower-seed oil while the food processor is running. Every 5 minutes, alternate slowly pouring lemon juice and oil. It should start to emulsify and thicken. Once everything has been added, you can store the toum in an airtight container in the fridge for up to a week.
Originally featured in The Annual goop Detox 2019