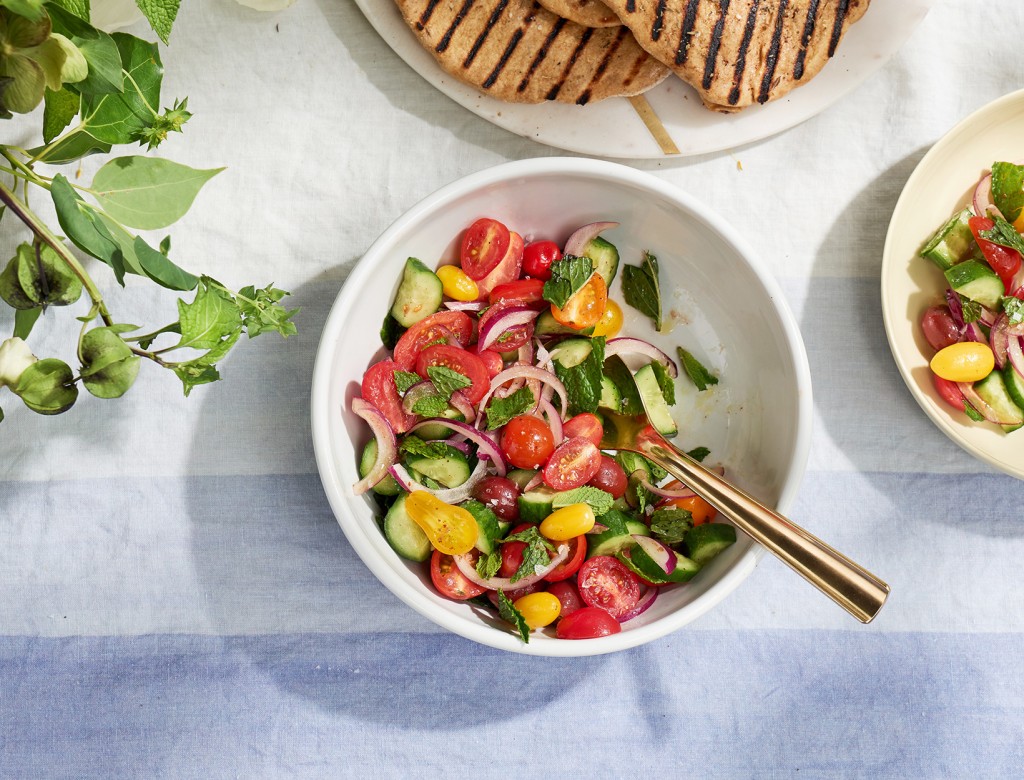 Tomato, Cucumber, and Mint Salad
A dairy-free riff on a Greek salad, this refreshing combination of flavors is the perfect addition to any summer dinner party.
1. Combine the cherry tomatoes, cucumbers, red onion, and mint in a large bowl.
2. To make the dressing, combine the first 4 ingredients in a small bowl. Slowly whisk in the olive oil and season to taste with salt and pepper.
3. Pour over the salad, toss to combine, and garnish with some torn mint leaves and a little flaky sea salt to taste.
Originally featured in Middle Eastern-Inspired Recipes to Grill All Summer Long